Introducing the All New Rolls Royce Cullinan
Move over, Range Rover. Hold the arrogance, Volvo XC90 Excellence. See ya' later, Bentley Bentayga. That's because there's a new diamond standard arriving to the ultra-luxury SUV market, and this one wears a flying lady on the hood. It's the Rolls-Royce Cullinan, the first SUV to wear the Spirit of Ecstasy on the bonnet.
A Luxury SUV
Why an SUV for a brand that has stayed away from that segment for so long? CEO Torsten Müller-Ötvös says that "luxury is no longer an urban concept. More and more it is about embracing and experiencing the wider world. Our customers expect to go everywhere in luxury, effortlessly and without compromise."
Rolls thinks that the buyers who want vehicles at this level of luxury want to be able to drive anywhere, anytime, and in any condition without spilling their drink from the available champagne flutes and whisky glasses. And when you're willing to spend this much, that's a reasonable request.
Rolls Royce Cullinan Appearance
Rolls calls the Cullinan the first three-box style SUV, because it's got a bit of a boot in the rear. Although it's more of a bustle than a real trunk. Think vintage Silver Wraith though, not 1980s Cadillac, because in this SUV the rear seats are pushed far back into the cargo area. That means space is at more of a premium than in some other crossovers, but that's not an issue for Rolls buyers.
There are two rear seat options accessed through the suicide rear doors. The first is a three-person bench called Lounge Seats, and is aimed at families whose very fortunate kids will ride in the back. In this version, the seats fold to let you bring home larger objects.
You May Also Enjoy:
Rolls-Royce Makes the Phantom Even More Opulent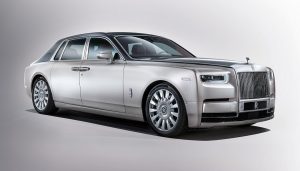 The real luxury comes from the Individual layout, which has two seats with a fixed center console. That's where the glassware goes, along with a fridge. There is a glass partition between you and your cargo because there is no reason for you to endure hot or frigid outside air drafts while the store concierge loads your shopping.
Power and Features
Powering this beast is a 6.75L V12 that puts out 563 hp and 627 lb-ft of torque. That torque figure comes at an impressively low 1,600 rpm. It has all-wheel drive and some sort of transmission (Rolls isn't saying what it is, exactly).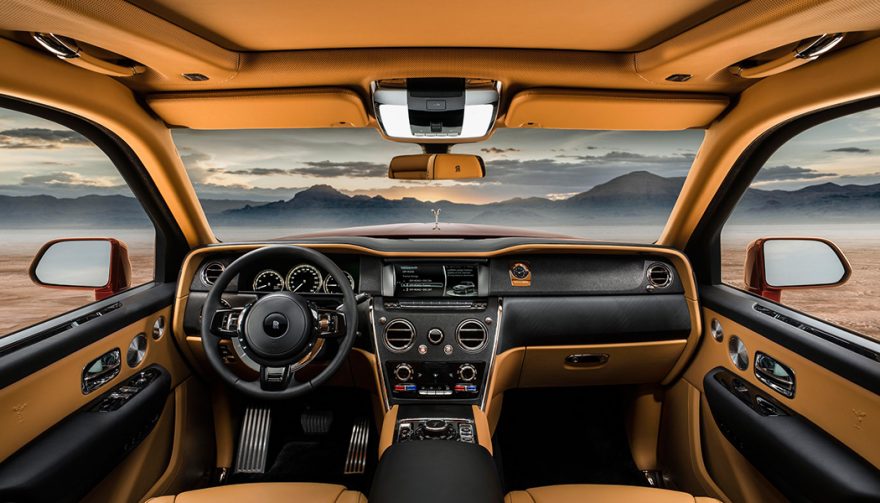 The air suspension continuously varies damping for comfort, and it will squat about 1.5-inches to let passengers in and out. If it detects a wheel is losing grip, the suspension will push that wheel down into the surface to help it regain traction.
Finally, to help buyers experience the same luxury and convenience with their hobbies, you can get cargo area modules added. Load up the mountain climbing module and it has everything you need to scale the Matterhorn. Swap it out for the fly fishing module and you're ready to cast a fly in Patagonia. Modules are available for just about any activity you can think of, and if they haven't already thought of it, they'll build you one.
The Rolls-Royce Cullinan goes on sale at the end of the year.