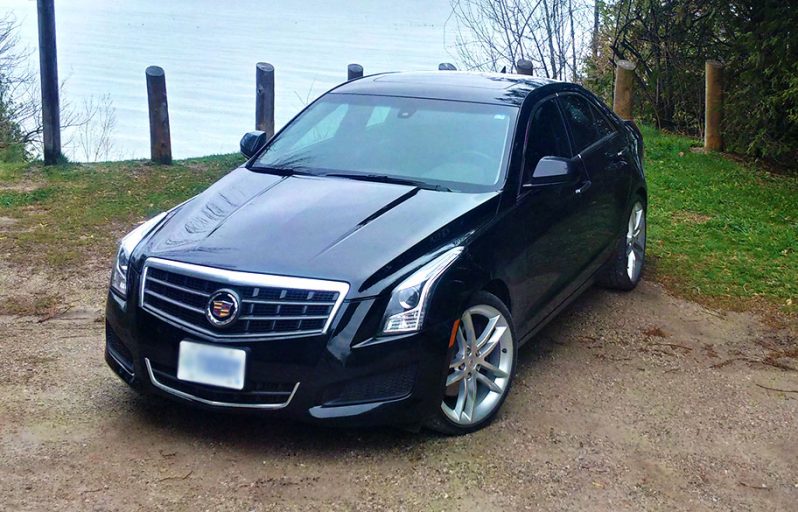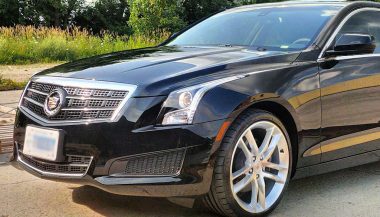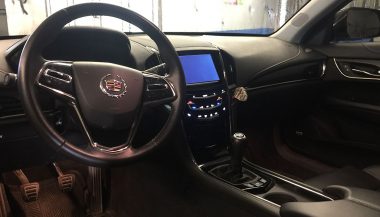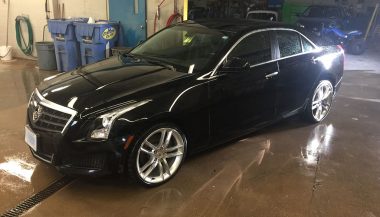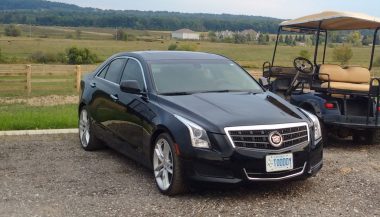 I am a mid twenties car enthusiast. I spent the majority of my youth in a family run car-dealership washing cars, cutting the grass, doing oil changes and organizing parts.
How Did You Acquire This Vehicle?
Where do I start… I have a big passion for manual transmissions. I enjoy driving manual a lot, it makes my drive to and from work or the grocery store a pleasure. I was doing research on what my next car would be, and I realized there are not many sporty, compact-luxury, manual transmission cars. I looked at Audi, BMW and Mercedes-Benz how ever only Audi offers manual transmission in the A4 and I came to realize they are hard to source. I started reading about the Cadillac ATS and how it was available with 6-Speed manual transmission in a rear wheel drive configuration with a 2.0 liter turbo engine and at a much lower price point then some of the German competitors. I went into my local Chevrolet Cadillac dealer and put in a deposit, they sourced a 6-speed manual in black for me just how I wanted! 2 weeks later I was on the road shifting gears!
What Modifications Have You Done or Are Planning to Do?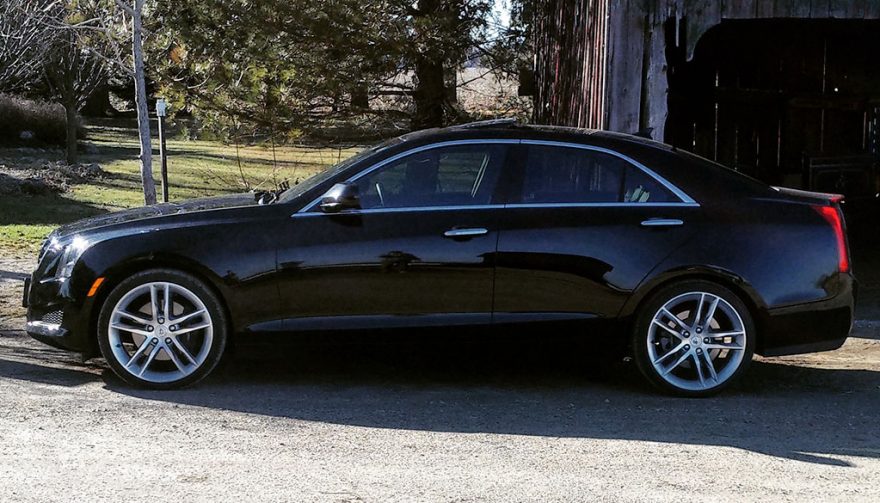 Generally speaking my car is very stock, with some minor exceptions. When I purchased the car it came with the stock 17 inch chrome wheels, they were wrapped in Michelin Primacy run-flat tires. I did not feel that these wheels did the car justice also run-flat tires are known to take away form performance in summer and winter so my first modification was to switch up the wheel and tire combo. I purchased Cadillac OEM accessory rims that are lightweight, aluminum alloy, 19-inch five split-spoke wheels. They feature an ultra-bright machined faced with sterling silver premium painted pockets. Bigger rims gave the car a wider and lower to the ground stance which is exactly what I wanted. The added brightness of the chrome finish made the other chrome trim pieces on the car stand out more. As for rubber I wanted a quality tire that would match performance so I went with Michelin Pilot Super Sport summer tires. I live up north so winter tires are just as important, especially in a rear wheel drive vehicle. I got the run-flats off the stock rims (sold them online as they were brand new) and put Michelin X-Ice Xi3 winter/ice tires on the car. My next step was adding quality rubber floor mats to protect the carpeted ones that came with the car. It is good to have a rubber mat to keep the floors free of snow, salt and mud (less cleaning in the long run). Lastly I installed a K&N air filter. It is designed to increase horsepower and torque while providing outstanding filtration. The real world gain is likely somewhere around the 2-7 horsepower mark, but I bought it because it never needs to be replaced. Simply wash it after 50,000 miles and it is good to go for another 50,000. Another added benefit I find with the K&N air filter on a turbocharged car is that it tends to make the blow-off valve a bit louder. When you shift gears and release the clutch you get a satisfying "pshh" or "woosh" sound as built up air is released from the turbocharger.
Todd's Showcase
I have not taken my car to any shows, events or even the race track. I intend to take my car to the drag strip / race track but unfortunately I haven't had the opportunity yet. There are some local tracks that offer track days so I really need to take advantage of that. I want to feel what it is like to really open up the engine at the drag strip and feel the suspension carve up corners on the track.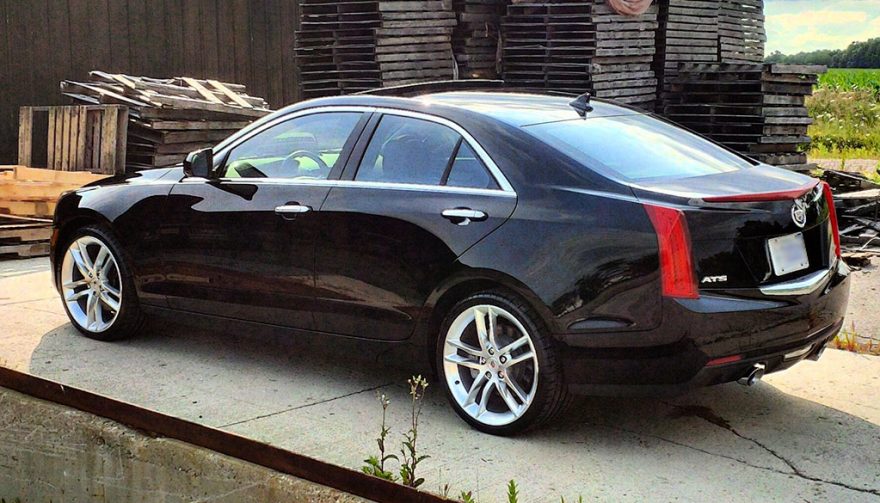 Not a pleasant story but just 3 months into owning the ATS a large deer jumped in front of my car while traveling ~45 MPH. It severely damaged the front end of my car including the grill, headlights, hood, windshield, and roof. Sadly the deer did not make it and my car was undriveable. I guess that's what we pay for insurance because within 2-3 weeks my car was as good as new and I was back on the road. A very nice thing about owning a Cadillac is they offer the Cadillac Premium Care Maintenance program. This program covers routine oil changes, tire rotations, and thorough multi-point vehicle inspections for 4 years or 50,000 miles. This meant that aside from fuel and the cost to change my winter/summer tires over I have yet to incur any additional expense. It is a great way to stay on top of your oil change schedule because you do not pay for them and the dealership calls to remind you.
About Todd C.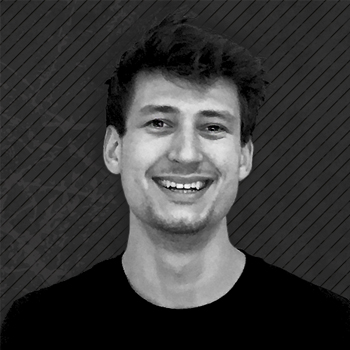 I am a mid twenties car enthusiast. I spent the majority of my youth in a family run car-dealership washing cars, cutting the grass, doing oil changes and organizing parts. Fast forward years later and I was leading the online, advertising and used car departments at the same dealership which was at that time a Chevrolet and Oldsmobile franchise. I always enjoyed taking pictures of cars and writing detailed descriptions. As the internet became a increasingly important factor in the car industry I was able to establish a strong understanding of the importance of the online car buyer. When I started the ratio of online to print advertising was negligible, but in only a few years time the split was around 50/50. Today we all know how important the internet is for the car industry. I have always had the opinion that every car has a story, it has pro's and con's and for the most part there isn't a terrible car on the road. I have owned and driven a large variety of cars which include: 2001 Chevrolet Trailblazer 2004 Chevrolet Suburban 2003 Jeep Liberty Renegade 2004 Mini Cooper S (Manual) 2004 Jeep Wrangler TJ Sahara (Manual) 2007 Volvo C30 (Manual) 2009 Mini Cooper Clubman (Manual) 2002 Saab 9-5 Sedan (Manual) 2001 Saab 9-3 Hatchback (Manual) 2013 Ford Escape Last but not least, my current car 2014 Cadillac ATS 2.0T (Manual) As you can see manuals are and will continue to be a large factor in what I like to drive. Who knows what's next for me but you can bet it will have a stick shift!
Tell us your Story