Who We Are
---
As children we played with toys, and got lost in a world of imagination and fun. Many of these toys had wheels. We all had our favourites, swapped them with friends, and begged our parents to buy us that special new one we just had to have. As we grew up, it wasn't that different: the wheeled toys we played with became real cars, trucks and motorcycles. They still bring us that sense of wonder, fun and excitement. This is what WheelScene is all about.
WheelScene is comprised of a group of like-minded automotive enthusiasts. We love all aspects of self-powered, wheeled machines. WheelScene loves it all: from taking our vehicles apart and putting them back together, the old and new, everyday family haulers to high performance models and racing cars, and more. The WheelScene team is made up of extremely knowledgeable and dedicated vehicle fanatics who love sharing their knowledge and experience of the automotive world.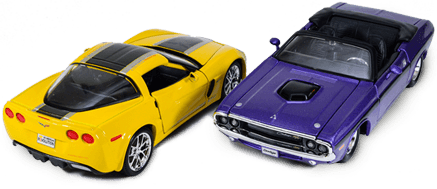 WheelScene covers these main topics, among others:
Home garage mechanics;
Those who like luxury and want to drive in style;
Lovers of high performance vehicles of all kinds;
Daily commuters who need a reliable and engaging vehicle;
Those who prefer two wheels over four – and we mean motorcycles!
If it burns fuel and has wheels,
we love talking about it.
Welcome - we are glad you are here!
Do you like to work on cars? Maybe you do your own servicing, or are interested in adding performance or appearance upgrades. You might even tackle complex repairs and restoration projects. WheelScene covers all of these topics! Our staff experts are always excited to share their knowledge on the best ways to deal with mechanical, structural, and cosmetic vehicle-related issues.

There are many aspects to a luxury vehicle: quality, fit and finish are important, but it must also perform, ride and feel right. With so many luxury offerings in today's automotive marketplace, WheelScene will showcase what's out there and explain the differences. We will bring you what's new, and highlight classics.

Does gasoline flow through your veins? Does the sound of a tuned exhaust grab your attention? We get it. If it goes fast, corners hard, and has mind-blowing looks, WheelScene wants to talk about it. From project builds to supercars, show cars, off-roaders and racing cars, we have the latest. You'll find great new, reviews and high-quality images to boot.

Let's face it: personal vehicles are a necessary part of our everyday lives. We all want the greatest and appreciate a good value, and if it's fun to drive, that's even better! WheelScene's reviews cover all the segments of the automotive market, so you can be prepared for your next vehicle purchase.

Today's vehicles have come a long way. The old farm truck has gone from a rickety ole ride to a luxurious drive with the whole family. Additionally, many of us seem to hold an innate desire to go off-road and plow through the elements with ease. One thing we know for sure: everyone loves a good truck. Whatever your shape, size or make preference, we have it covered.

Is driving two wheels your thing? Do you love the feel of the wind, and the lure of the open road? Are you already planning your next adventure, plotting places to explore? It's a big world out there, and you enjoy it while cruising and carving corners on your motorcycle. WheelScene's extensive coverage of the world of motorcycles was designed just for you.