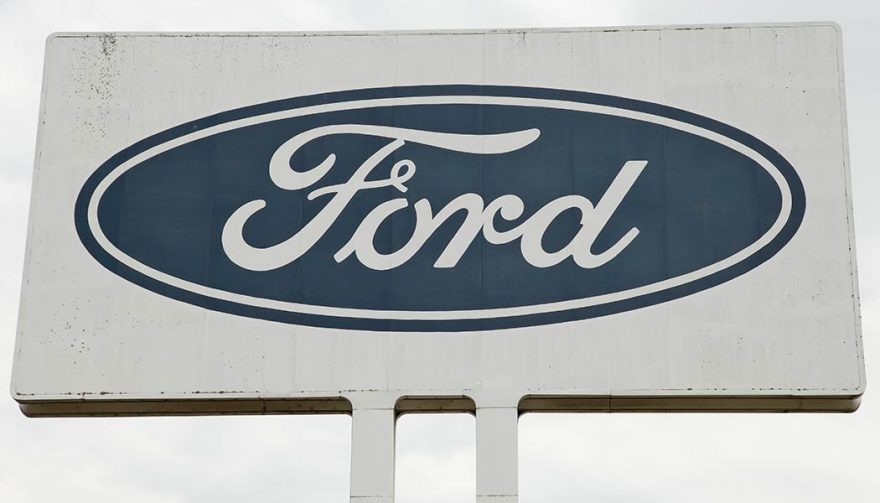 Takata leads the way with the largest automotive recalls
The Largest Automotive Recalls in History
If you thought 2014 was a big year for automobile recalls you may be surprised that 2015 is shaping up to be even bigger. In 2014 the National Highway Traffic Safety Administration tracked recalls for 803 different models totaling 63.9 million vehicles. That's huge; but by years end 2015 may eclipse that number thanks to the expanded recall of Japanese manufacturer Takata's exploding airbags.
The Automotive Recall Rundown
The NHTSA which tracks recall data and can initiate a recall in some instances, was founded in 1969 so the history, by necessity, only goes back about 40 years. Interestingly, manufacturers have issued more voluntary recalls than the NHTSA. However, the "fixes" provided by some manufacturers for self-issued recalls left a great deal to be desired as we will discover in a bit.
For the record…here are the Top 10 Largest Recalls in Automotive History (as of November 2015)
Honda recalls 3.7 million Civic, Accord, Prelude and Acura Integra models built in 1986 to 1991 for malfunctioning seatbelts
GMC recalls 3.7 million full sized Chevrolets, Pontiacs, Buicks, and Oldsmobiles constructed in 1971 to 1972 for easily jammed steering couplings
Ford Motor Company recalled 4.1 million Ford, Mercury and Lincoln models built in 1970 to 1971 for faulty seatbelt harness pins
Toyota recalled 5.4 million 2004 to 2010 Toyota and Lexus models for the highly publicized problem of unintended acceleration risk due to floor mat interference
GMC for 5.8 million of their models with A frame construction in 1978 to 1981 for bolt failure causing suspension collapse
Chevrolet for 6.9 million cars and trucks made between 1965 and 1970 that had unintended acceleration due to broken motor mounts
Ford with 7.7 million Ford Taurus, Explorer, Probe & Mercury Sable models built in 1983 to 1993 that had ignition switches that could start fires
Ford again for 15 million cars and trucks made between 1992 and 2003 with potential cruise control deactivation switches that could catch fire
Ford making it 3 in a row with the 21 million vehicles made with transmissions that slipped out of park after the car was turned off
Takata for its 30 million potentially exploding airbags installed between 2002 – 2014 in 14 brands
The Takata recall is really bothersome because of its size and the lethal consequences of the airbag failures. So far 8 people have been killed and over 300 injured when the airbag's "inflator" exploded sending shrapnel into the passenger cabin. The NHTSA recently released new numbers for the airbag recall increasing the total to over 30 million vehicles across 12 different brands. This gives Takata the dubious distinction of being the company responsible for the largest automobile recall in history eclipsing Ford's 21 million vehicles recalled for faulty transmissions in 1981.
An honorable mention, while maybe technically not a recall (yet) is Volkswagen's Dieselgate fiasco. In late September of this year the German manufacturer admitted to installing software into their diesel vehicles that detects when the car is undergoing an emissions test and activates a control system to alter the emissions output. Since then, four additional automakers joined the scandal. Official recalls are said to start in 2016.
The good news is, with the exception of the Ford Mustang who used the airbags from 2006 to 2014, most other brands stopped using the product by 2010. The bad news is there are millions of cars in the used auto market that have these airbags and most have never been repaired.
Worse yet, the average consumer isn't aware of the threat. Recall letters were sent to registered owners but in many instances those owners had traded in their vehicle years earlier. Even if a driver knew his vehicle had potentially dangerous airbags, it could take up to 3 years for Takata and other manufacturers to produce enough inflators to replace the faulty ones.
You May Also Enjoy:
NHTSA Investigating If 2016 Ford Recall Should Be Widened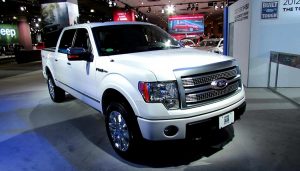 If you visit the NHTSA site you can enter your VIN in their Takata recall database and see if your vehicle was targeted for the recall.
How Does a Car Get Recalled in the First Place?
The National Highway Traffic Administration is responsible for motor vehicle safety in the United States. That's a tall order. They are really good at testing to determine if a vehicle meets mandated safety standards but they don't tear cars apart looking for potentially dangerous defects.
They rely on you to do that. You and perhaps a high profile wrongful death lawsuit brought against a car manufacturer.
When you visit the NHTSA site there is an easy to complete complaint form that a car owner can submit to the agency. If there are enough complaints of the same general nature an investigation can be initiated. Auto manufacturers are required by law to cooperate with a NHTSA investigation and can be fined, as Takata was, for delaying or otherwise hampering an investigation.
If the investigation warrants a recall the manufacturer will be given an opportunity to do it or NHTSA will issue it. Either way, the procedures are set by law and the manufacturer has to provide affected owners with a "free" remedy.
Good Business vs Good Ethics
It's that "free" part that sometimes gives a manufacturer a pain in the pocketbook and they'll look for the most cost effective method to affect a remedy.
The General Motors approach to the faulty ignition switches appears to have been "just ignore it and it will go away." In 2014 that strategy appeared to go south on them when GMC issued 7 separate recalls totaling nearly 12 million vehicles to fix the ignition switch defect that caused 124 deaths. Memos show that GMC was aware of the problem as early as 2005.
Ford took a different tack when it had to recall 21 million cars for transmissions that had a habit of slipping out of Park and into Reverse. Ford is big business and they used their influence to get the okay for a "free" remedy which consisted of sending a large, ugly warning sticker to owners for placement on their car's dash. The sticker reminded drivers to check that the transmission lever was in Park, fully set the parking brake, and turn off the engine. "Unexpected and possibly sudden vehicle movement may occur if these precautions are not taken" was the sum total of the "free" remedy.
So here's the takeaway from all this recall talk. If you are in the market for a used car make sure you have your smartphone with you when you go shopping. When you fall in love with a set of wheels, use your phone to go to the NHTSA website and enter the vehicle's VIN (normally located on top of the dash on the driver's side) to see if it is, or has been subject to a recall. If it has, then you and the seller need to have a serious talk.
One of the beauties of shopping for cars in the US is there are always choices. Make your choice a safe one!