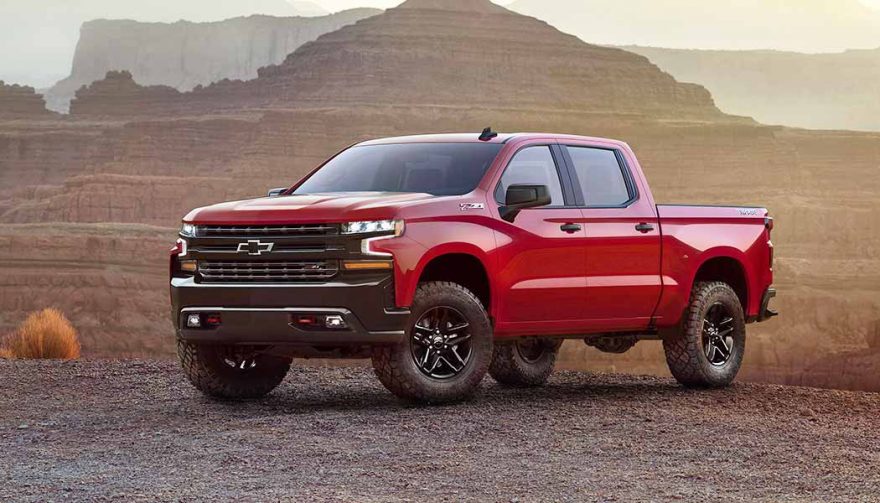 The 2019 Chevrolet Silverado will have an expanded lineup
Chevrolet Previews Next-Gen 2019 Silverado Pickup
The 2019 Chevrolet Silverado 1500 is all new from the ground up. The pickup's new design was unveiled at an event celebrating the first 100 years of Chevy trucks.
"Our owners' passion for Chevrolet trucks is truly humbling," said Alan Batey, president of GM North America and global head of Chevrolet. "Many of our owners depend on their trucks for work and play, personalize their trucks in astonishing ways and pass their loyalty for Chevy trucks down from generation to generation."
The complete overhaul comes six years after the launch of the current third-generation Chevrolet Silverado. More than 7,000 people provided feedback to inform the new pickup
According to a release, the new design advances Chevorlet's history of pickup design.
"It's a legacy built on decades of experience with models such as the Advance Design truck of the 1950s and the C/K series of the 1960s."
You May Also Enjoy:
Chevy Silverado 1500: Perfect Mix of Comfort and Utility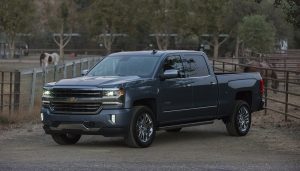 Related Search Topics (Ads)
The 2019 Chevrolet Silverado also delivers improved capability and performance. For instance, the new pickup gets a higher-grade alloy in the roll-formed, high-strength bed floor. The material contributes to a bed that is more functional and lighter weight.
Expanded Range of Models
The next-gen 2019 Chevrolet Silverado will offer an expanded range of models, more engine and transmission combinations, as well as more technology and convenience features.
Included in the new model range is the Silverado LT Trailboss. It will be one of eight 2019 Chevrolet Silverado models. The LT Trailboss integrates off-road equipment from the ZR1 package and a two-inch suspension lift. The suspension lift kit is unique in that unlike aftermarket lift kits the Trailboss suspension is fully tested and warrantied by Chevrolet.
More details will be available when the new 2019 Chevrolet Silverado makes its public debut in January. The debut at the North American International Auto Show in Detroit will mark exactly 100 years after Chevrolet delivered their first pickup trucks to customers.