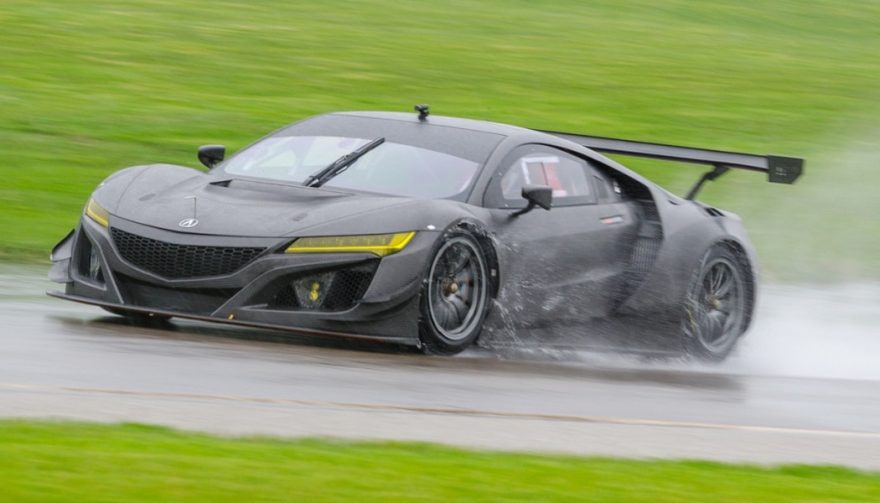 The Acura NSX GT3 can be yours for more than $540,000
2018 Acura NSX GT3 to Be Offered for Sale Globally
Torrence, Calif. – If you've ever wanted to drive your own supercar in an actual race or if you just want to own a race-ready supercar, Acura is giving you the opportunity. Ahead of the 2018 racing season, the Acura NSX GT3 will be offered for sale worldwide.
It's the same design and setup that captured the checkered flag at the Grand Prix of Detroit and the Six Hours of Watkins Glen, both part of the GT3 race series.
And while you may want to lay down some rubber on the public road system in your city, you can't legally do so. It's a race-ready model, not a street version, and it's intended strictly for the track.
It uses much of the same componentry as the street NSX, even built alongside it at the Performance Manufacturing Center in Marysville, Ohio, where every Acura NSX is built. The engine is assembled in Anna, Ohio, just like the street version as well.
You May Also Enjoy:
First 2017 Acura NSX Delivered to Buyer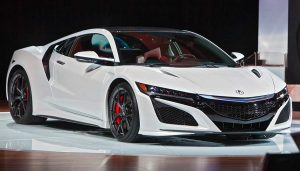 Related Search Topics (Ads)
Key engine parts are similar between the street and race model, although there are some stark differences.
What Sets the 2018 Acura NSX GT3 Apart
The 2018 Acura NSX GT3 made available has an exposed carbon fiber body. The standard model is mostly aluminum. Along with other weight-reduction techniques, the NSX GT3 is just 2,800 pounds, trimming half a ton of weight from the fully-equipped street-version NSX.
A chromoly, TIG-welded roll cage is bolted directly to the chassis, a required safety component in the GT3 race series.
The road-ready Acura NSX has a twin-turbo 3.5-liter V6 engine and that's very much the same as the GT3. However, homologation requires conformity in horsepower, so the rating can vary. The stock 573-horsepower NSX would seem to fit right in, as race criteria are between 500-600 horsepower, but it seems the hybrid system is left out, reducing power to 500 horsepower.
The transmission is definitely a change. Stock Acura NSX vehicles have a 9-speed sequential Dual Clutch Transmission, but that's not used in the track-only version. Instead, an XTRAC semi-automatic 6-speed sequential transmission is used, giving more control to the driver in race situations.
Pricing Announced for the NSX GT3
If you want a race-ready 2018 Acura NSX GT3, it comes with a hefty price tag. Its list price, according to a news release from Honda Performance Development is 465,000 euro. While the equivalent price in US dollars will be calculated "at the checkout," today's price would be in the vicinity of $543,000 USD.
As a comparison, you could purchase three street-legal Acura NSX models and have change left for coffee and a bagel. Starting price for the 2017 Acura NSX is listed at $157,000.