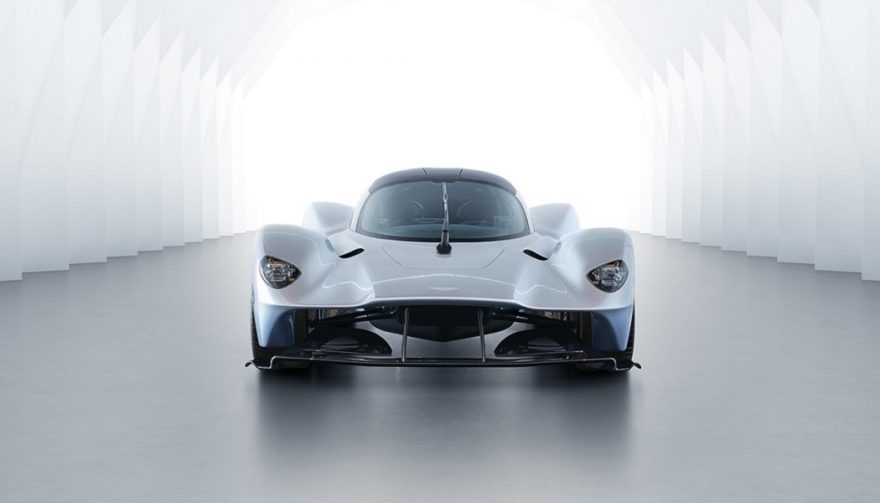 The Aston Martin Valkyrie uses extreme aerodynamic features
Aston Martin Valkyrie Uses Extreme Aerodynamic Features
Gaydon, United Kingdom – New images have emerged of the Aston Martin Valkyrie. And it is just what you would expect out of a $3 million supercar.
Aston Martin and Red Bull Advanced Technologies have been working diligently to further develop the car's aerodynamics, body styling and cockpit packaging since the car was announced over a year ago.
They say this latest iteration is about 95 percent representative of the final product.
Extreme Aerodynamics
Aerodynamics and downforce are the dominant story behind the Aston Martin Valkyrie's exterior.
Two huge full-length Venturi tunnels run on both sides of the teardrop-shaped cockpit's floor.
You May Also Enjoy:
10 Mind-Blowing Debuts at the Geneva International Motor Show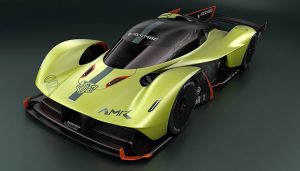 These tunnels draw huge quantities of air beneath the car to feed the diffuser. They are also key to generating a massive amount of downforce to keep the upper body surfaces free from additional devices that might spoil the design's continuity.
The Valkyrie doesn't even use traditional door mirrors, since they are "an aerodynamic disturbance," according to a release from Aston Martin. Instead, two discreetly mounted rear-facing cameras feed two displays in the cockpit.
Spartan Interior
The interior of the Aston Valkyrie has a Spartan form. Distractions are kept to a minimum to keep the driver's focus on the road.
To that end, the steering wheel holds all of the switchgear. An OLED display screen on the steering wheel shows the car's vital signs.
The aerodynamic features created some interesting obstacles on the interior for the design team. For one, the all-enveloping bodywork and rooftop-mounted engine air intake come at the price of no rear-view window.
"It's been a tremendous challenge to make the interior packaging work," said Aston Martin Creative Director of Interiors Matt Hill. "We've embraced Red Bull Racing's Formula One ethos and approached from a different angle than conventional road car design.
"In this instance, we've started from a position where you think something is impossible and work at it until you find a way to make it work. We've been fighting for millimetres everywhere, but the battle has been worth it, as it's been fantastic seeing customers try the interior buck for size. They love the ritual of getting in and how it feels to be sat behind the wheel. They're also genuinely surprised at how the car just seems to swallow them. You really do have to sit in it to believe there is genuine space for two large adults."
Aston Martin will only produce 150 vehicles, so that might be a challenging task. Aston Martin said deliveries should begin in 2019.
In June, the British carmaker unveiled the first all-electric Aston Matin, the RapidE.