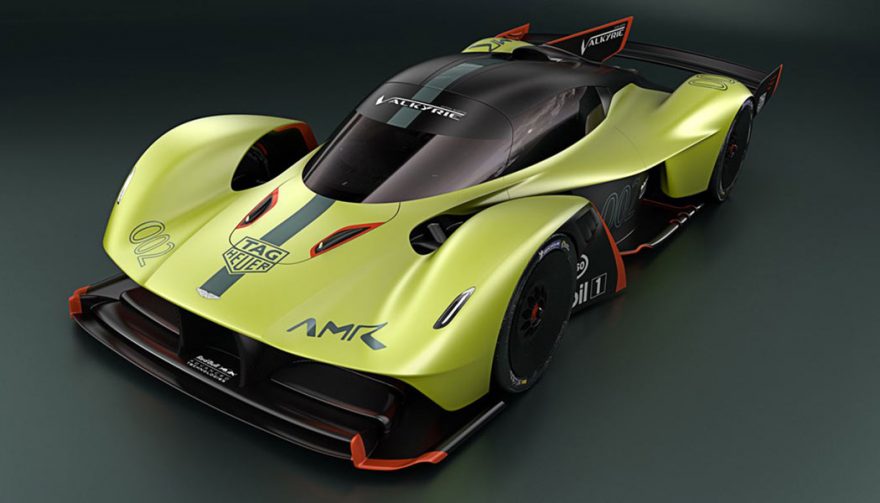 The Aston Martin Valkyrie AMR has a 6.5-liter V12 that produces more than 1,100 horsepower
10 Mind-Blowing Debuts at the Geneva International Motor Show
The Geneva Auto Show, technically the Geneva International Motor Show, is the first big European show every year. That means a big turnout of new production models from European manufacturers big and small. It's also home turf, or close to it, for many of the smaller automakers and coachbuilders.
That means far-out one-off exotics mixing it in with the latest superminis. Here are 10 of the best from this year's Geneva Auto Show.
Aston Martin Valkyrie AMR Pro
The Aston Martins Valkyrie was an absolutely epic track-day machine. No race car for the road, this was a race car for the race track. Now Aston has kicked that monster up a notch. It's the Valkyrie AMR Pro. The car uses a hybrid powertrain based around a 6.5-liter V12 that produces more than 1,100 horsepower.
The carbon bodywork and suspension help keep the car under 1,000 kg. On top of that, the car can produce 1,000 kg of downforce at speed. Even in high downforce trim, the car can hit 225 mph. It's Le Mans Prototype performance in a car that's slightly more accessible. Slightly. It will be very expensive, they're only building 25, and they're sold out.
Audi A6
The 2019 Audi A6 midsize sedan was shown in pictures late last month, but this is the first time for public eyeballs to be foisted upon it.
The A6 launches with a pair of 3.0-liter V6 engines, one gas, one diesel – both mild hybrids. It adds active suspension and four-wheel steering to improve ride and handling, as well as help it to better handle tight European streets.
It also uses a new 10.1-inch infotainment system with an 8.6-inch screen under that to handle climate control duties.
View on One Page
You May Also Enjoy:
Aston Martin Valkyrie Uses Extreme Aerodynamic Features