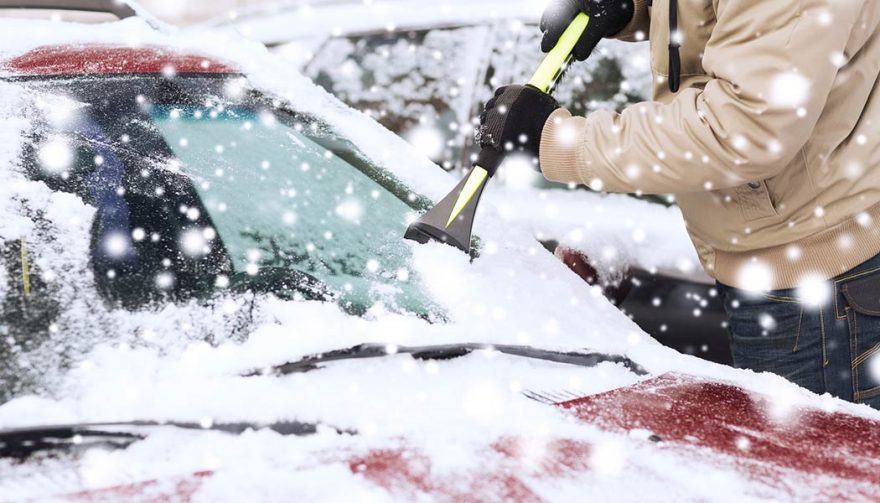 With the right winter car accessories the cold weather isn't that bad
Great Cold Weather Features You Need This Winter
Winter is definitely upon us, which is a great thing in some ways and a not-so-great thing in others. One factor that affects your outlook on winter is your vehicle. Some cars have incredible features that make winter weather so much more tolerable. Here are some great winter car accessories.
Winter Car Accessories
The next time you're in the market for a new ride, even if it's during the warm summer months, you need to remember to look for the following features. Once temperatures drop and everything starts to freeze, you'll be glad you did.
Heated Everything
Heated seats are some of the most useful winter car accessories. Unlike the regular heater, they'll start warming you up almost immediately. In fact, the only real downside to seat heaters is that you might have to shut them off because they're working too well. You may also be able to get a heated steering wheel to accompany your heated seats.
There's also heated windshields. These accessories mean you won't have to scrape any ice off with a stupid plastic thing while standing there freezing.
Windshield wiper blade de-icers break up any ice that makes the rubber stick to the glass. Without this handy feature, you might turn on the wipers and nothing happens, requiring you to pull over and break up the ice by hand, hopefully not damaging the wiper blades in the process.
Heated washer jets keep the fluid from freezing on the windshield or back window, which is a serious safety hazard.
Believe it or not, some vehicles don't come with heated side mirrors. The feature is great for removing fog, water condensation, snow or ice from the mirrors while you're driving.
Block heaters are necessary if you live in a particularly frigid area. By plugging in the heater before you need to start up the engine, you help defrost the oil and help reduce stress on the different internal components.
Some vehicles can be outfitted with one out of the factory or at the dealership, or you can go with aftermarket car parts.
Waterproof Mats
When you've been walking through rain, snow and ice, you're just going to track some of it into the car, no matter how careful you are about it. Having mats that can handle the moisture means less cleanup later.
If you've ever tried to buy mats from a dealership, you know they aren't cheap. It's best to find a car that comes with two sets of floor mats as part of the package deal so you don't have to worry about it later.
You May Also Enjoy:
How To Start A Cold Car: Making Sure It Fires When It's Frozen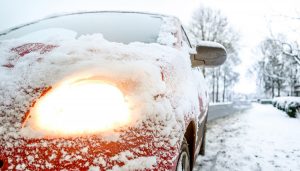 Related Search Topics (Ads)
Remote Start
Remote is a great winter car accessory. You can use the key fob or maybe even your smartphone to start up the engine. That's only if the car's sitting outside tough. You can crank up the heater using the fob or phone and let the interior warm up so you don't have to climb inside an ice box.
Fog Lights
This is a more common feature than it used to be, but it's still something you should look for on a vehicle. Depending on where you live or plan on traveling when temperatures dive, you could be dealing with low-visibility conditions like fog or blowing snow. While you can get aftermarket fog lights, OEM equipment usually lasts better and is easier to use.
Some cars even have rear fog lights, which are like super-bright taillights. These help other drivers see your vehicle, helping prevent accidents.
Headlight Washers
No, these aren't just to look cool. When you're driving through all kinds of garbage on the road (ice, slush, salt, sand, mud, etc.) your headlights are bound to get covered up, at least partially. Headlight washers are a quick, convenient way to clear off everything while you're on the go. This means other cars are more likely to see you, and you can see the road better.
AWD/4WD
Having an AWD or 4WD car when the roads start getting hazardous are great winter car accessories. However, just because you have AWD or 4WD, it doesn't mean you can drive like a maniac during a blizzard.
While sometimes either drive system can help pull you out of a slide, that's not the greatest benefit they present. They help prevent you from getting stuck when the snow starts to really pile up, which can be pretty dangerous. After all, being outside a vehicle trying to push it out of a snowbank leaves you vulnerable to other cars that go into a slide and careen toward your ride.
If used responsibly, AWD or 4WD are a great way to make driving in the snow far more pleasant and safer.
Snow Tires
Even if you've got the best winter car, the real key to being safe when it gets cold is to have tires that are suited for the conditions. This is exactly what snow tires are made for, because they bite into ice and snow better, providing the kind of grip you need. Hands down, they are the best winter car accessories.
Even with a rear-wheel-drive sports car, snow tires make a huge difference when it comes to cold weather driving. Slapping them on a vehicle with AWD or 4WD makes an even bigger impact.
If you're concerned about comfort with snow tires, know that modern designs are nothing like snow tires of old. For people who aren't dealing with snow and ice constantly during the winter months, keeping two sets of wheels, one with snow tires and one without, is a great way to have the extra grip only when necessary.