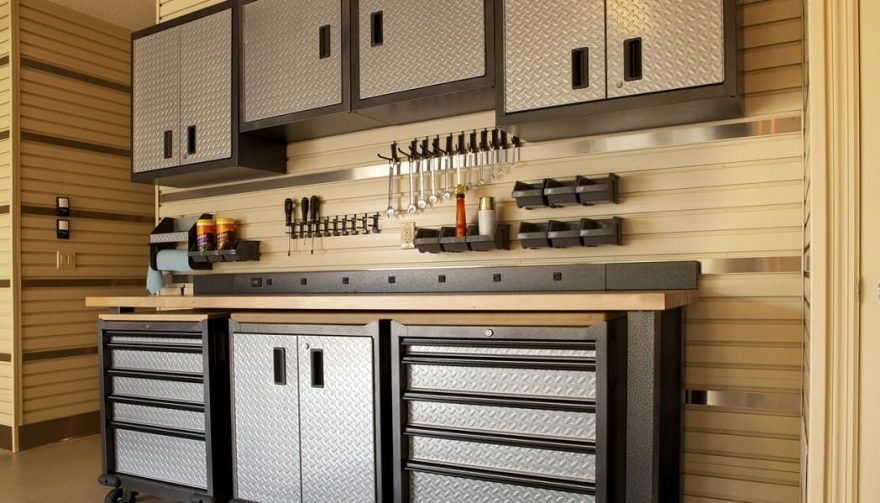 With these winter garage projects, your space could look as nice as this ... maybe
Easy Winter Garage Projects To Get Ready for Spring
Winter is a great time to catch up on your garage projects. The cold weather and short days force us to take a break from our car and motorcycle work, but there are ways to stay busy.
Since we're pausing our mechanical projects during the winter, let's do some simple fix up garage projects to improve the working conditions.
We demand great things from our garage, but don't invest nearly enough in it. Within the ecosystem of any humble garage, there are three elements that are always in short supply: light, work area and storage space.
Shed Some Light on the Subject
Have you ever noticed how difficult things are when you can't see what you're doing? Besides, it's unsafe to work in the dark with hot engines, gasoline and oil spills, not to mention all the brooms, rakes, shovels and yard equipment that linger the garage.
You can't have too much light. And it's very inexpensive. Any big box hardware store sells 4 foot, 2-bulb fluorescent lights dirt cheap, often for less than $15. Some of them even come equipped with two chains and eye hooks to hang the light from your ceiling, and a short extension cord to plug it in.
Four of these inexpensive hanging lights will transform the working environment within any garage. Besides, you will think better in the light. Exit from the dark ages.
Like a Surgeon, You Need a Place to Operate
Quit working on the ground. Animals do their work on the ground, but humans stand upright on two feet. You never see pictures of Einstein working on the ground, shuffling his papers and notebooks on a concrete floor, do you? Then take a hint.
You May Also Enjoy:
Want to Keep Wrenching Through the Winter? We've Got You Covered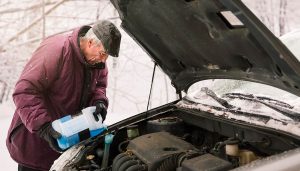 Related Search Topics (Ads)
Get a simple workbench kit from the hardware store. You'll get more work done so much faster when you get up off all fours.
If you have the money, buy the best, heaviest vise you can afford, and a decent bench grinder, and bolt them both to your new bench.
A Place for Everything
Despite the fact that garages are intended for cars and motorcycles, there is an epic battle for space with lawn and yard equipment. It's dangerous to work in all that mess. Do something about it.
Don't just lean shovels, brooms and rakes up in a corner. They will migrate back out to the floor where you have to work. So get some cheap wall hooks and get those things up off the floor, and out of the way.
Although we don't think about it, floor space is at a premium in any garage. The more floor space you have free, the easier you can move around and work.
While you are at it, get some bigger hooks as well. Those are great for hanging your extension cords, trouble lights, air hoses and even light car or motorcycle parts.
Again, keep the floor space as clear as possible. It makes working so much more pleasant.
Avoid Using Extension Cords
Electrical outlets are usually in short supply in garages. And extension cords are unsafe trip hazards, not to mention a nuisance to use.
Have an electrician run a simple metal conduit around the inside of your garage and install new outlets wherever you need them. It's usually a simple, inexpensive project that will give you many years of use.
Honor Your Mechanical Ancestors
If you think about it, some great mechanical minds have changed the course of civilizations. Consider DaVinci, Newton, Edison and Ford.
If they are looking down from wherever they are now, what would they say about your garage? Make them proud, and put things in order over the winter months.