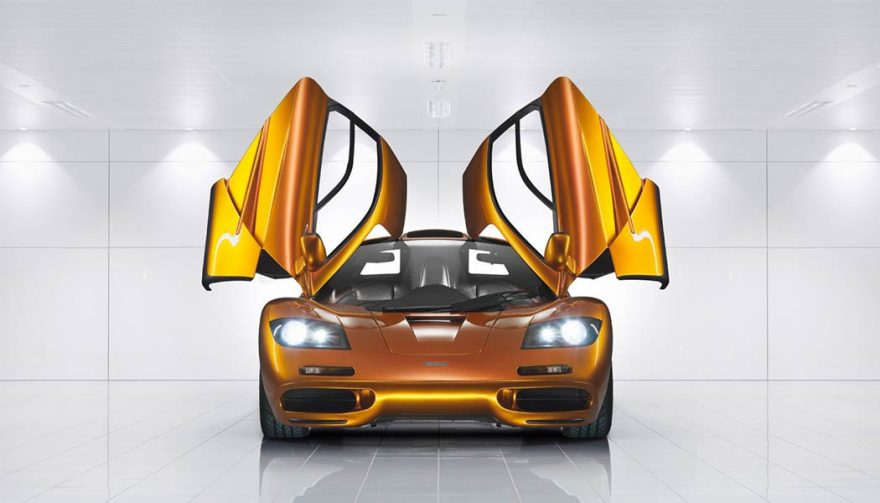 Gordon Murray designed the original McLaren F1 concept
Gallery: Gordon Murray Designed the McLaren F1, and These Cars
It can be argued that the McLaren F1 has made more impact on the supercar and racing world than any other model. And while that might be up for debate in some circles, one detail is concrete: the man behind the McLaren F1 road car's design is Gordon Murray.
There aren't many visionaries in the automotive design realm that can lay claim to such an impressive car, or even a small part in the design. And yet, the McLaren F1 is just one of many car designs Gordon Murray has been a part of.
Recently, Murray unveiled the iStream Superlight, a car production system that incorporates extreme rigidity, maximum safety and reduced weight. And at an event called One Formula, showcasing all his past work, he made another announcement.
Gordon Murray's company, Gordon Murray Automotive, will produce limited-run cars on the iStream production system to demonstrate its capabilities. We don't know the details exactly. What we do know is what Murray has told us it will be: a "return to the design and engineering principles that have made the McLaren F1 such an icon." AKA, a new supercar.
That's pretty awesome. But until we know more about the supercar to come, let's look back at some of the cars he's had a hand in designing so far.
McLaren F1
Obviously, it's the most famous and well-known name in his profile. Once holding the title of as the fastest production car in the world, the McLaren F1 has a top speed of 240.1 miles per hour.
The unique design of the car itself positions the driver in the center of the monocoque and allows a passenger on either side. It uses extremely valuable materials to keep it light, including carbon fiber, titanium, gold, magnesium and kevlar.
At its time, it was lighter weight and more streamlined than its other supercar competitors. It's been called "the greatest automobile ever created," "the finest driving machine yet built for the public road," and "the greatest automotive achievement of all time."
Funny enough, at the time Gordon Murray had to convince McLaren's founder to take a chance on his design. Since then, very few would have the nerve to question his designs.
TVR Griffith
A brand new TVR Griffith is being launched and should be on the road in 2019. It's the first production car to implement Murray's iStream production system. On that lightweight system, the car will weigh in around 1,250 kilograms, or around 2,800 pounds.
The car has a Cosworth-tuned Ford Coyote 5.0-liter V8 with 500 horsepower and a six-speed manual gearbox. Capable of reaching 200 mph and accelerating to 100 miles per hour in six seconds, it's going to be a beast.
If you want one, a TVR Griffith will start at around $130,000 US. But act fast, as 500 launch models are being pre-sold. Who knows what will come available after that?
View on One Page
You May Also Enjoy:
The McLaren 570S Track Pack: An Enthusiast's Dream