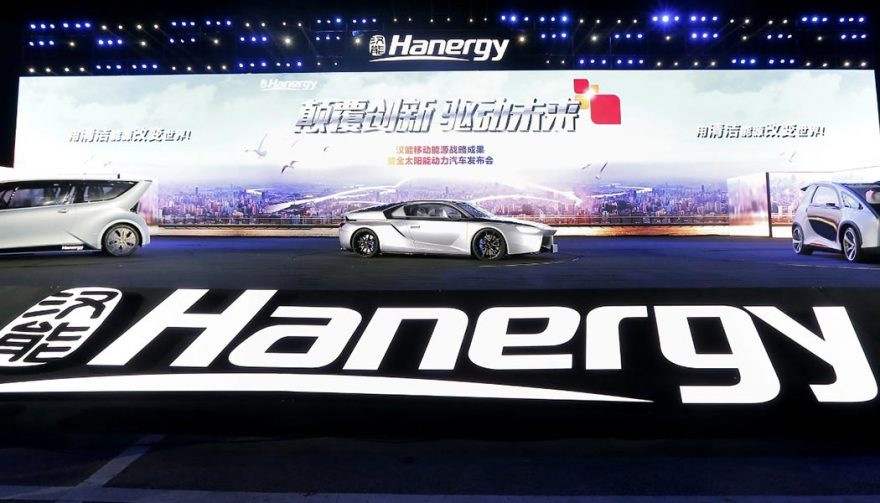 About six hours of sunlight is enough for the Hanergy Solar R to go 50 miles.
Hanergy Solar R Brings Solar Car Technology to Light
The world's leading solar film developer, Hanergy Holding Group, has brought a solar-powered car to the industry. Unveiled at a grand ceremony in Beijing, China on July 2, the Hanergy Solar R was driven on stage by the company's CEO and board chairman Li Hejun.
The Hanergy Solar R is one of four vehicles unveiled by the innovator. The event was themed "Disruptive Innovations Drive the Future" and the solar-powered electric cars have the potential to do just that. The Solar R has received the most attention so far as a sharply-dressed sports car. Part of its uniform is thin-film solar panels that provide the energy to charge the car's batteries.
A few details on the Hanergy Solar R:
It's a completely electric-powered car, not a hybrid with a backup gas engine.
It can be plugged in to charge the batteries if necessary – like if the sun isn't shining.
Five to six hours of sunlight is enough to provide up to 50 miles (80km) of range daily.
The gallium arsenide dual-junction solar cell the Hanergy Solar R uses is the highest-converting technology in the world.
Because the Solar R and its siblings use solar energy to recharge the batteries, they do not require charging docks. Thus, the range rating really is arbitrary. If there is sunlight, there is no need to plug in the car at all. It's the reason Hanergy has boasted that the Solar R is the only "zero charging" vehicle in the world.
The Hanergy vehicles use anywhere from 3.5 to 7.5 square meters of thin-film solar panels mounted on their surface. The panels are integrated into a sexy "paint" scheme and don't stand out.
There's no word on when Hanergy's vehicle lineup will be available to the mass market. The special event on July 2 revealed that the solar-powered electric vehicles were available for commercialization but not yet who Hanergy would partner with to make it a reality.
Alongside the Hanergy solar cars, the Chinese innovator announced the development of buses using green technology in conjunction with Foton Motors, proving the technology is ready for the market.
Does solar-powered technology in a sports car like the Solar R appeal to you? Or do you prefer the raw power of traditional fossil-fueled sports cars? Give us your thoughts.