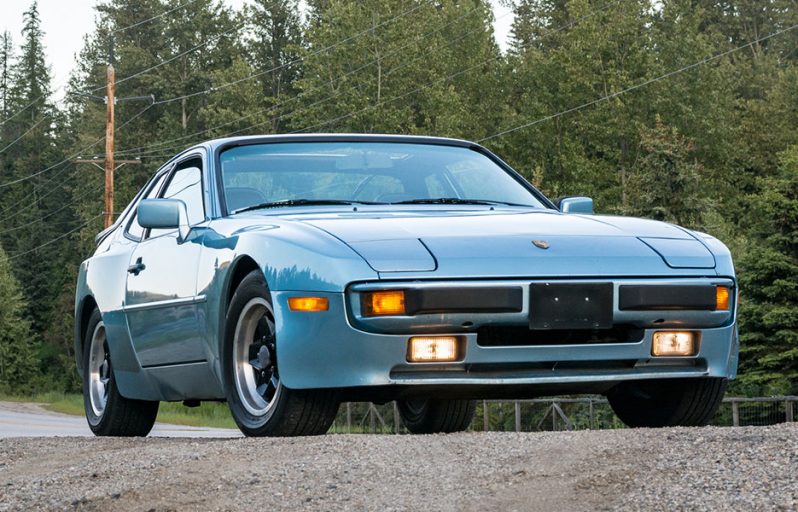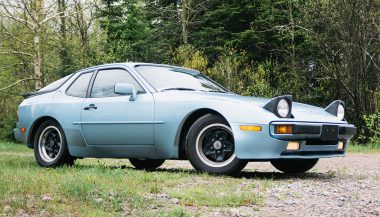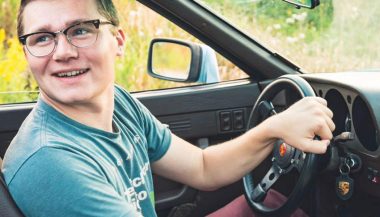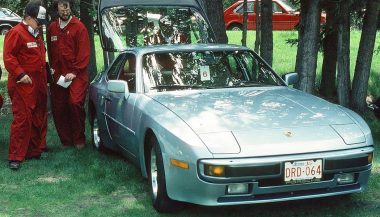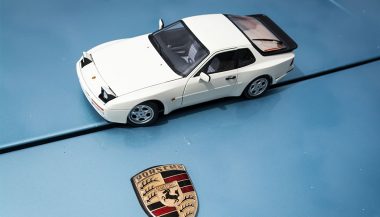 How Did You Acquire This Vehicle?
I have loved the 944 since I was young. Its striking lines, surprising practicality, and relative affordability always made for an appealing combination, so when the time came to find my first car I already had a pretty clear idea of what I was looking for. The search for the perfect 944 was not easy, however. As their monetary values decreased, so too did many owners' attentiveness to their cars' needs. Today, many of the 944s on the market show heartbreaking evidence of abuse and neglect, and as much as I would love to adopt and care for all of them, such an undertaking would not be sustainable for a freelancing recent graduate.
I thus kept my eyes peeled and my Classifieds alerts current until the right car finally came up. 'Kenneth', as he would eventually be known, almost seemed too good to be true. It hit all the right checkboxes – unmodified, manual gearbox and steering, brown interior, cookie cutters, no window tint, borderline-compulsive maintenance (including fresh timing belts), and the rare blue that I had fallen in love with as a kid. I got in touch that night, and the deposit had been received by morning.
The only caveat was that I was in Toronto, but the car was all the way out in Kelowna, BC. Neither I nor my younger sister had ever been out west before, so it seemed the perfect opportunity. I booked a last-minute flight and we made our way out a day later! Landing in Kelowna it was clear that I had made the right call. The car was beautiful and ran ever so smoothly. We made a trip of it all, taking the car across to Vancouver Island for a day, then up the Coquihalla to Jasper, down the magnificent Icefields Parkway to Banff, then along a twisty roundabout route back to Ontario. In all, we covered more than 3,700 miles in ten days across Canada, and the 944 took every one like a champion.
What Modifications Have You Done or Are Planning to Do?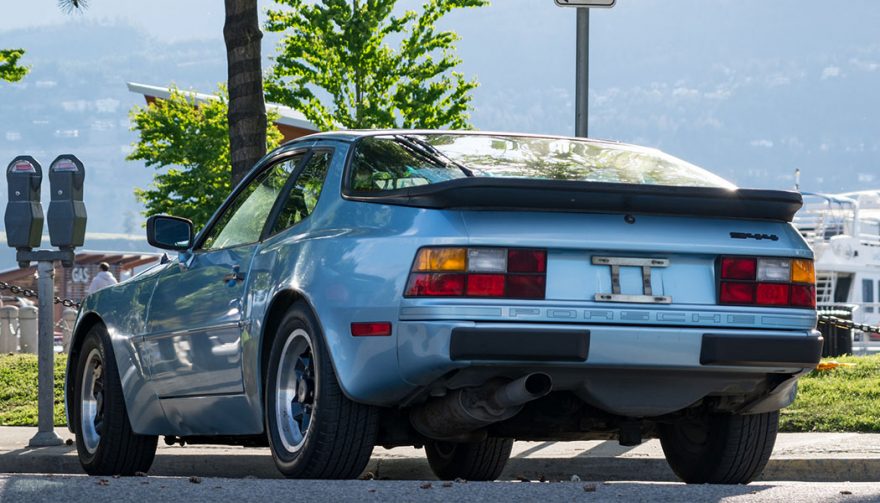 Since bringing it home in May 2016, I have aimed to keep the car as original as possible. Components or characteristics that others might replace are instead refreshed and restored as much as possible. The paint is a little peppered but the car is rust-free and shows plenty of character, so I have no plans to repaint it. I have gradually worked to replace certain modifications (such as the Alpine stereo unit that came with the car) with original, period-correct components. The generic early-1980s Volkswagen Group cassette deck that now resides in the dash doesn't deliver the most amazing sound, but it's right for the car, and that's what's right for me.
I have put quite a few kilometres on the 944 through the two driving seasons we've had so far, and the car is coming near a few big maintenance intervals. The timing belts, water pump, and oil seals are first on the list, and will probably happen as one big job in the springtime. I'd imagine the clutch is bound to start slipping eventually as well, so I've started preparing for when the time does come. That being said, Kenneth has run brilliantly for the ~60,000km we've covered together.
The 2.5L 944's reputation for reliability is part of how I justified it to myself as a first car, and while it may be a little thirsty for oil, it has yet to let me down. Maintaining a car like the 944 is a labour of love more than anything else. I don't anticipate that I will ever recoup the money that has gone into this $6,500 car, but I also don't have any intention of selling it in the first place. I didn't buy a 944 because I see it as an investment, but because it is a driver's car. As long as I take care of it, I know that I'll always be able to rely on it to take care of me.
Elliots's Showcase
I have driven my 944 at almost every given opportunity. In the two years and 60,000km that I've had it, we have taken trips around Canada and into the northern United States. It is surprisingly efficient and offers quite a bit of luggage space, plus the bolstered sport seats are quite comfortable to nap in! One highlight was joining a Singer and few other air-cooled Porsche 911s on a 1,000km day drip down into northern Pennsylvania. Despite being the little guy in the group, the 150hp 944 did remarkably well keeping up with the flat-sixes and made no complaints as we stayed between 4,000-6,000RPM.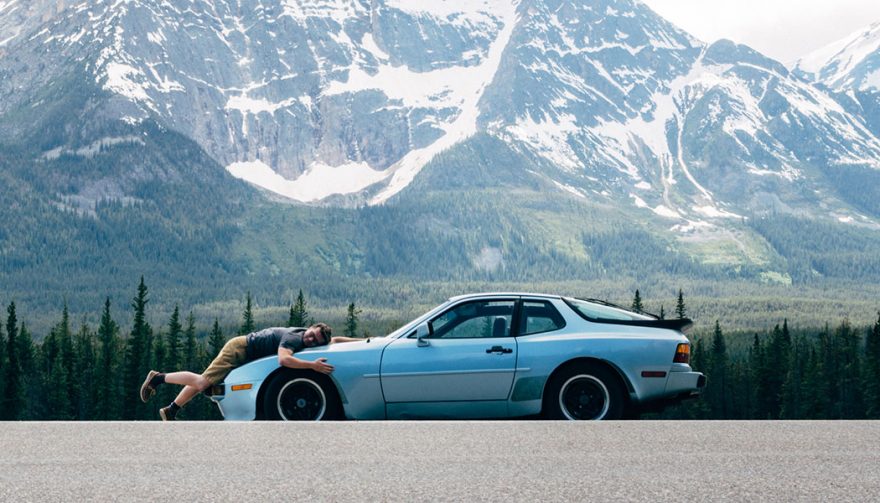 My car was built in June of 1982 and has a few features that set it apart from many of the other 944s on the road. One of the most important is the manual steering rack that was quickly phased out in favour of softer power steering. This sporting feel is matched by the firm sport seats, which weren't specced on nearly as many cars as they should have been. Another particularly noteworthy detail about this car is the rare colour combination.
The soft yet striking Light Blue Metallic paint only made it on to a small handful of first-year 944s, yet I believe is one of the most beautiful complements to its handsome lines. The brown interior is also uncommon, especially with the rare Berber Tweed seats and 'Porsche' script door panels from the 924 Carrera GT.
One last trait (which I won't necessarily call a 'feature') is the perplexing lack of any sort of interior release for the rear hatch. This was amended on later cars, but remains one of the strangest omissions on my early example. At least both keys are still good!
About Elliot A.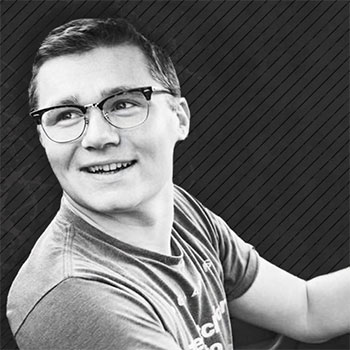 Elliot Alder is a freelance automotive writer and photographer based out of Hamilton, Ontario. He is the loving owner of a hardworking 1983 Porsche 944 and a trusty Volvo XC70, and ventures out on road trips whenever he can find an excuse. When not focused on Porsches his main interest is in classic motoring in all its strange and exciting forms, from quirky postwar Tatras to hulking old Mack trucks. Since completing his degree in History, Elliot has tried to keep things as analog as possible. Whether it's drafting articles on his antique typewriters, developing his own film, or his distaste for driver comforts and power steering, he can always be trusted to find an impractical approach to the subject at hand.
Tell us your Story