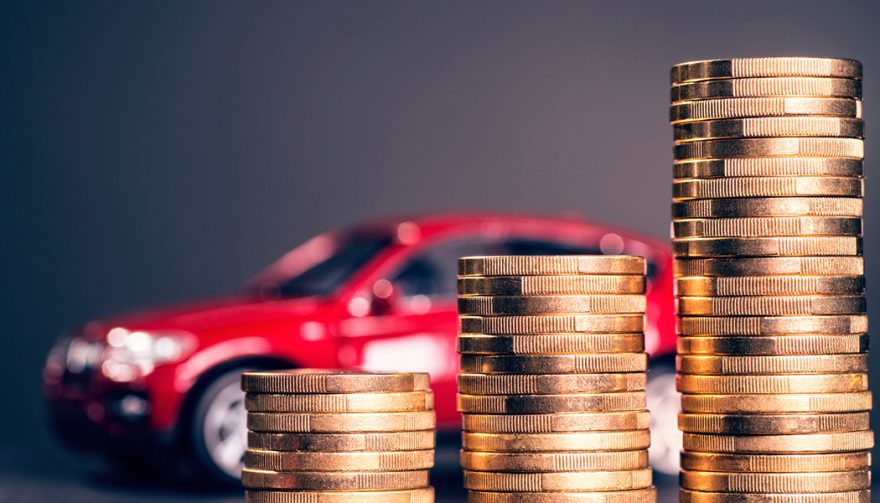 Most people don't think about it until they drop a big chunk of change on an out-of-warranty repair. The true cost to own your car.
Do You Know the True Cost to Own Your Car?
Have you ever calculated just how much your ride is costing you? The true cost to own your car? Most people don't think about it until they drop a big chunk of change on an out-of-warranty repair. Right about then, you start wondering how big a bargain you got when you decided to purchase your ride. This is also when many people start thinking maybe they should start looking for a replacement.
If that's where you find yourself, and if you want the best deal possible, then it's a good idea to do a little research to determine the true cost of ownership of the cars you are looking at. As it turns out, that low, low, initial purchase price may end up costing you more over the years than another deal that was asking full MSRP. The total cost to own a car is about much more than just the purchase price.
Know the DNA
Before you get serious with a dealer, spend a little time researching the pedigree of the model(s) you're interested in. As you may have just discovered, out-of-warranty repairs can put a serious dent in your automotive budget. If you get into a new vehicle, it would be nice to know just how reliable it will be in the future.
There are actually two great resources that predict the reliability of new vehicles. J.D. Power issues a dependability report each year that surveys original owners of cars and trucks that are three years old. They ask them what problems they have experienced with the model in the past 12 months. Their report includes by vehicle type, by brand, by model, and even by major components. The thinking is if a three-year-old version of the vehicle you are considering rates well, the new model will as well.
Consumer Reports also has a reliability report based on 500,000 responses from owners. Generally speaking, the CR report is more detailed than J.D. Power. It's still a valuable tool in evaluating the bloodline of the ride you are interested in. It just may take a little more effort to interpret.
While both reports note an overall increase in reliability, both advise avoiding new or majorly refreshed models – think first-year cars – as the new features and equipment need a year or two to work out the bugs.
Let's Talk Money
Now that you have a couple of rides in mind, let's look at the elements that will affect their total cost of ownership, the true cost to own them.
Total Cash Price
This is where many people make their decision and there are a ton of variables that go into a final cash price. The average new car sale in the U.S. is $35,285 but that excludes factory and dealer incentives. Additional dealer incentives are commonly available depending on the time of year or time of the month. And then there's the trade. Dealers like to play with trade prices. That great incentive may not mean much if they short you on your trade value. Make sure you know what your trade is worth. You can check kbb.com or Edmunds.com before you start shopping for a good idea of value. Knowing the total cash price (sticker price less incentives) is important because it determines what your monthly financing cost will be.
You May Also Enjoy:
Top 10 Most Family Friendly Cars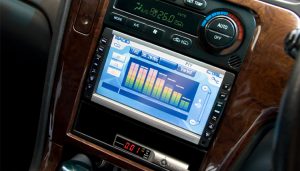 Related Search Topics (Ads)
Financing
Generally speaking, the shorter the loan the less expensive the total cost. If you can afford a bigger down payment, make it. In today's investment climate, banks are paying less than 1% on savings accounts. Lowering the amount of a car loan that's financed at 5% to 9% is a great return on investment that can lower the true cost to own that car. Conversely, if the dealership is offering low or no interest, you might be better off investing that down payment if you can do it at higher rate.
Depreciation
That thunk you hear when you drive out of the dealer's lot is 15% to 30% of the vehicle's value falling off due to depreciation. If you paid $35,000 that translates to $5,000 to $10,500. At that moment, you may very well be upside down on your loan, particularly if you bought an upscale model. The good news is the rate of depreciation goes down as the vehicle ages. The bad news is, there's nothing you can do about depreciation. It's controlled by the market. When BMW went on a lease binge for their 5 series in 2014, dealers were faced with luxury cars that had lost 48% of their value when thousands were returned in 2017.
Taxes and Fees
Every state requires that you register your vehicle, and annually renew that registration. In order to get that registration, some states require an inspection which of course is not free. In addition, some municipalities require an annual "wheel tax" be paid to fund their street departments. Those recurring taxes, plus your initial sales tax cost, must be part of your true cost to own that car.
Maintenance
One of the best ways to control repair costs is to religiously follow scheduled maintenance recommendations from the manufacturer. An interesting trend has developed. Luxury brands started offering free maintenance service and the concept has been picked up by brands like Chevy, Hyundai, GMC and others. If you are choosing between two models that offer free maintenance, make sure you read what is covered and for how long. They will differ. And most do not cover expendable items like batteries, brake pads, tires, and light bulbs. Those are still your responsibility. If maintenance isn't covered, make sure to look into the costs and avoid unexpected major services.
Repairs
This is where the terms of the warranty come into play. Powertrain parts are expensive, but most warranties will cover those for a period longer than you'll have the vehicle. However, CPUs, sensors, and other non-drivetrain parts are in the 4 to 5 digit price range. Extended warranties on new cars can be tricky. On balance, most don't make sense. But if your model is not among the top ranks of most predictably reliable, you may want to explore an extended warranty.
Insurance
This one can sneak up on you and take a big bite out of your automotive budget if you are not prepared. If the salesman talks you out of the 310 hp EcoBoost Mustang Fastback into the 460 hp GT Fastback, you could nearly double your insurance premiums. Checking rates online is easy and free. And a big part of the true cost to own that vehicle. Do your research before you schedule a test drive.
Fuel
This one is pretty obvious. The higher the EPA rating the less you will spend on fuel. Now if you work from home and only drive to run errands, get to entertainment, or the occasional road trip, fuel cost won't be a big consideration in your buying decision.
In Concluson
So, there you have it. There are seven factors to consider other than the purchase price to determine the true cost to own your car. Understanding what they are, and how you can control those that are controllable, can save you some major bucks throughout the lifetime of your vehicle ownership.