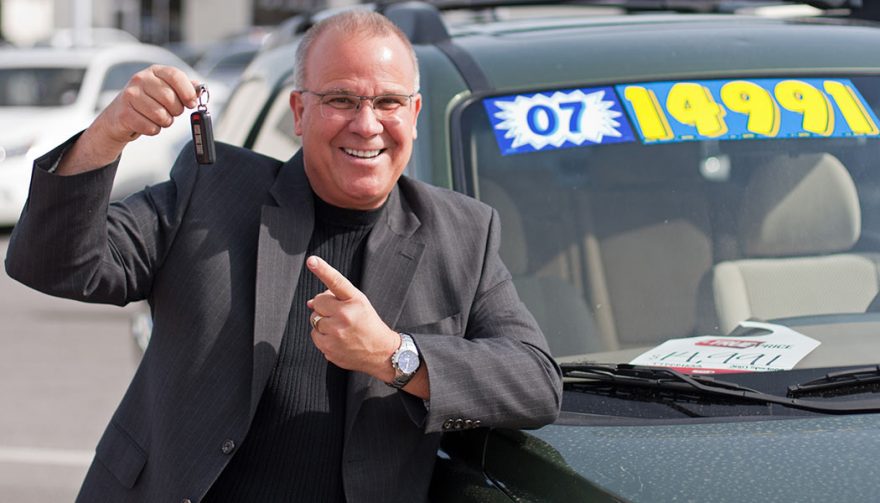 No shame in walking away from this guy when buying your first used car.
Buying Your First Used Car: Part 1
Congratulations! You're embarking on the exciting and wondrous adventure that is buying your first used car. This is either by necessity as you've outgrown your current vehicle, or for fun, because while a Honda Civic gets the job done, it doesn't have the character and timeless style of a classic Mini.
Whatever the reason for your purchase, buying a used car, truck, motorcycle, or any other wheeled motorized vehicle can be a great or terrible experience. Research, dealers, online sellers, test drives, inspections, and negotiations can seem daunting if you're going into the process with eyes wide shut.
We're Here to Ease the Pain
Luckily, we're here to help you through the process, breaking down the process into two parts, making your first used car buying experience easier than it's made out to be.
Important Things To Remember
If there are only a few things you take away from this guide to buying your first used car, it should be these three:
Know your budget and what you're looking for;
No two used cars are the same;
There's nothing wrong with walking away.
Deciding How To Pay For Your First Used Car
Sitting down and looking at bank statements and loan calculators may be the least inspiring aspect of the process. This step may throw a wet blanket over your hopes and dreams, but knowing what you can and can't afford is the most important piece of your first used car buying adventure.
Paying cash tends to be the best way to go, and if you're in this situation, this step is mostly complete. Remember to factor in maintenance and service costs, which can add up quickly. If, like many car buyers looking for their next ride, you don't have a fat stack or two laying around, financing will have to be your payment method.
With financing, the rule of thumb for a monthly car payment is 20 percent of your take home income. Banks and credit unions often offer the best rates and loan terms, which makes sense as they're in the business of lending money. Don't be afraid to call around or search online for the best rates and sit through a few applications. Half-an-hour of extra work now could save you a couple thousand dollars down the road.
Many dealerships also offer financing, but are rarely the better option. Their rates tend to be higher and the terms less generous, both making the loan more expensive. Feel free to inquire about dealership financing, but make sure to do some comparison shopping first.
And last but not least, always be approved for financing before you move on to the next step. We all like to dream big, but there's no point in looking at a BMW M5 when you can't even afford the scheduled maintenance!
Now that you've secured financing, it's time to pin down what you're looking for.
Deciding What to Buy
The best car for a family of six? Functionality probably leads the list of necessities, so focus your search on SUV's, large crossovers, and minivans. Young professional looking for a weekday commuter? Reliability and fuel efficiency should be at the forefront of your choices. Looking for a mix of entertainment and usefulness? A Subaru STi hatchback will be right up your alley.
You May Also Enjoy:
The Modern Family Car: Should You Buy a Crossover SUV?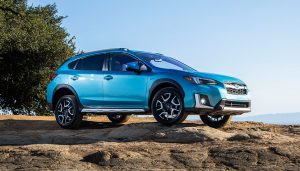 There are a ridiculous number of options on the used vehicle market, which is both a blessing and a curse. Variety brings greater opportunity to find the best vehicle, but it can also draw your attention away from what matters most. Remember to stick to your core necessities, otherwise you'll be drawing straws to see whose lap Grandma is sitting on this time.
All of this may seem pretty basic, and it really is, but it's also surprising how many buyers gloss over these steps, or even complete them but lack the discipline to stick to the plan, leading to years of unwanted stress and headaches.
Finding the One
Alright, with a budget in place and an idea of what you're looking for, the hunt begins… somewhere. Fortunately, there are a bunch of options when it comes to locating a winner.
The search will start online, through Cars.com, Autotrader, Craigslist, Bring a Trailer, and plenty of other sites and corners of the internet, but it can extend anywhere depending on your needs and selection availability. Throughout the search, you'll find three types of sellers:
Dealers: Both new and, obviously, used car lots have used cars. Most manufacturer dealerships will have a used car lot to sell the trade-ins they take on. The vehicles offered here are mostly sold As-Is, meaning what you see is what you get, no warranty available. A small minority are sold as Certified Pre Owned vehicles, which can be found at factory authorized locations.
CPO cars are typically off-lease or loaner cars the dealer has now put up for sale. These can be a great value buy, as the cars are low mileage and well-maintained, but there are two points to be aware of, as not all CPO vehicles are created equal.
First, some auto makers take great pride in their CPO programs and turn these vehicles into nearly a brand new car, while others take a cursory look around, check some boxes, and slap on a For Sale sign.
Second, thoroughly look over the warranty offered with the vehicle. Warranties backed by the manufacturer are usually better than ones backed by insurance or third-party warranty companies. Also pay attention to what the warranty does and doesn't cover. CPO vehicles carry a bit of a premium compared to a standard used car because of certification and warranties, and you'll want to maximize the extra cost.
On the other side of the dealership coin are the ones that sell only used cars. Some have great reputations, like CarMax, while others aren't so great (Shady Pete's Loan Shark and Used Cars). However, always do your homework and don't discount a dealer run out of a mobile office and don't expect everything from CarMax to be gold.
Private Party: Most Craigslist ads, newspaper classifieds, and cars parked on the side of the road with a price painted in the window fall into this category. Regular people not wanting to get hosed on a trade-in or in a tight spot and need a bit of liquidity are the types of sellers here. You'll find the widest range of cars to choose from, both in style and quality, through private party sales.
Other Sources: Rental companies like Enterprise, Hertz, and others often sell their rentals to keep their fleets fresh and up to date. As most renters are especially hard on rentals, due diligence is especially needed if you're looking to buy one of these. Vehicle auctions also have plenty of choices, from six figure classics to police seized, bullet ridden jalopies, though with the emotion and adrenaline of an auction, I don't recommend it for buying your first used car.
Part 2!
Check out Part 2: for all the details on test driving, inspecting, and negotiating for your first used car!