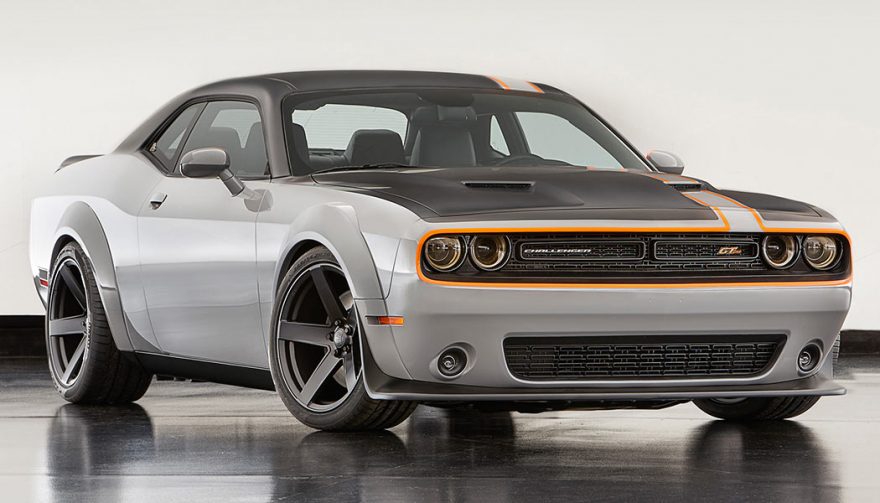 The Challenger GT AWD and ADR Hellcat variant might be able breathe a bit of life into FCA, if only for the moment.
Challenger GT AWD & Hellcat Widebody Coming
If you've been waiting for Dodge to get their horsepower under better control before investing in a Challenger, the Challenger GT has come. The announcement has been made: the Dodge Challenger is going to get an all-wheel drive option for the first time. What's more, the Challenger SRT Hellcat will have a widebody option.
Challenger GT AWD
The Challenger GT AWD was at the 2015 SEMA show in Las Vegas as a concept, and it's finally coming to market. The Challenger will finally get an all-wheel drive system. The only engine option to currently receive the upgrade is the V-6 with 305 horsepower.
It's a modest upgrade, considering the Charger has had AWD as a choice since 2006. It is also a favorite option on Chargers going to the law enforcement community.
The Challenger and Charger are both built on the same platform, so developing the Challenger GT AWD is really just a matter of adapting existing pieces. And don't expect the body kit from the SEMA concept, either. The Challenger GT AWD will appear very much the same as the current V-6 in appearance.
Challenger ADR
Also announced is a widebody version of the Challenger SRT Hellcat. Known as the Challenger ADR, it gives a new look to the beastly Hellcat, and may even increase performance.
Widebody designs flare out the fenders, allowing for wider tires to be installed. That means improved traction for better acceleration, cornering, and braking. Also, typical widebody modifications include a lowered stance and upgraded suspension for better handling and less body roll, also improving performance.
To what extent the Challenger ADR will take the widebody design isn't known yet, though its looks could resemble the Challenger GT AWD from the 2015 SEMA show. Or it could be even more extreme!
You May Also Enjoy:
All American Muscle: 2018 Dodge Challenger vs Charger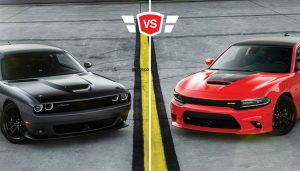 Too Little, Too Late For FCA?
These Challenger models are modestly good news for Dodge and its parent brand. FCA's CEO and Chairman, Sergio Marchionne, has been making headlines regularly, mostly for negative reasons. Between failed merger attempts, delayed model releases, and a serious lack of R&D and "new power" technology, FCA seems to be in a state of limbo, or even decline.
The Challenger GT AWD and ADR Hellcat variant might be able breathe a bit of life into the company, if only for the moment. It may be parts-bin engineering, but that's all they've got right now.
The Challenger and Charger both are getting switched over to the Alfa Romeo Giulia platform in 2018. Perhaps we can expect more innovative changes then, if it ever happens. Stay tuned!