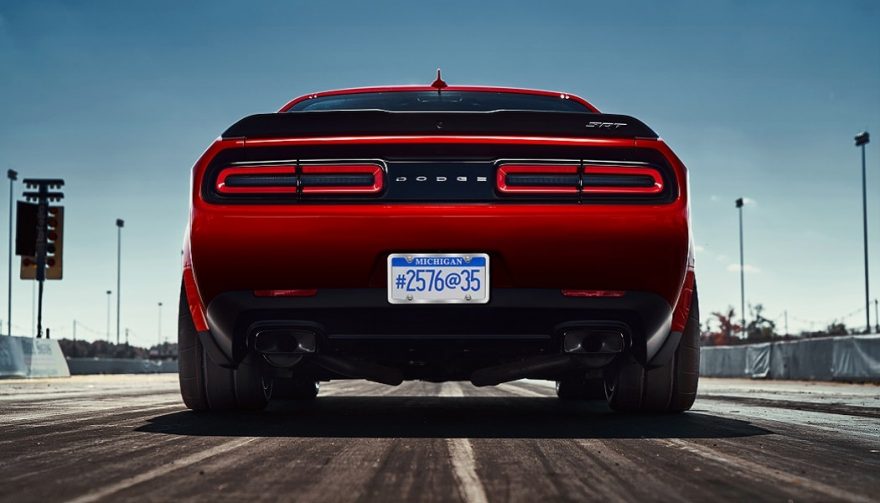 Did they weave a Da Vinci code about the Dodge Demon with the license plate?
The Long-Awaited Return of the Dodge Demon
The Dodge Demon name has been confirmed for the 2018 Challenger SRT lineup. And yes, it will be above and beyond the Hellcat.
FCA has started their teaser campaign at www.ifyouknowyouknow.com, slipping tidbits of the 2018 Dodge Challenger SRT Demon to the public. So far, they've let us in on a few details, including the broad strokes on vehicle design.
The Dodge Demon is In the Details
The first video teaser offers a glimpse into the attitude behind the Dodge Demon. A ferocious beast designed to tear up the streets with evil intentions might sum it up. Very little, other than a brief flash of the Challenger front end, has anything to do with the car itself.
The second teaser, called "Reduction,"  is a snippet weighing a shrouded Challenger, highlighting sections of note. Meanwhile, the scale show the car's weight dropping. Between this and other news releases, we know that the Demon will be a significant 200 pounds lighter than the Challenger SRT Hellcat.
Third on the tale of the tape is a Challenger shredding its tires in a burnout. Then, the viewer gets a good view of the rear end. Lo and behold, the Challenger SRT Demon is a widebody Challenger. Finally.
Not All At Once, Now…
FCA North America wants the general public waiting with baited breath for the Demon's release. Until the unveiling at the New York Auto Show in April, short video clips will be posted on www.ifyouknowyouknow.com with additional details.
For those who want the freshest details from the horse's mouth, hashtag #DodgeDemon will get you on board.
You May Also Enjoy:
The Dodge Demon Is Out and the Devil Is in the Details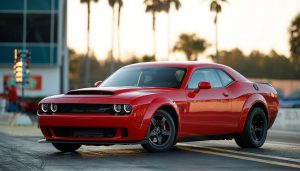 According to FCA's news release, the Dodge Challenger SRT Demon will be the new halo car for Dodge. It will be the pinnacle of power and performance and yet, will have to comply with the latest emissions regulations.
And the intentions are clear: the Challenger SRT Demon is not a car for everybody. It's designed for a singular purpose, and that's to be the best and fastest performance car around, hands-down.
Does it Do the Old Demon Justice?
Classic car lovers may be up in arms over the Demon's resurrection. The new Dodge Challenger SRT Demon takes one of the most beloved names from the early '70s, but does it reflect the car's former glory?
It's not meant to. The new Demon has the same basic structure – a two-door hardtop coupe with a performance engine – but that's where the similarities end. The Challenger SRT Demon has the same mean intentions as the former, and that's good enough for us.
Keep on top of the 2018 Dodge Challenger SRT Demon news by watching the teasers from FCA.