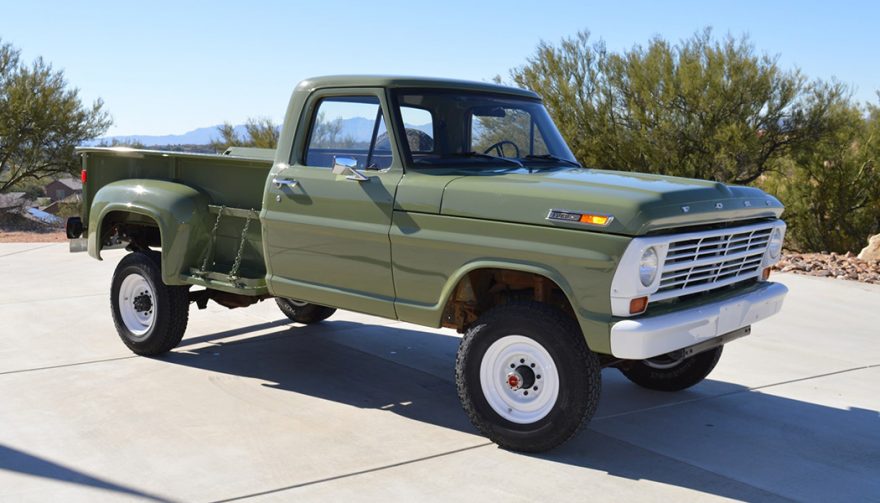 Here's our list of our 13 favorite classic trucks.
Take a Trip Down Memory Lane With The Best Classic Trucks
When most people think about classic vehicles they usually think of cars, specifically sport cars. If you're a truck enthusiast, you think of vehicles that can take it to the trail, pull a boat, or haul sod back to your house. There's a certain rugged charm about classic trucks that boast some utility, which is something that can be said for each of the following makes and models on our list. Some are even a blast to drive on a track, rather than just dirt roads.
Without further ado, here's our list of our favorite classic trucks (in no particular order):
Ford F-250 Highboy
The Highboy was the original jacked-up truck off the factory line. Made from 1967 to 1977.5, these pickups could accommodate a 35-inch tire without an aftermarket lift kit, which is pretty impressive. During their heyday, these things towered over Chevrolet, Dodge, and other lesser trucks.
Ford lowered the F-250's suspension after 1977 by 2 inches. Needless to say, enthusiasts weren't pleased, while non-truck people didn't get it.
A 360 V-8 lurked under the hood of many Highboys, which was a rugged and brutal engine. It paired up with either a C6 automatic transmission or a "granny low" NP 435 4-speed manual. Collectors have tuned in to the Highboy, so grab one now before they're all in expensive, private collections.
Jeep Gladiator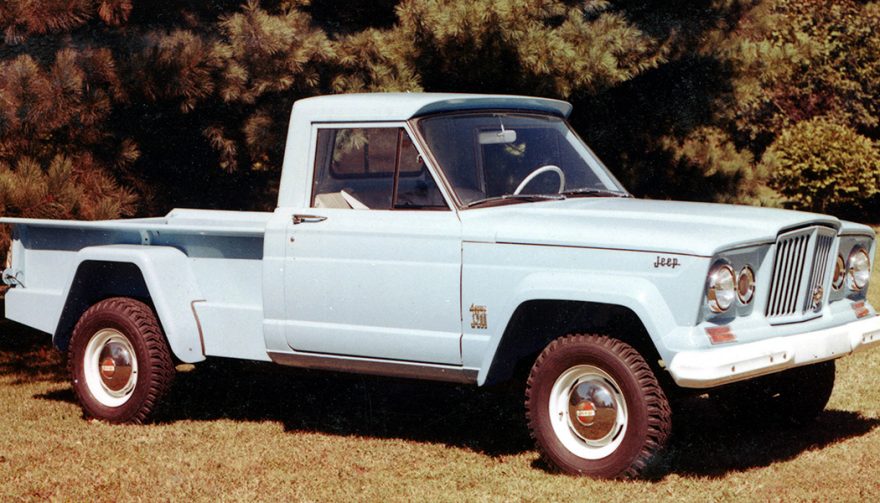 The Gladiator and J-Series trucks were made from 1963 to 1987, replacing the Willys and FC trucks. While the predecessors are classic trucks that many people enjoy, the Gladiator and J-Series offered more modern features, so they're far more livable. At the same time, they have a distinct look that set them apart from other trucks, both past and present, which only adds to the fun factor of owning them.
The Gladiator came with a 6-cylinder engine at first, but bigger and more powerful V-8s made their way into the lineup later as options. Just know the V-8s come from Buick and AMC, for better or worse. If you can grab one with the AMC 401 under the hood, it's the largest engine ever used in a Jeep truck, so there are some bragging rights for that.
In 1976 a Honcho package was offered, which is retro and ridiculous in every way the name would suggest. A stepside bed Honcho, which were made in small numbers from 1980 to 1983, are big time collectibles today.
View on One Page