Napco Chevrolet/GMC Trucks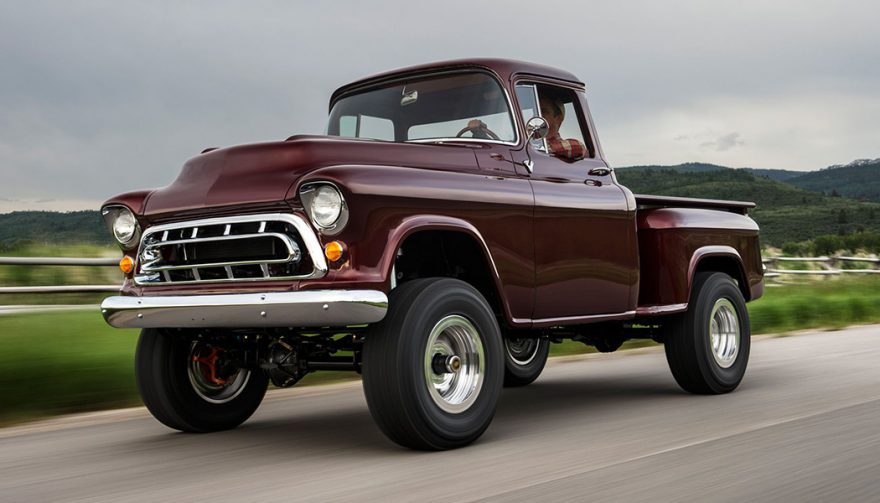 Napco, or the Northwest Auto Parts Company, was responsible for bringing four-wheel drive to much of the masses back in the day. Ford, Chevy, and GMC didn't make four-wheel-drive systems for any vehicles, including pickups, before the 1960s. Napco sold conversion kits to truck owners so they could enjoy the benefits of power going to all four wheels.
By the late 50s, GM had decided to start installing Napco four-wheel-drive kits in trucks right on the assembly line. However, once GM engineered its own four-wheel-drive, Napco was given the boot. If you can find a GM or Chevy truck with a factory-installed Napco kit, or even one that's aftermarket, you'll have a very rare classic truck on your hands. The price of these pickups is shooting up as more people are realizing the significance of the Napco kits.
Dodge Ram SRT-10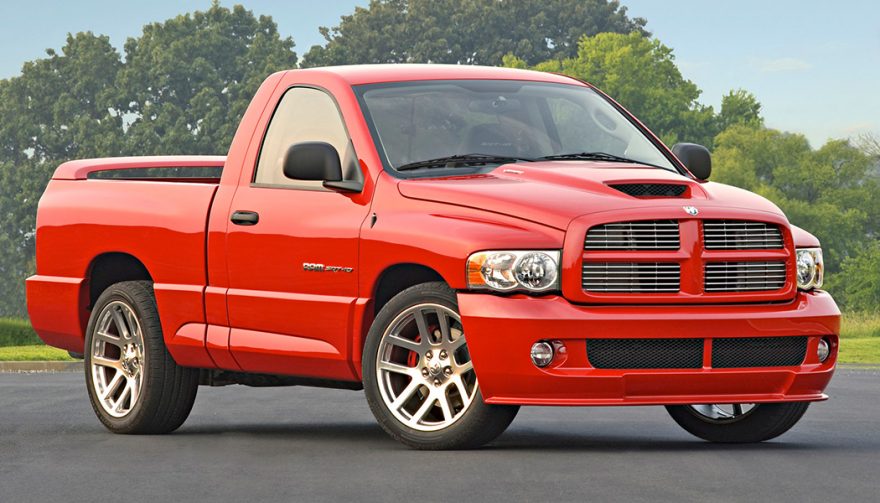 Don't laugh, but this truck from 2005 is indeed one of our favorite classic trucks. While it doesn't have the historical cache of some others on this list, before long the SRT-10 will. Just the fact that it took a regular Ram pickup and squeezed a V-10 engine from the Viper under the hood makes this vehicle completely amazing.
Sure, you're not going to be hauling landscape pavers in the bed. First off, the rear wing gets in the way of really using the payload. Second, this truck was made for hauling tail, not moving a couch. It does just that quite well enough, thanks to the peak 500 horsepower on tap, with a 0-60 time of under 5 seconds.
Yes, the SRT-10 was a ridiculous truck, but that's what made it great. If only Ram were to drop a Hellcat into a modern 1500, which it probably won't, and it's what makes the SRT-10 unique and special.
International Scout II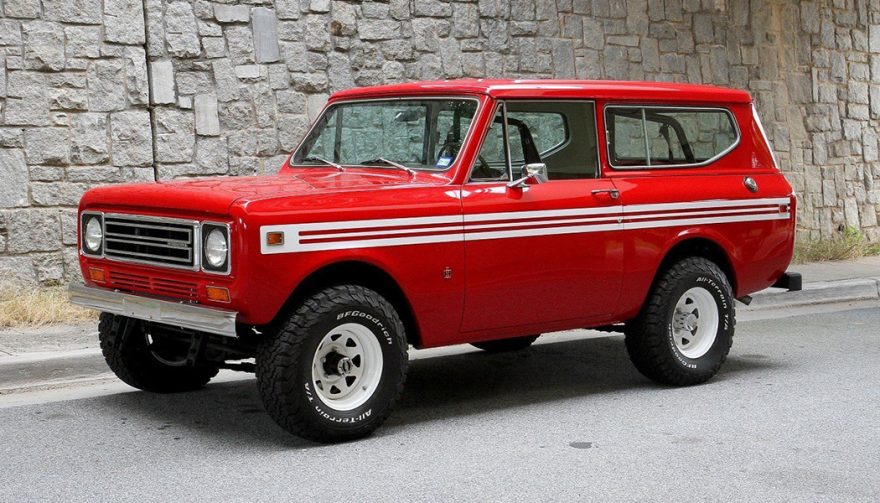 Offered for the 1971 to 1980 model years, this is the Scout model that quite a few enthusiasts dream of owning. Those who do own one usually guard it. It boasted more creature comforts than the preceding Scouts, plus it was larger.
Even more importantly, this was a real recreation vehicle. You could take it on a rugged trail in difficult conditions, and the Scout II would keep up with Jeeps. After 1974, a Dana 44 front axle was standard.
From 1976, International Harvester offered the Scout II as a Traveler SUV or a Terra pickup. Optioning for either meant a wheelbase that was 18 inches longer, which is something that makes the truck that much more desirable for some people.
GMC Syclone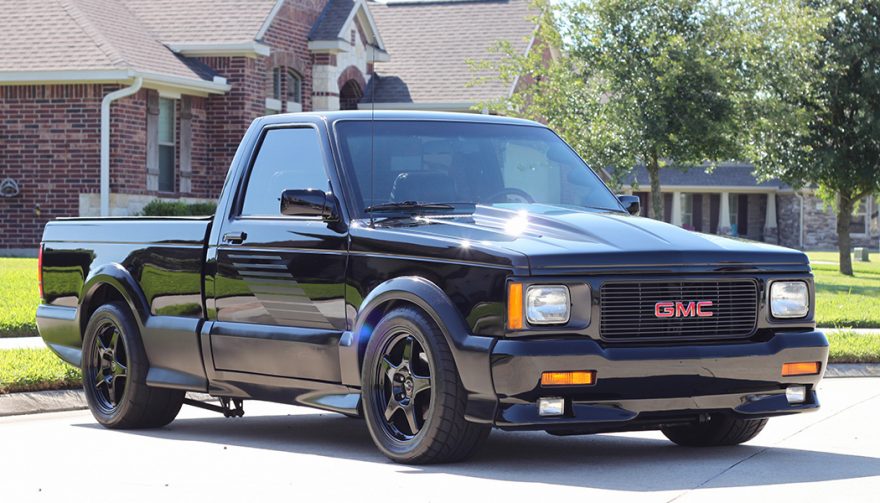 Made only in 1991, the Syclone is another fast truck you're more likely to take to a track than out on the trails. This hot truck was inspired by the lunacy of the Buick Grand National, which for a time in the 80s was one of the fastest cars on the market. The Syclone lived up to that legacy, with Car and Driver once pitting it against a Ferrari 348ts in the quarter mile, and a 0-60 acceleration test, with results that sent shock waves through the industry.
GMC took a Sonoma pickup, which normally wasn't all that quick but had the advantage of an extremely low curb weight, and dropped a boosted 4.3-liter LB4 Vortec V-6 into it. A four-speed 4L60 automatic, which was borrowed from the Corvette, was tasked with transferring all that power to the wheels. The setup worked great, clocking a 0-60 run time of 4.6 seconds and a quarter mile at about 13 seconds. For the early 90s those were red-hot numbers.
Just shy of 3,000 units were made of this sport truck before it was discontinued. In the hands of inexperienced kids, many bought an early death and have been sent to wrecking yards. If you can get your hands on one, this is one rare, classic truck that will fetch a crowd at any car show or meetup.
View on One Page