Ford SVT Lightning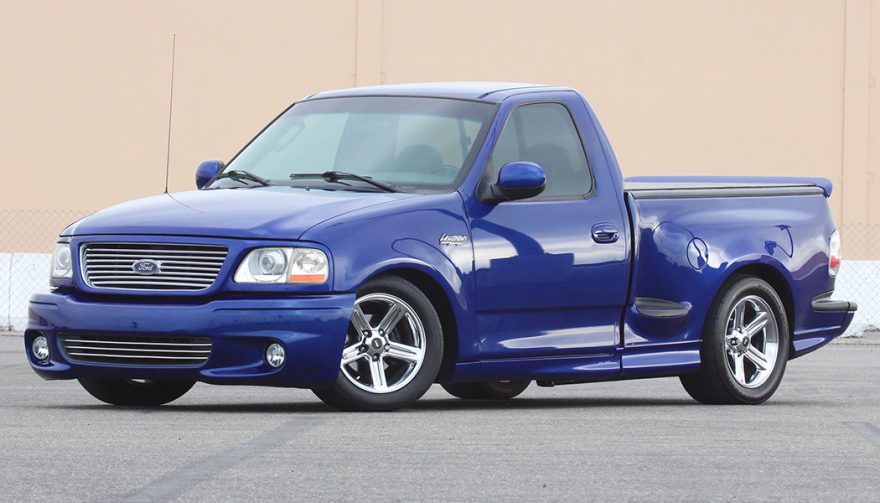 Everyone knows the Lightning name, making this one of the most sought-after and crowd-pleasing classic trucks ever made. Most people don't realize the Lightning was actually made in two different generations. The first generation has been largely forgotten, and for good reasons. Launched in 1993, it packed a 240-horsepower 5.8-liter V-8 and was lowered. A few minor cosmetic treatments let only the most astute know this wasn't a regular F-150, and that was it.
Three years after the first Lightning retired, the second-generation model burst onto the scene. It was sleeker and boasted plenty of styling details that announced, loud and proud, that the truck was built for speed first. To back all that up, the 5.4-liter V-8 worked with a supercharger, cranking out 360 horsepower. That figure was boosted to 380 horsepower in 2001.
Tuners took to the Lightning as a truck that could haul parts, tow a trailer, or race on the track. Today, a Lightning in good condition will fetch a good chunk of change.
Dodge Lil' Red Express Truck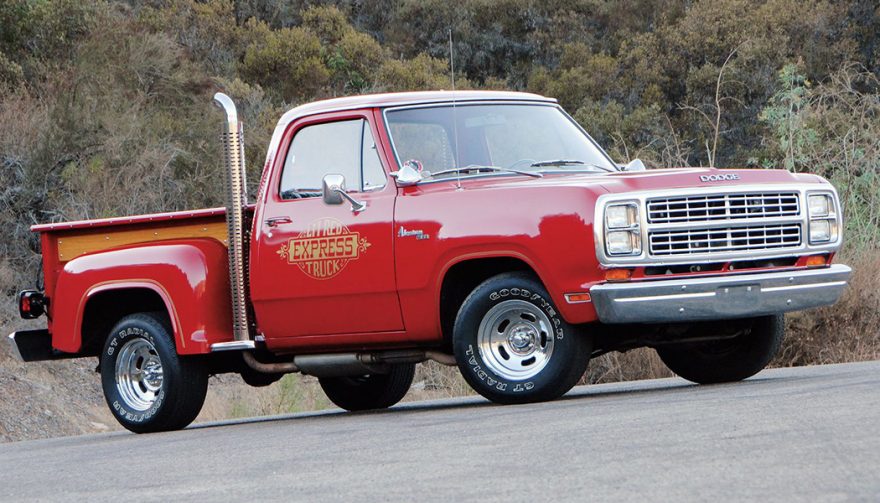 The ultimate example of emissions loopholes being exploited, Dodge created this wild beast as a 1978 model. Some say that its design and the conditions surrounding its launch makes it the most unique of the MOPAR trucks out there, and that very well may be the case.
Thanks to the absence of catalytic converters, which Dodge engineers figured out how to illegally include, the Lil' Red Express Truck was especially beefy, at least for the late 70s. Car and Driver tested it in a 0 to 100 mph sprint, something it did with other vehicles of the time, and concluded it was the fastest American-made vehicle at the time.
After selling a little over 2,000 of these in 1978, Dodge more than doubled production for 1979, selling over 5,000. The second model year included a catalytic converter, plus a flat hood and square headlights, instead of the round headlights from the 1978 model year. Both model years are classics trucks, but the 1978 is even more desirable.
Chevy Glamour Pickups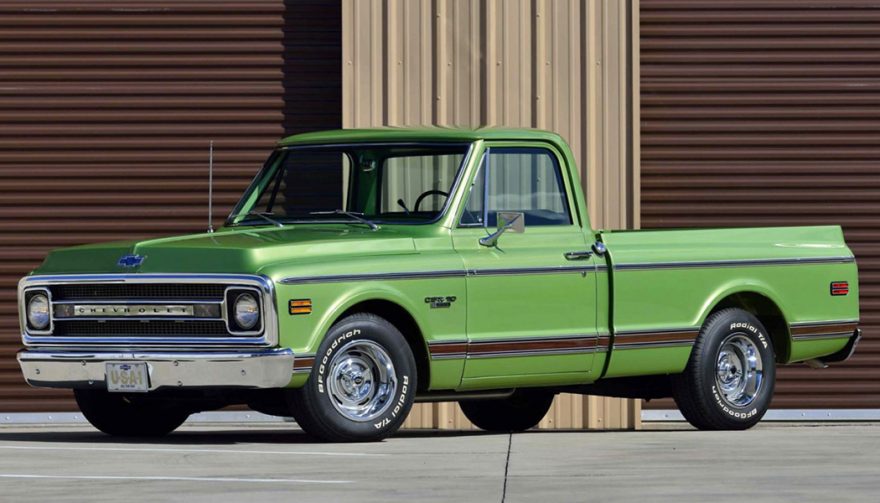 Starting in 1967, Chevrolet offered a series of C/K trucks called the Action Line. You'll hear them referred to as Glamour Pickups, thanks to their more stylized looks that worked to lure customers who might not have otherwise considered a pickup.
There's a huge range of variability with these trucks. Chevrolet offered eight different engine options at one point, plus all kinds of other extras. For a time, many people forgot these trucks existed, but a recent resurgence of interest means prices should start rising more dramatically with each passing year. If you're interested in owning one, you should find one now before the price increase becomes too high.
Dodge Power Wagon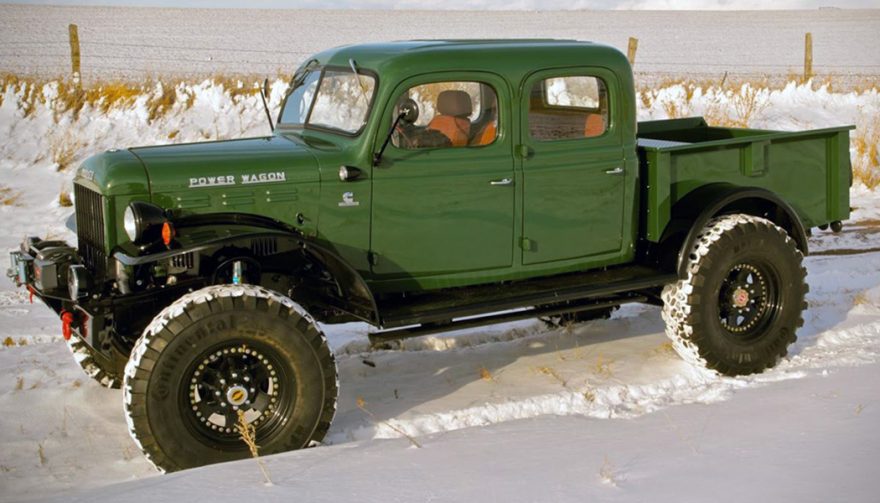 We're not talking about the current Power Wagon that's part of the modern Ram lineup. No, this is the Power Wagon that was made from 1946 to 1968. It was the first civilian truck to be offered from the factory with four-wheel-drive, which is something we just take for granted today. Dodge applied what it learned from building military trucks during WWII to create something for consumers that was capable and tough, and arguably spawned the modern concept of the truck.
Of course, the first wave of Power Wagons were essentially military vehicles with a few modifications, and more colorful paint jobs. You might think that because of the name of the truck a big, powerful V-8 was stuck under the hood, but that wasn't the case. Instead, Dodge used an inline six-cylinder that whipped out 94 horsepower, which sounds wimpy by today's standards. However, big tires meant more than ten inches of ground clearance. Beefy axles could handle up to 3,000 pounds in the payload, which made these trucks true workhorses.
View on One Page
You May Also Enjoy:
Looking for the Most Reliable F150 Engine? The Answer Might Surprise You