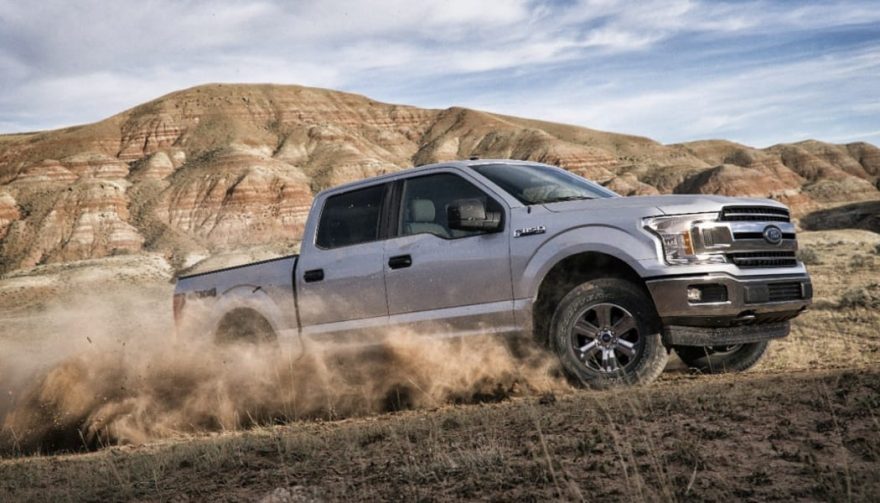 A diesel F-150 is due in 2018, while a hybrid Mustang and F-150 are coming in 2020.
Diesel F-150, Hybrid Mustang Show Ford Is Down with Alternative Fuel
After many rumors and speculation, Ford has finally revealed new powertrain options for the F-150 and Mustang. This is a big deal, because these two models are wildly popular. The impact for the automotive industry as a whole will be huge.
Both vehicles will be getting hybrid powertrains in the near future. In addition, the F-150 will be getting a diesel engine starting with the 2018 model. These changes reflect growing trends. In other words, Ford's not being revolutionary, it's just reading the writing on the wall.
Diesel Power
When the 2018 Ford F-150 hits dealerships, a Power Stroke engine will be one of the options. The 3.0-liter diesel engine is being added as an obvious response to the Ram 1500 EcoDiesel.
Oddly enough, you used to have to opt for a heavy-duty truck to get a diesel engine. Now you can get a Chevy Colorado with one, and consumers seem to love the option. After all, it means you can tow and haul more, yet drive a more manageable vehicle each day. What's not to love about that?
Back to the F-150, this Power Stroke engine has been engineered and designed in-house. In the past, the company has outsourced some Power Stroke engines, but the results have been mixed.
Considering the popularity of the F-150, Ford has its reputation riding on this move. It can't screw up, so expect the design to have been thoroughly tested in advance.
Not only will this diesel engine boost towing and hauling figures, mpg should increase too. Everyone is pushing for better fuel economy these days.
Even if CAFE gets scrapped by the Trump administration, people still like the idea of saving on fuel and stopping less at stations. That surely is helping drive this decision to push forward with a Power Stroke engine.
You May Also Enjoy:
Ford Mustang Gets a 10-Speed Transmission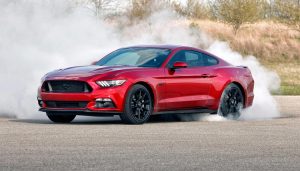 In the interest of better fuel economy, an auto start-stop system will be standard. It's being included for all 2018 F-150s. This means no idling in the city, which really hurts efficiency.
Electric Power
While the idea of a diesel F-150 is making some people thump their chests, not everyone is in love with the hybrid powertrain plan. After all, too many enthusiasts still associate hybrids with the Toyota Prius.
This comes after much controversy surrounding the switch to aluminum body panels. Some people cling to tradition and are suspicious of change. Many of these people buy trucks.
The big thing Ford will need to push is monstrous capability. If it can show the hybrid powertrain boosts towing and payload capacity big time, people will forget the stereotypes. That's been true with the EcoBoost engines. Already, Ford's been hinting at playing this up.
Another angle Ford will be taking is showing other uses for the hybrid battery. Owners will be able to plug into it, presumably through a three-prong outlet, and power everything from circular saws to air compressors. Hybrid F-150s will be like mobile generators, which is perfect for people who're at remote job sites. Again, appealing to the utilitarian features will help sell this upgrade.
We don't know if this hybrid powertrain will be a plug-in or not. It likely will be, but it's not been confirmed. In fact, we don't know too much about range, capacity or other features. Ford's still working on developing it, with a launch deadline of 2020.
Electrified Pony
It seems some people also aren't enthused about a hybrid Mustang. This pony car has been a bastion for traditionalists, only recently getting an independent rear suspension. Then Ford starts pushing revolutionary tech, like an EcoBoost engine and now a hybrid.
If you stop and think about it, again this hybrid powertrain could be huge. Depending on how it's engineered, you might be able to use the battery and electric motor to boost performance, at least temporarily.
That would be great for drag races, the Mustang's bread and butter. It's also ideal for short runs, like on the Porsche 918 Spyder.
The Mustang is all about performance, and making it accessible. Why not offer the next generation in performance by adding electric? Again, it's not like Ford's some big visionary by doing this. Instead, the company is bringing to the masses something that's been a plaything for the rich only.
Ford has said the Mustang Hybrid will kick out numbers like the 5.0-liter V-8, plus better low-end torque. Again, this could make the little pony the perfect track toy, and that's a smart move.
Technology Leader?
Of course, Ford's pushing these new revelations as evidence it's a technology leader. Is that really the case, considering Toyota and others have championed hybrids for years now? Ford's even following FCA's lead with offering a light-duty full-size truck with a diesel engine.
What this move will do is help nurse drivers off of gasoline faster. If the F-150 Hybrid and Mustang Hybrid are plug-ins, owners will find they can get around for a while on pure electricity. This will lower the demand for gas more than all the Prius models on the road combined.
From here, who know what other electrification plans Ford might have. It could include a hybrid Raptor or Super Duty models in the future.