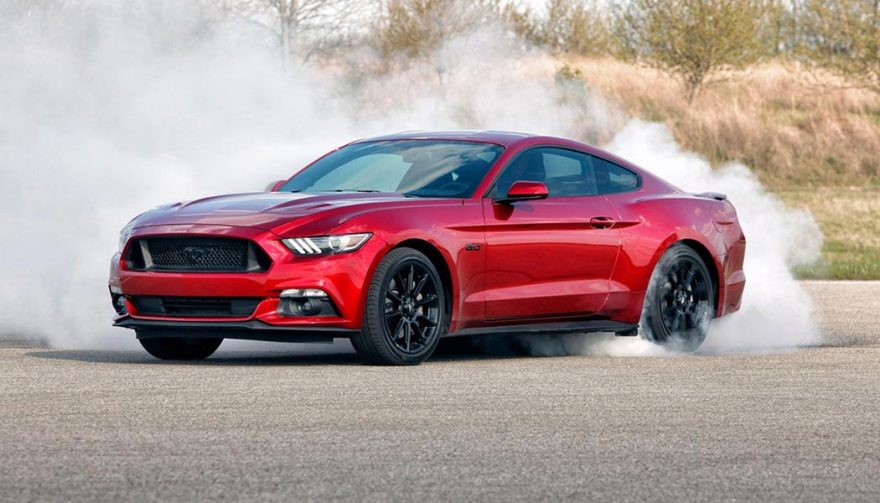 A 10-speed tranny in the 2018 Ford Mustang would give the car greater fuel economy
Ford Mustang Gets a 10-Speed Transmission
That's right, the iconic Ford Mustang will be getting a 10-speed automatic transmission for the 2018 model year. It's the same transmission Ford is using in their class-leading F-150 pickup trucks, and it's a dandy.
It came as a bit of a shock to the dealer employee who noticed the result on a random click. A screenshot was taken that has spread across the internet as proof.
Why is it a big deal, you ask? It was just a few short years ago that four-speed automatic transmissions were the norm. That increased to five and now six-speed automatic gearboxes in the 2017 Ford Mustang. Increasing the number of gears decreases the amount of torque needed to accelerate and allows for more than one overdrive gear. That also means lower RPMs at highway speed, thus less fuel consumption.
The transmission is known as 10R80. It stands to reason that it's truly a 10-speed option since the six-speed transmission currently in use is known as the 6R80. It's not a big leap.
The 2018 Ford Mustang isn't the first pony car to get a 10-speed tranny. The Camaro has been openly tested using the newest automatic gearbox with good success.
Increased numbers of gears that reduce operating RPMs help manufacturers achieve the increasingly strict emissions standards. That means better fuel efficiency as well, another benchmark that regulating bodies are clamping down on.