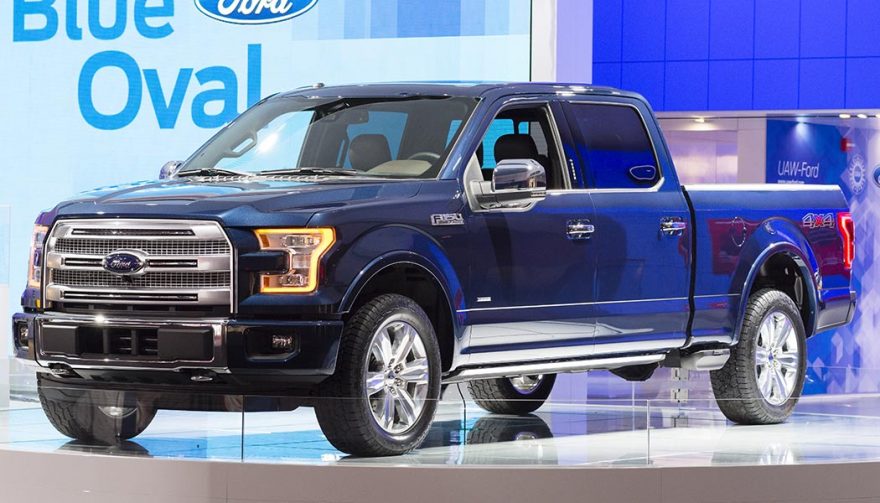 Ford is entering the fuel efficiency race with a diesel engine offering of their own in their immensely popular F-150 lineup.
Ford Steps Up Half-Ton Fuel Efficiency With Diesel Engine
Ford is entering the fuel efficiency race with a diesel engine offering of their own in their immensely popular F-150 lineup. With the Ram 1500 EcoDiesel currently holding the title of the most fuel-efficient pickup truck, Ford is looking to cement their position as the number one truck manufacturer in North America.
By all appearances, Ford has equipped test vehicles with a 3.0-liter diesel engine in Ford F150 trucks that have been spotted around their product development facility in Dearborn, MI. It is reported that the diesel-powered engine under development and testing will be paired with a 10-speed automatic transmission, also under development with another major auto manufacturer, General Motors. Both will use the 10-speed automatic transmissions to advance fuel efficiency in their respective models.
An Efficiency Trend
Ford's fuel efficiency trend has been already demonstrated with their recent announcement that Ford F-150's equipped with an EcoBoost engine for the model year 2017 will have auto stop-start technology. It aims to save 17 percent fuel consumption in city driving conditions.
The diesel engine Ford will use in their F150 pickup trucks has not been confirmed by anyone at Ford, instead spokesman Mike Levine declined to comment on their future products. Likely, the diesel engine will be a 3.0-liter twin-turbo V-6 made in the Dagenham, England plant. The original development of a V-6 diesel engine was part of a deal struck with Peugeot, an engine that has been used in several models of Peugeot vehicles, Jaguars, Land Rover SUV's and even a Ford off-road vehicle built in Australia, the Ford Territory.
You May Also Enjoy:
The Ford F-150 Finally Goes Diesel, But How Does It Stack Up?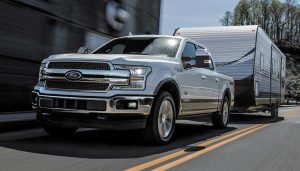 The Competition
As equipped in a Land Rover Sport, the 3.0-liter diesel has 254 horsepower and 440 lb-ft of torque. With an eight-speed transmission, it achieves 22 mpg city and 29 mpg highway. The Ram 1500 EcoDiesel gets 29 mpg highway, which is the magic number to beat. The logical step to a 10-speed transmission should bump the F-150 pickup truck with a diesel engine above 29 mpg and take the crown from Dodge.
The real test isn't just in the fuel efficiency race but in the number of vehicles they can put on the road. Analyst Dave Sullivan of consulting firm AutoPacific estimates Ford could sell upwards of 45,000 diesel-powered F150's per year.
Though the Ford F150 has been the top-selling truck in the U.S. for 34 years, diesel technology bolsters and enhances their position of embracing tech and efficiency for the coming years.