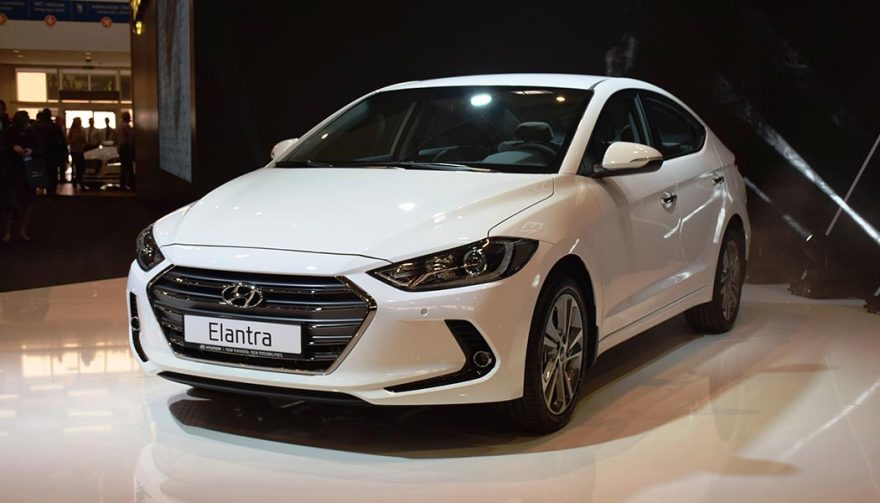 The new 2017 Hyundai Elantra Sport delivers a mean appearance with a growling grille.
Revitalized 2017 Hyundai Elantra Sport Not Just New – It's Better
Watch out Honda Civic SI, the Koreans just entered the game. The all-new 2017 Hyundai Elantra Sport has just been unveiled, and it's bound to level the sport compact playing field just a little.
Immediately, the Elantra Sport takes on a mean appearance. The grille is nothing like the ordinary Elantra, but growls at you with an intimidating snarl from the wide-open front face. It makes the headlights more visible, donning an aggressive, angry stare from the front. And tucked away on the left side of the grille is the real difference – a tiny little "Turbo" badge.
Amigos, the 2017 Hyundai Elantra Sport isn't just looks! The Korean carmaker best known for their bargain prices saw fit to slap a turbo on their four-cylinder engine. This sport compact packs a punch with a turbocharged 1.6-liter inline four-cylinder that spools up 200 horsepower and 190 lb-ft of torque. Hyundai hasn't told us what the performance specs are, but we know that it should be pretty fun to drive.
The powertrain wouldn't be all that amazing without a stellar transmission choice. You'll be able to select either a 6-speed manual (yes, it's really a manual with a clutch and everything!) or a 7-speed dual-clutch transmission for incredibly crisp shifts throughout the range of gears. Only the addition of an all-wheel drive system would make things even more impressive.
Adding to the driving experience, Hyundai will be equipping the 2017 Elantra Sport with independent rear suspension. That may not seem like a big deal right now, but when it comes out, you'll see the Elantra Sport is much, much nimbler than ever before.
You May Also Enjoy:
Hyundai i30N: Korean Automaker Tries Its Hand with a Hot Hatch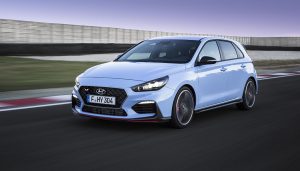 The interior rocks a few sweet items that add to the sporty feel of the Elantra Sport including a flat-bottom steering wheel, "Sport"-emblazoned seat backs, and a 7-inch screen for the infotainment system.
The 2017 Hyundai Elantra Sport is due to be released in the fourth quarter of 2016. Expect more details to be released as the date gets nearer.