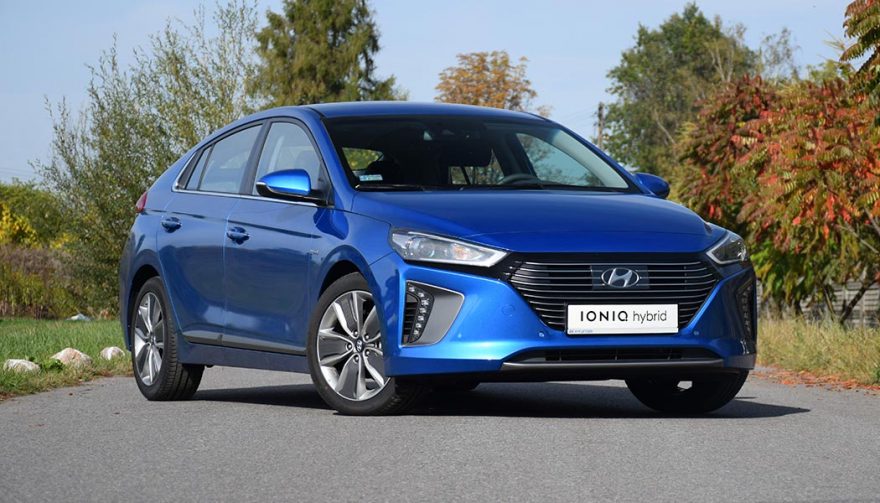 The Hyundai Ioniq will be the first to offer three variations of electric powertrains.
Hyundai Ioniq EV Spotted In The Wild
The all-new full-electric Hyundai Ioniq is nearing its release this fall. Here it is, exclusively for you, Wheel Scene readers, months ahead of schedule!
The silver Hyundai-badged sedan with Michigan manufacturer's plates was recently spotted near Hyundai's California headquarters. The car was noticeably missing its nameplates, but one glance at Hyundai USA's Ioniq website reveals its identity.
At a Glance
This is likely the full electric version. Notice how the entire front "grill" is a solid panel. It's slated for a fourth-quarter release in 2016. Two other variations will follow – the Hybrid this winter and the Plug-In Hybrid next summer.
Something Old
Other car manufacturers have been in the hybrid/electric car game for many years. It will be interesting to see how Hyundai Ioniq's technology moves the state of the art forward.
Something New
Ioniq will the first to offer three variations of electric powertrains. It will come as  an all-electric, a hybrid, and a plug-in hybrid. Hyundai has also committed to use renewable resources in these vehicles. Sugar cane comprises up to 25% of the soft-touch materials inside. Volcanic rock and powdered wood are used as ingredients in the Ioniq's plastic materials. This helps to reduce the weight of those components by up to 20%.
You May Also Enjoy:
Genesis Is First Car To Connect With Amazon's Alexa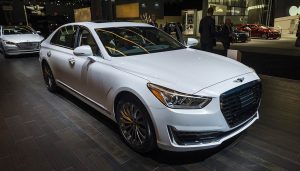 Related Search Topics (Ads)
Something Borrowed
If the Hyundai Ioniq's styling doesn't strike you as unique, you're not alone. The back end is very much like the Toyota Prius. The overall shape is somewhat Chevrolet Volt-like. Will that hurt the Ioniq's sales? Or will it pull potential Volt and Prius buyers over to the Hyundai showroom?
Something Blue
The Ioniq is equipped with the BlueLink smartphone app. The app can monitor battery levels and operate convenience features inside. Ioniq also features BlueDrive. This is Hyundai's technology for reducing automotive pollution and developing alternative zero-emissions technology.
Hyundai Ioniq Coming Soon
Expect to see the Ioniq, with nameplates attached, at Hyundai dealerships toward the end of the year.