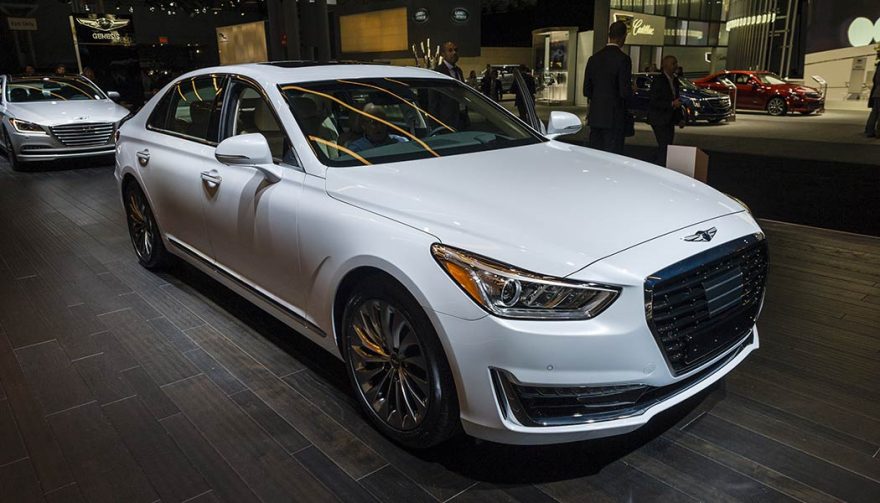 Move over Knight Rider, Genesis drivers will be able to talk to their cars.
Genesis Is First Car To Connect With Amazon's Alexa
If you've ever wanted to control your car with voice commands, the time has come. Hyundai's Genesis brand is the first to offer Amazon's Alexa service. On G80 and G90 models, owners can perform everyday functions through speech.
It's known as Genesis Connected Services (GCS). Users can take care of tasks from the comfort of home. All that's required is an Alexa device such as Amazon Tap, Amazon Echo, or Echo Dot. G90 buyers will even receive an Amazon gift card usable for an Echo purchase.
Several vehicle functions can be controlled with the device. These include Remote Start with Climate Control, Destination Search powered by Google, Remote Door Lock/Unlock, and Stolen Vehicle Recovery.
The move by Genesis drives home their intention to be known as user-friendly. Erwin Raphael is the brand's general manager in the U.S. market. He said, "The Amazon Alexa skill for Genesis demonstrates our progressive commitment to technology that is intuitive and customer-focused. It aligns with our belief that time and convenience are the ultimate luxuries."
Simple and Intuitive Use
GCS setup is easy. The Alexa app is available for iOS, Android, and Fire. Car owners simply download the app to their smartphone. After enabling the Genesis skill, they link their GCS account with their Alexa app.
Although it's voice controlled, security is not an issue. Commands are performed once a Personal Identification Number (PIN) is given. Alexa asks for the Connected Services PIN for each command.
You May Also Enjoy:
Genesis G90: New Gunfighter In The Luxury Corral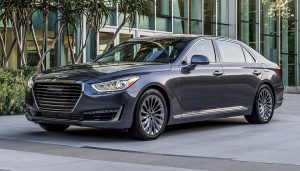 Once that the Genesis skill through Alexa is active, GCS can be controlled in several ways. It can be activated through a button on the mirror or center stack. Alternatively, users can operate Connected Services online or through the phone app.
GCS Free On Genesis For Three Years
G80 and G90 owners will receive GCS free for three years. After that, three levels of GCS subscription are available. The services are offered as a Connected Care package, a Remote package, and a Guidance package.