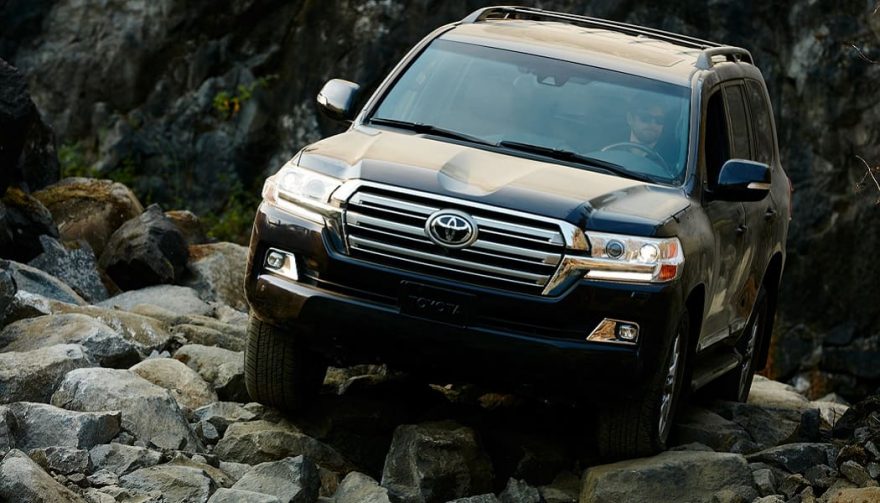 Drivers and cars are safer with new off-road technology.
New Off-Road Technology Makes It Easier On The Trail
Some people may not be aware how new off-road technology is changing how drivers take to the trails. Technological influence is easy to spot in other automobiles. We have electric vehicles that can recharge in half an hour, many SUVs come with full entertainment systems. Radar sensors tell you if another car is nearby, even if it's completely hidden from view.
New Off-road Technology from Front to Back
And when it comes to off-roading, things are changing. From the front lights to the 360-dgreecamera angles, new off-road technology is found throughout cars and SUVs. While plenty of enthusiasts favor the old school ways of doing things, over time that's changing.
LED Lights
Even Wranglers are coming out with LED headlights, as well as taillights and foglights as part of the standard or optional equipment.
LEDs aren't necessarily brighter, despite what most people think. Where they're superior is durability, longevity and light disbursement.
Hill Descent Control
Going down steep hills can be tricky in a city. You can quickly pick up way too much speed. When off-roading, the same thing is true, plus you need to watch for rocks or holes, which could put you in serious danger.
The beauty of hill descent control is it automatically keeps the vehicle from picking up too much speed. Drivers can then concentrate on other things. Not all technology increases distractions!
It's also worth noting that hill start assist is useful when off-roading. You don't risk rolling backward when starting. If you have a drop-off right behind you, rolling back even a little could have serious consequences.
Terrain Management Systems
Most modern off-roaders come with a terrain management system, even if it's called something else. Basically, you press a button or turn a dial to select a certain type of driving surface, such as sand or snow. The tech automatically changes how different systems like the transmission, differentials and suspension perform.
You May Also Enjoy:
Ford, Land Rover Want to Put Autonomous Tech on Trails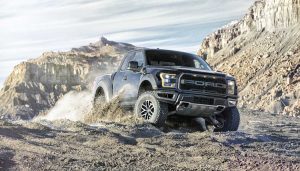 Related Search Topics (Ads)
With older off-road vehicles, you have to drastically change your driving style when encountering different surfaces. You might also need to make some adjustments to the mechanical setup before continuing, like letting the air out of the tires. This technology is about letting you go through pretty much anywhere with less effort.
There's a danger that comes with this power. Some inexperienced off-roaders might think the system takes care of everything. They could get into trouble in a hurry as a result. Of course, just look up videos of people stuck on the beach at high tide, and you'll see this has always been a problem.
Crawl Control
The best way to describe this tech is that it's like off-road cruise control. Drivers press a button, and the vehicle automatically goes at a slow and steady pace.
This is great when you need to get through a particularly technical part of a trail. Being able to eliminate yet another thing you would otherwise need to watch is a huge blessing.
Electric Power Steering
While electric steering usually doesn't feel "real," it has a big benefit off-roading. There's a danger that if you hit a hole or bump on the trail hard, the steering wheel can jerk suddenly. Hooking your thumbs on the wheel can lead to a painful injury, maybe even breaking your thumbs. That risk is eliminated with electric power steering.
Variable gear-ratio steering boosts maneuverability. The steering is more sensitive at lower speeds. It's perfect for when you're trying to navigate through particularly difficult terrain.
Gadgets Galore
You can slap all kinds of new off-road technology on your ride, especially if it's a Jeep. There are entire online stores dedicated to helping you gear up for all kinds of expeditions in virtually any condition. While collapsible shovels and adjustable air suspensions are great, there's a lot more.
Take, for example, the Warn Zeon 10-S Platinum winch. Sure, it can pull up to 10,000 pounds of weight, and that's impressive. What's really interesting is how the winch is 20 percent faster than other models and comes with a wireless remote.
Not all modern gadgets are just aftermarket add-ons. For example, all new Toyota Tacomas come with a GoPro camera mount on the inside of the windshield. It makes recording your trail adventures easier. I'm sure bikers are jealous, they have to find a good GoPro motorcycle helmet mount.
Plenty of Cameras
Just like other vehicles, many off-roaders come equipped with cameras. Some might only have one for backing up. Others have enough to make a film crew envious.
One example is the new Ford Raptor. It has a 360-degree camera system. When on the trail, you can use this setup to squeeze in between two large boulders without scratching the paint. It's basically like an electronic spotter, just in case you don't have a human one, or they're not very good (it happens).
Lexus Innovation
It used to be that the Toyota Land Cruiser and Lexus LX were pretty much the same vehicle. Lexus got wise and started offering some nice innovations, making its SUV worth the extra cash.
When it comes to off-roading, you get a pretty nice and useful bonus with the LX: turn assist. It's actually a pretty simple tech – extra brake force is applied to the inside rear wheel when making a turn. The result is you turn a far tighter circle, making turns the Land Cruiser can't. I know which SUV I'd rather take on scary mountain switchbacks.
And There's More To Come
If you think what we have for new off-road technology is impressive now, the future will be even more amazing. For example, Land Rover is working on an "invisible" hood. A video feed is displayed on the windshield, showing the part of the trail that's obscured by the hood. With this tech, drivers can spot obstacles ahead better.
Some purists might think new gadgets only get in the way. I guess we could go back to off-roading using burros.