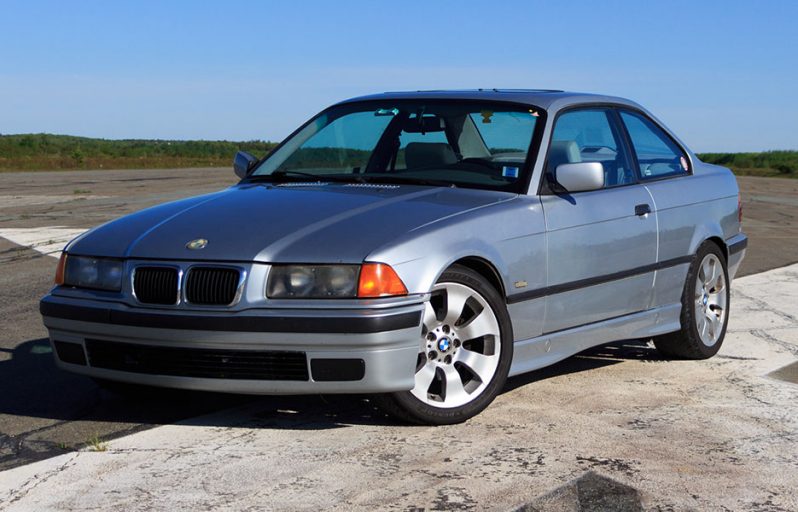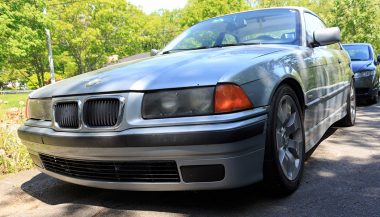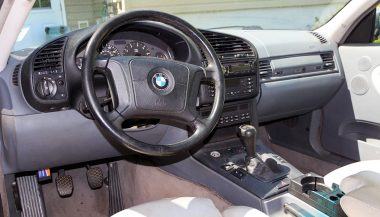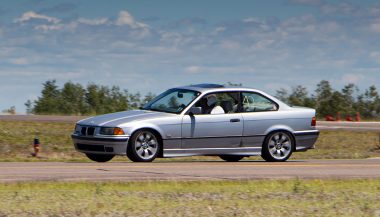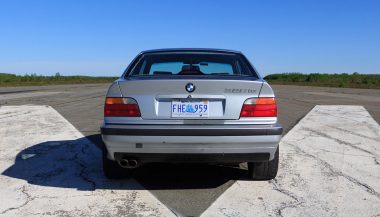 How Did You Acquire This Vehicle?
I bought this car because I needed something a little more suited to autocrossing. Plus no matter how good it was in a parking lot, my Civic hybrid's poor CVT was never going to survive a track day. I was looking for something that would be better suited to track events, but would still be comfortable on weekend drives. I wanted rear-drive and good parts availability. And I wanted it to be cheap, and rust free. Two things that don't really co-exist in my part of Canada. I made every mistake in the book. I overpaid, I didn't check to make sure it was a clean title, and – this is the big one – I didn't make sure my wife liked it. But it was mine! A rebuilt title, completely blown shocks and trailing arm bushings that clanged off their brackets. Oh, and wire nuts. So many wire nuts. It didn't matter, it was mine.
What Modifications Have You Done or Are Planning to Do?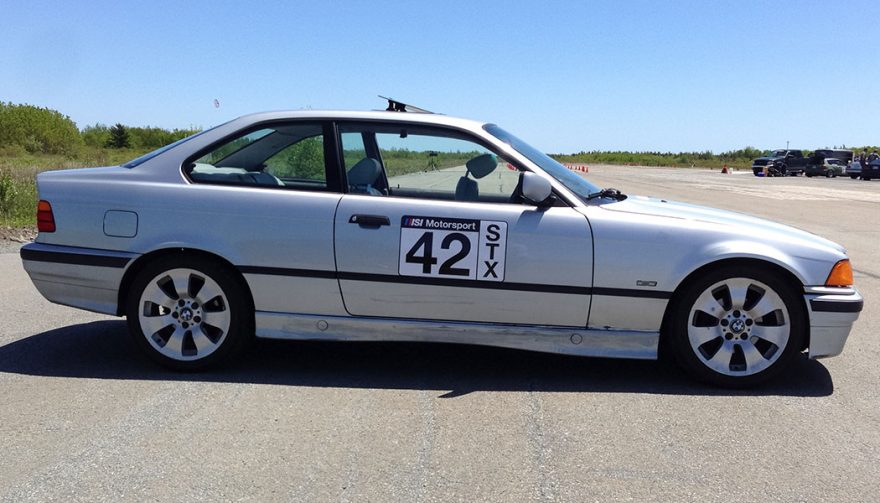 This car needed a rebuild. But if you are careful, BMW parts are actually pretty cheap. Step one was to get rid of the ugly hood pins. BMW's get corrosion in the cable, then the latch sticks and breaks. The quote from the dealer showed $800 to fix it, so the previous owner got out the drill and hood pins. I found a matching hood for cheap, along with a new latch. Took me less than an hour and less than $100. Then the suspension. It needed new bushings, so I replaced them. All of them. Control arms, trailing arms, even the subframes. A mix of poly and OEM based on the recommendations of my friends and my shop. To fix those blown shocks, I upgraded to Bilstein HD dampers. But the factory springs were way too soft, and the dampers were too stiff. That meant Ground Control coil overs with 450 lb front and 550 lb rear springs, controlled by Koni dampers. Much better. But even 245-width Dunlop ZII tires would light up the inside tire through the BMW's open rear diff. Some friends helped me find a limited slip diff, and now oversteer is available whenever I want it. Then a five-hour drive home showed me that there was a leak around the windshield. Five hours of drip, drip, drip, right on my left knee. Take a look at the VIN plate, and it's underwater. It was time for a new windshield. Fixed the leak, and quieted down the interior. Next to go on are Hawk HP+ brake pads. After that, I'd like some more power. The problem with more power lies inside the SCCA rulebook. Adding power means a tougher class, which means I'll probably be keeping the engine stock for now. It really needs some lighter wheels, the BMW 17-inch wheels that are on it weigh about 30 lbs each, which ruins the ride.
Evan's Showcase
The one mod I'd like most for this car is a completely new interior. 20-year-old BMW plastics didn't exactly age well. This car is a symphony of creaks, groans and clunks coming from nearly every panel. Maybe just a better stereo instead? Oh wait. I mean LS swap. That's what I'm supposed to say, right? Everything needs an LS swap.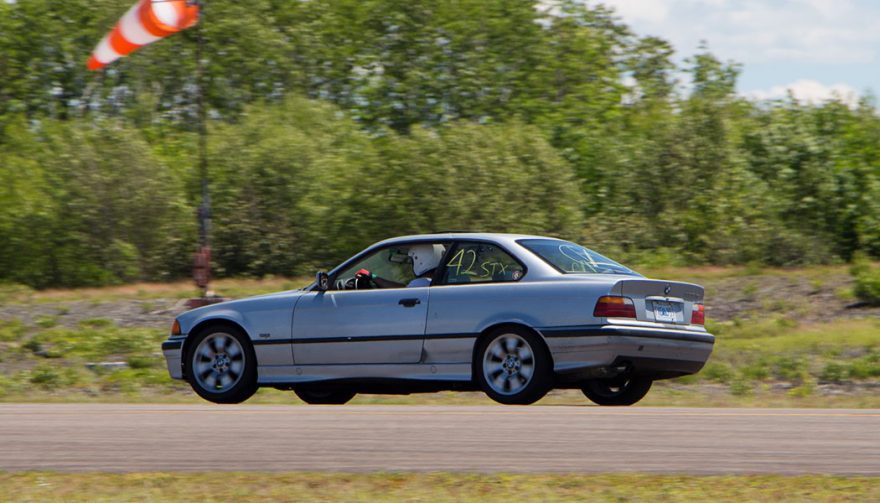 Who cares that the kit is five times what I paid for the car. As it sits, my 328iS is a nice balance of weekend back-road corner carver, autocross competitor, and lapping day enjoyment. Sure stiffer would be faster on track, but it would be miserable on the street. Since a "local" autocross event can be 200 miles away, stiffer would not be better.
About Evan W.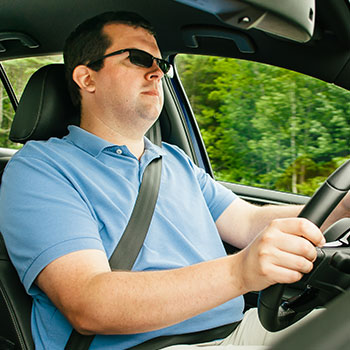 Evan Williams grew up in a series of small towns. That meant that the only time he saw cool cars was in magazines. But he never stopped looking for them and never stopped loving them. Evan went to school for mechanical engineering but always loved writing. After half a decade working as an engineering technologist, he was lucky enough to be able to make writing about cars his job. Despite driving for nearly 20 years, and owning a car for nearly all of that time. Evan has only owned four cars. The first was a 1988 Chevrolet Celebrity with sub-woofers in the third seat footwell and neon trim on the dash. It was 1999, and he regrets nothing. On top of a 328is, Evan's daily driver is a Civic hybrid. That car has just under 200,000 miles and survived three years of autocross. Evan is a freelance automotive journalist based in Halifax, Nova Scotia, where he has spent the last 14 years enjoying the ocean and the amazing driving roads that twist around it.
Tell us your Story