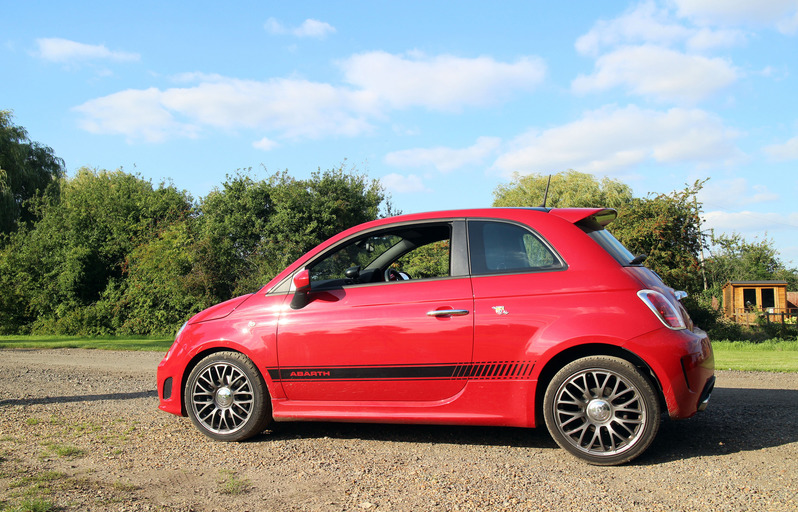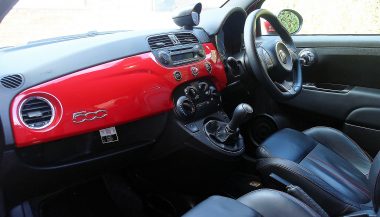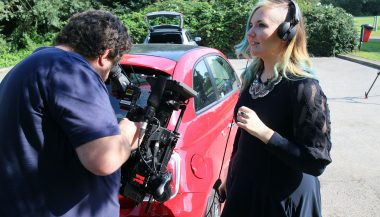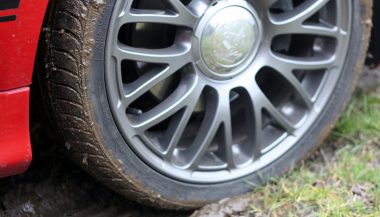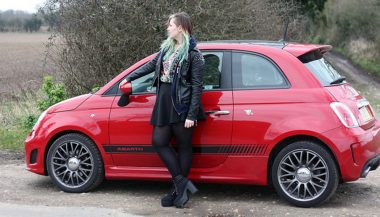 How Did You Acquire This Vehicle?
A few years ago I visited the Autosport Show and fell in love with a small, noisy hot hatch. After a few test drives and a bit of haggling with the dealership back home, I was to be the owner of my very own Abarth 500. Falling in love with this car was the start of a love affair with hot hatches and it's been my trusty companion ever since. I've had this little car for just over two years now and it brings me such joy from the way it looks on my drive through to how it performs going round a roundabout. Not only is this a fun car that is perfectly suited to the country lanes of Norfolk, where I live in the UK, but never has a car suited me more than this. It's got the cuteness of a standard Fiat 500 but this rough and ready streak that manifests itself in a low rumble, a few stickers and big anthracite alloys.
What Modifications Have You Done or Are Planning to Do?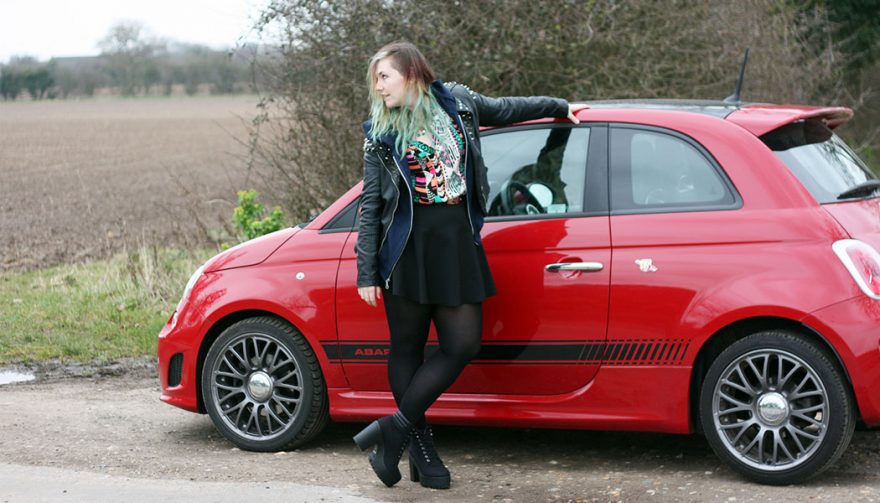 I toyed with the idea of making modifications to this car but I don't think I will, save maybe for some aesthetic tweaks. All I've done so far is colour the alloys in anthracite from chrome. I considered a cold air intake for noise reasons and perhaps a performance air filter but as I've become more maintenance savvy, I realise these things are pretty unnecessary on such a modern car. A remap is still on the cards but it's not a priority. I could use the extra horsepower, though, as the UK version of the Abarth 500 is just 135bhp. It's a little pocket rocket but I think of all the fun I could have at 160bhp. For now, I'm going to leave my car pure to maintain that trademark growl and pop, I don't need any fancy wooshes. Instead I'm going to get myself some kind of silly classic hot hatch and mod that instead. There's no better way to learn! If it's not a classic hot hatch gracing my driveway it'll be a modders-favourite such as a BMW E36 (compact!) or something slick and pretty like a Porsche 924. For now, the Abarth and I will roll along to car shows and admire other people's work.
Jess' Showcase
The 135bhp 1.4 turbocharged engine is one of the best out there. Sure, the Abarth isn't as powerful as a Fiesta ST or as technologically advanced as the VW Golf GTI but it's got bags of character and offers a raw driving experience that I struggle to find with other hot hatches – and, being a motoring journalist, I've driven pretty much everything the UK market has to offer in this category. I made the right choice.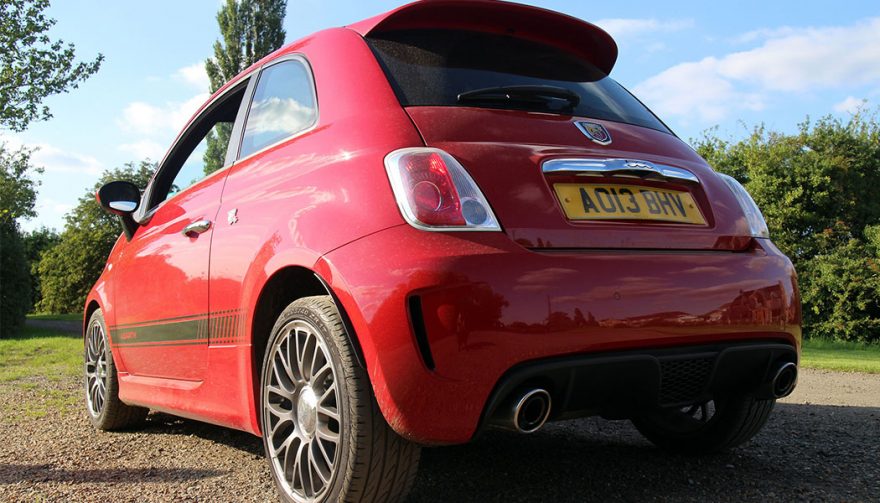 The Abarth features regularly in my personal and professional life. I can often be found charging up and down the North Norfolk coast disturbing the otherwise peaceful atmosphere (not sorry) and the little red rocket is becoming somewhat of a calling card for people to recognise me by. The Abarth – lovingly called Harvey for very geeky reasons I won't go into here – accompanies me to race tracks and events around the UK and is my preferred mode of transport for getting pretty much anywhere. There is a downside to this jolly little beast, with such rigid sports suspension… it's so uncomfortable to drive. It's easy to forget about this though, when you come off the motorway, bones aching, and onto a windy b-road. This is where the Abarth shines. Perhaps I've peaked too soon, I feel like I own my dream car and while I'm not ignoring the eventual need for a muscle car or classic Porsche in my life, I'll never be able to step away from FWD hot hatch fun.
About Jess S.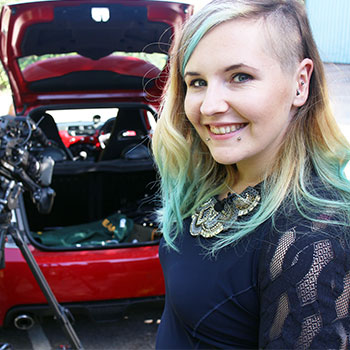 I am a motoring journalist specialising in road trips. I've been on everything from a 2500-mile electric UK drive, through to V8-soundtracked American adventure. As well as being a traveller and writer, I also work within motorsport coaching racing drivers to pick up more sponsorship and realise their dreams – find out more at www.racingmentor.com. If you're interested in hearing about my adventures, give me a follow on Twitter: @jetlbomb. Or you can see my varied portfolio of work (which includes fashion and business topics, just to mix it up a bit) over at www.jessshanahan.com. Oh, I'm also Wheelscene's video contributor, so you'll probably be seeing a lot of me over on YouTube. Car history: 1994 Fiat Punto, 1999 Daewoo Lanos (with epic self-installed sound system that drained the battery as soon as you switched it on if the engine wasn't running), 2003 Fiat Punto (I have a type…), 2013 Abarth 500. Best car ever driven: 2017 Corvette Stingray with the Z51 track upgrade.
Tell us your Story