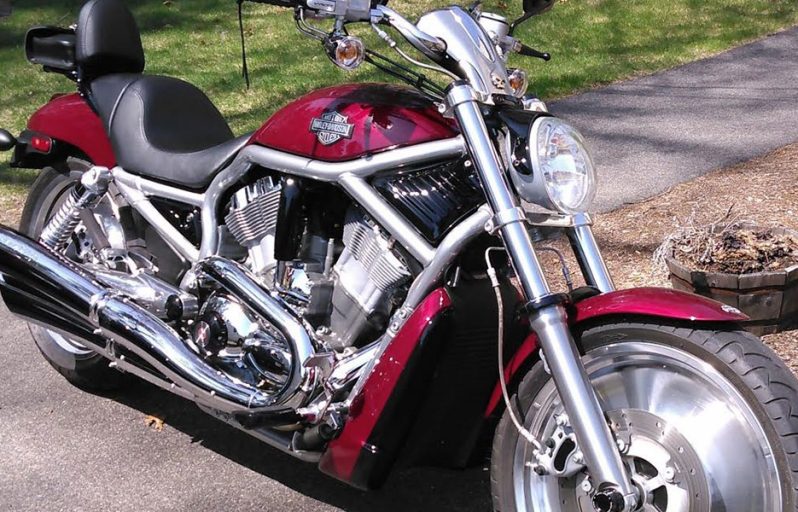 How Did You Acquire This Motorcycle?
Look! Up in the sky! It's a bird. It's a plane… When I was 13 my father bought me a single-speed mini-bike. Basic tubular frame, ironing board seat, 3.5 HP Briggs & Stratton motor, and I rode the heck out of it while he rode a 1971 Yamaha 350 R5B. Two years later, after working in the school kitchen as a dishwasher and delivering afternoon newspapers for the Quincy Patriot Ledger, I would buy that bike from him. I got my motorcycle permit the day I turned 16 and I rode that two-stroker everywhere! To school, to work, and all around town. There were three of us who had bikes at 16 (1972) and we rode together.
My next bike was a Yamaha 650 XS-2. I loved that bike so much I went on to own two more of them, all different years. The last one sat for a long time after I bought my first house and opened my plumbing business. I let it go for next to nothing because I had little time or space for it. When our three kids were grown some 20 years later, I decided to get back on two wheels and I bought a 2004 Kawasaki Ninja 500R. It reminded me of the R5B in that it was quick, agile and had a great cruising speed to boot. It was carbureted, liquid-cooled and essentially bullet-proof. I had a lot of fun on it, especially in the twisties.
When I decided to get a cruiser I put together a list of wants: fuel injection, liquid cooling, solid wheels, radial tires, shaft drive, and at least 750cc's… I bought a new 2009 Suzuki Boulevard M50 (805 cc's) off Bettencourt's showroom floor in late November. It fit the bill. It stayed in their storage container much to the dealership's chagrin, until I finished building my bike shed in May. The M50 was a very comfortable bike, but it lacked performance. I installed a free-flowing intake, more open exhaust, and a fuel management system. It was much improved, but when I rode with my friends who had Harleys I was always playing catch-up because the bike couldn't keep- up. It was a great cruiser, but I needed more performance…
Even out on the highway it performs really well. For all the negative talk the metric cruiser types put out, I agree, it does idle like a paint shaker, but once in gear and rolling, its rubber mounted, fuel-injected, air-cooled motor runs smoother than the counter-balanced, fuel-injected, liquid-cooled v-twin in the '09 M50 Boulevard. The Sportster is a legitimate "hot rod" and customizing it is lots of fun with seemingly endless amounts of aftermarket parts available to personalize it… So, why wasn't I content? I think it's the nature of the beast, to "want what the heart wants". In this case I was always searching on-line for interesting motorcycles, and there are a lot of them. Perhaps I was totally satisfied with the Sportster and I needed a new project?
One bike that always caught my eye was the Harley-Davidson V-Rod. Now here was a bike that had been designed in part by Porsche (Revolution Engine), was liquid-cooled, employed overhead cams, hydroformed frame members, and had very little in common with its air-cooled counterparts in the Harley line. In fact, most dyed-in-the-wool Harley types had nothing but disdain for the V-Rod. It didn't sound or look like a Harley. For a while, it supplanted the Sportster as the red-headed step child. But, no one could deny its performance. It was in a category all its own. The early models were 1130cc and put out 115 ponies. Newer ones have been increased to 1250cc's/125, but the popularity of the older ones is still strong. Besides, the early ones went for $17,000+ and used, with low mileage, can be had for as little as 7-$9,000 depending on mileage and condition.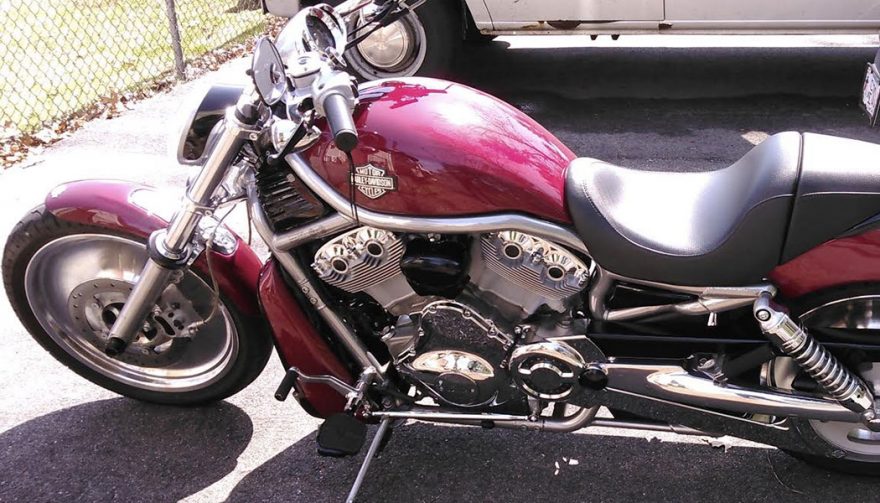 It does seem a lot of the earlier ones, because of price, were purchased by those new to motorcycling and wanting a trophy bike. There are a lot out the there with extremely low mileage. I searched for two years looking for "a deal I could not refuse"… Last June I found a 2004 with low miles that had been traded in at a Honda dealer for a new Gold Wing. The online pics looked great and I emailed the dealership to find out how negotiable the price was. The salesman replied "In June? Not very. It's bike season and the V-Rod is already priced well below market value." He was right, but I had a great bike already and I was looking for "a deal I could not refuse". The nice thing about that is it's easy to walk away, and I did.
Flash forward to October- I was getting bored and so I started searching again. I went back to the link at the Honda dealer and there it was, still available. I sent another email asking the salesman what his October price was and he dropped it a grand. Now that was a deal I may not be able to refuse… I drove 45 minutes to look at it. It was everything and more than the online pictures and description represented. The motor sounded great. I circled the bike, and circled it again. I wanted a reason to walk away and not look back… Couldn't find one. So I shook the salesman's hand knowing the price was right and the bike was too, and I told him I'd have to think about it… Half way home I knew I wanted it, no I needed it!
I'd been stalking a V-Rod for a couple years and now it was time to make a decision. I called him back, told him I wanted it, gave him a $100 deposit over the phone and went looking for financing. Long story short, "it's better to beg for forgiveness than ask for permission". I installed the gas log the wife wanted, completing it just hours before I rolled the V-Rod into my shed next to the Sporty. She may have been initially pissed (she was!), but she understands the man she married all too well and I am certain I haven't heard the end of it…
What Modifications Have You Done or Are Planning to Do?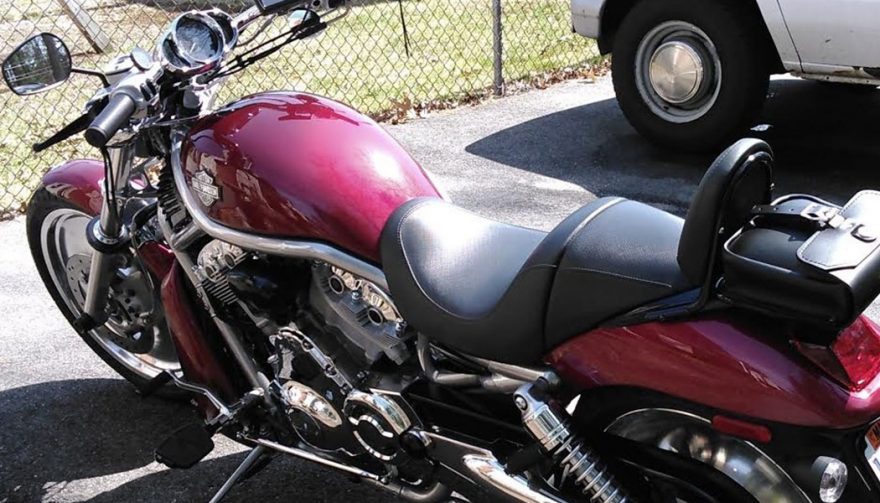 Screamin' Eagle Slip-ons K&N Filter PowerVision Tuner Avon/Bridgestone Tires H-D Mini Floorboards EBC Rotors Lyndall Pads Progressive Springs/Gloss Black Fork Lowers SuperBrace Mix of Chrome & Powder Coat Parts looks great with the Lava Red Sunglo paint
Vins's Showcase
I like to keep the parts Harley-Davidson as much as possible. I don't want to change the bike's identity. I don't want any one part to jump out at you. I'd rather you look and you see the whole bike… When I was a kid Sportsters and Vettes were high on my list of must-haves. Since I only had a shed and no garage, I went looking for a 1200 Sportster. I found a 2008 on eBay, located in North Carolina. It had low miles, the limited Candy Red Sunglo paint I wanted, and so I negotiated a deal and hired a shipping company to deliver it. I do not recommend buying a motorcycle on eBay! I purchased both the Ninja and the Sportster that way and they were both misrepresented and had to be renegotiated (not for the faint of heart).
The Sportster seemed to be the answer to all my motorcycling needs. After some customizing, which included many performance upgrades: intake, exhaust, fuel management, suspension, and braking system, I was very pleased with the bike. Sure, I heard it from my big twin buddies- "Skirtster!", but I knew it was just in fun. The Sportster is like an incorrigible youth. From a standing start it wants to do as it pleases. At times I feel like a pet owner trying to control a muscular dog. You have to tug on the leash hard and have a firm grip. It has some real snap to it and from stop light to stop light it's a stud!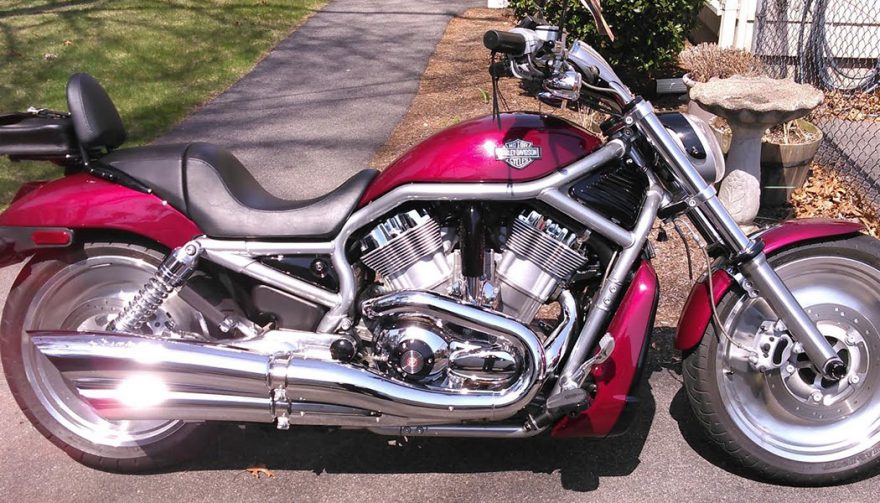 So what do I think of my 2004 V-Rod VRSCA (V-Twin Racing Street Custom with Anodized Frame)? I love it! Down low, under 4,000 RPM, it's Clarke Kent. But, rip some throttle and start to approach its redline of 9,000 RPM and it busts out of the phone booth and becomes Superman! It accelerates like a futuristic commuter train and that explains the shape of the deep bucket seat- it's designed to keep you planted on the bike! From mild-mannered to "Look! Up in the sky! It's a bird. It's a plane. It's a V-Rod!" It definitely has a split personality and both serve their purpose very well. If I could only have one bike what would it be? Only one bike? I don't even want to think about it.
About Vin L.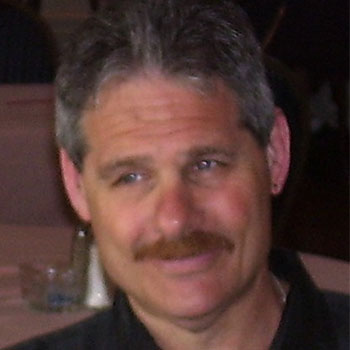 Vin Just turned 61. A Plumber and a Plumbing Instructor at a local High School. Father of three. Married to the same woman for 38 years this August. Just paid off the Mortgage!
Tell us your Story