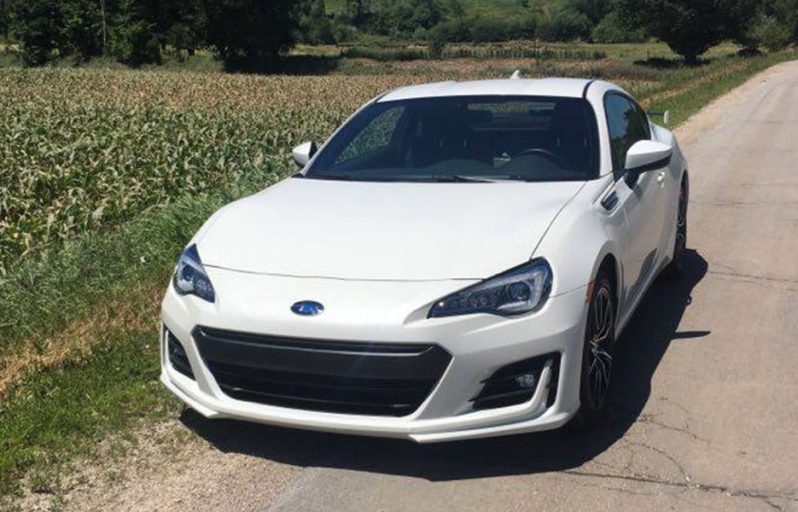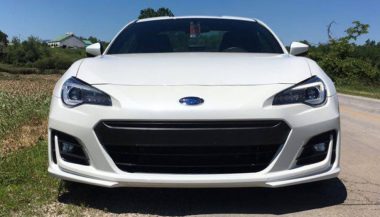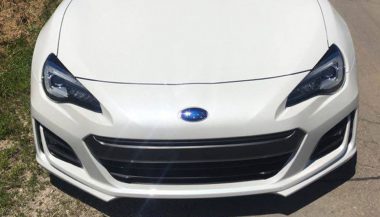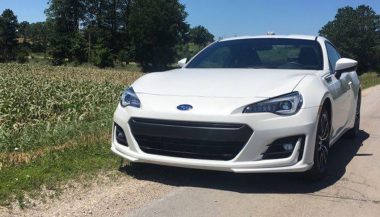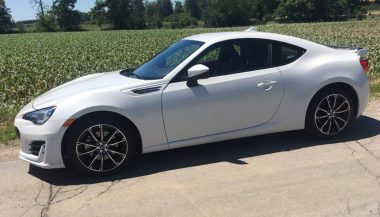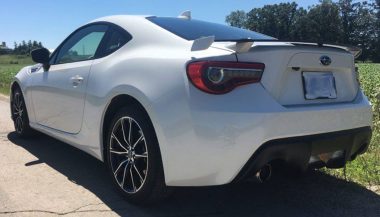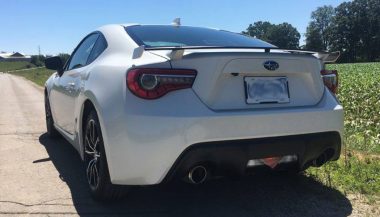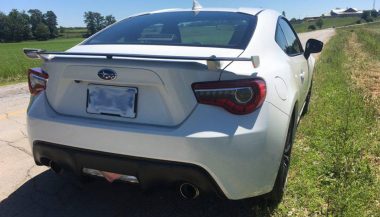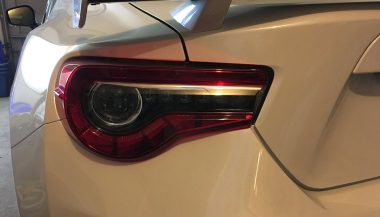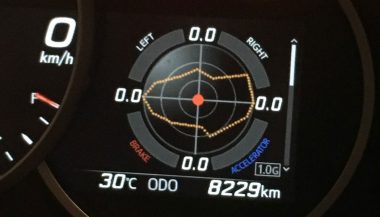 How Did You Acquire This Vehicle?
I have been searching for the perfect BRZ for a while since I was starting to get tired of my Toyota truck. I knew I wanted to go back to the Subaru's that I had become so fond of. I was drawn back to the Subaru brand because every Subaru has meticulous engineering inside and out. I wanted a vehicle with a clear focus on delivering a truly exceptional driving experience. The naturally aspirated boxer engine has a high red line and perfect balance. I finally found the perfect BRZ that I had been searching for, it was just a few hours away. It had all the right options and color combination, I had to have it. I bought it new in January 2017 with 12 km on the odometer. This was my third Subaru vehicle in the past four years. Needless to say I cannot resist a Subaru I love their rugged capability even on the BRZ. I constantly turn heads with my driving prowess and immaculately detailed car.
Being my third Subaru I'll give brief synopsis of my past Subaru's:
2014 Sport-Tech BRZ Dark Grey Metallic
2015 Sport-Tech Limited WRX STi Dark Grey Metallic
And now my current Subaru: 2017 Sport-Tech BRZ Crystal White Pearl
I am so happy to be back in a Subaru again. This car has not only met my expectations but exceeded them. Therefor this car is treated with the utmost care and respect, meticulous detailing is a weekly occurrence for me.
What Modifications Have You Done or Are Planning to Do?
My car is stock. I did not want to change any of the internals, however I opted to add a few accents like the Takada Drift III Race Harnesses, and carbon fibre seat belt stoppers. I have spent a lot of time and money into the cleanliness of my car. I have many waxes, polishes and interior detailing supplies. I use a gas powered pressure washer and installed an attachment to spray foamy soap all over my car. It does a really good job at getting road debris and bugs off my car.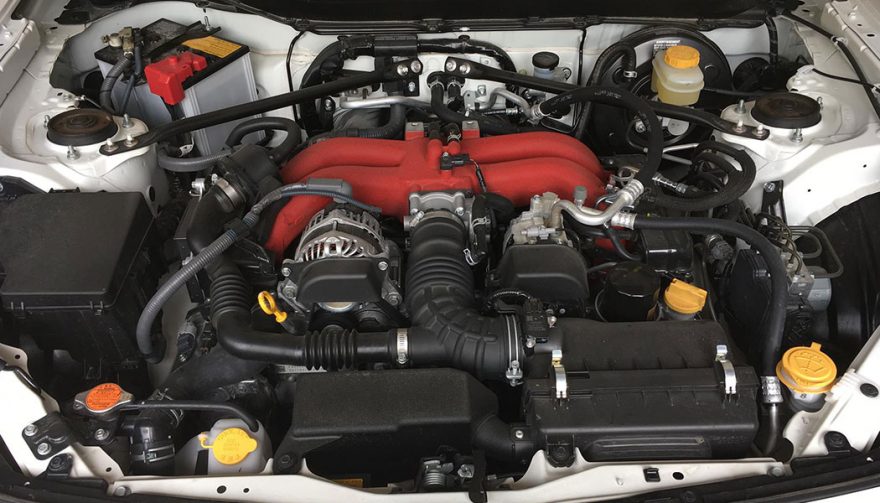 If I were to modify my car long term I would want to buy:
Wider rims preferably 17×9.
An upgraded suspension system such as the RCE Tarmac III.
Cusco Rear Lateral Control Arms
Cusco Front Tower Strut Bar
Cusco Adjustable Rear Trailing Rod
Cusco Front + Rear Sway bar upgrade
Cusco Adjustable Rear Lateral Links
Raceseng CASCAM Plates Front
Raceseng Shock Top Rear Upper Mount
The ultimate goal if modifying the car would be to make it a track only Porsche "killer". Already the car is under 2800lbs, so I would just need to add the proper safety and power upgrades and this could be a serious race car for under one hundred thousand dollars.
If money were not an object I would also:
Delete my air conditioner
Add Recaro Sportster CS JDM Subaru seats.
Upgrade the spoiler to the carbon fibre STi trim.
Strip the rear seats and add a roll cage from Cusco.
Add a AEM Water / Methanol Injection Kit
Cosworth Stage 2 performance package
Brembo Grand Turismo 2 piston Rear Big Brake Nickel Plated Slotted Rotors
Brembo Grand Turismo 4 piston Front Big Brake Nickel Plated Slotted Rotors
Michael's Showcase
I traded my WRX STi towards my BRZ because I did not need the extra power or awd and couldn't be happier. The new improvements on the 2017 model year make the three year old BRZ I had feel like a completely new car. The revised gear ratio is an immediate stand out and such an improvement over the old gear box. Moreover the refined gear box provides finer feel and continuous smooth engagement. The day to day accessible power is what brought me back the this platform and I haven't looked back.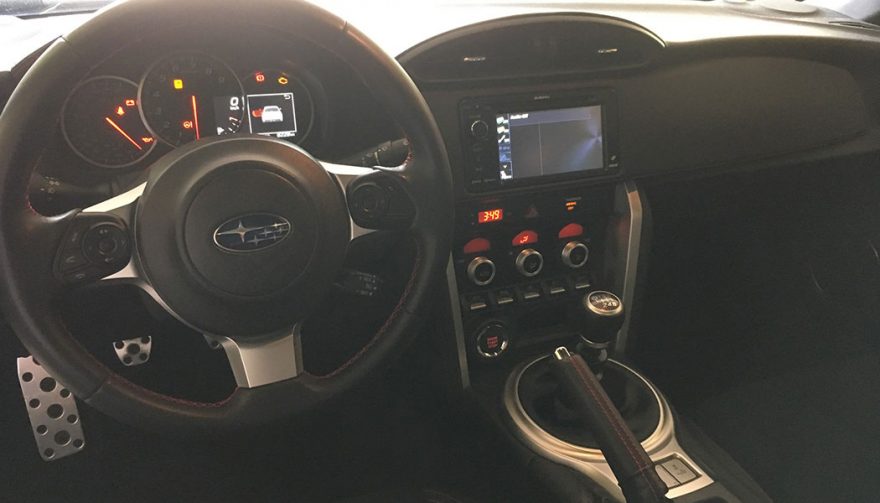 Sometimes strenuous, I always find happiness in rowing through all gears on my daily commute of 30km to and from school. It is a pleasure to drive and easily adds thrill to my otherwise calm drives. It is better to be able to use all the power than to be afraid to! This is why I like this car so much. It can be pushed to its limits and does it without hesitation. This really is one the the best true road experience cars you can get today. I think the Subaru BRZ is worth every penny. If you are a true driving enthusiast, you really need to take this car for a test drive!
About Michael L.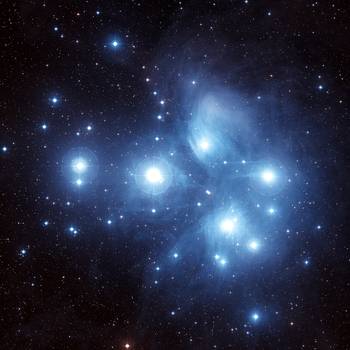 I am a student and long time car enthusiast. I have been researching cars for as long as I could access the internet. I am always interested to learn about new, rare or one off models. Subaru is a natural draw for me as they are low volume, quality cars that are not too common. I spend a lot of time meticulously detailing my car as I care about its appearance and longevity. I used to have a dirt-bike and a truck but this car gives me all the thrills I need. One day I would like to go to the racetrack with my car, and try out autocross to hone my driving skills.
Tell us your Story