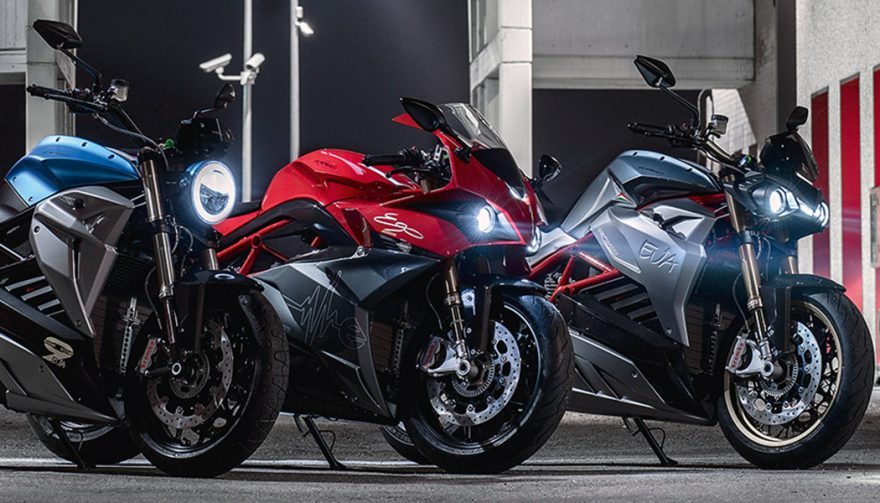 Riding one of the best electric motorcycles can give you power and performance never seen in a bike. It's like flying without leaving the ground
The Best Electric Motorcycles and Why You Should Pay Attention to EV Bikes
You knew they were coming right? With most carmakers including hybrids or EVs in their lineup, it was only a matter of time before the rumbling growl of a big ole Harley was replaced by an electric whine or no sound at all. In fact, for Harley, that "matter of time" is about 9 months away when they will be introducing their long tested, frequently displayed, LiveWire electric hog. And when the Harley with a battery hits the showrooms, it will be followed by gas free versions from Kawasaki and Polaris's Indian Motorcycles. So here's a look at some of the best electric motorcycles.
The fact is, electric motorcycles have been around for a while, are really big in Europe, and are now finding their way onto the highways and byways of the land of the free. Actually, they are finding their way onto roads mostly in urban centers that already have the fueling infrastructure for EVs. Los Angeles, San Francisco, Seattle and other West Coast cities are favorite markets for the best electric motorcycles.
While the growth of electric motorcycle companies is more than healthy (over 40% year over year) their sales are stymied by the same things that limited the sale of EVs. Range anxiety and availability of fast refuelling (or fueling of any kind).
But all of that is changing as battery technology keeps making significant advances. The Zero SR has a range of 220 miles which is short of the typical gas driven bike of 300 miles but still respectable. If you look around your neighborhood and see a lot of Teslas, then you probably have a high-speed refuelling station or two in the area. Otherwise, you'll probably want to invest in a Level Two charger for the garage to get the most out of the best electric motorcycles
Who Rides These Things Anyway?
It's hard to imagine the stereotype biker swinging his leather-clad leg over the battery case of an electric bike, adjusting his shades, and turning on his electric motor with its subtle humming sound. These bikes have no intimidation value. No growling exhaust, no bright shiny engines and no room for a biker chick passenger. Will electric motorcycles destroy the bad boy culture of bikers?
In reality,
Harley riders who can shell out $25,000 to $50,000 for a gas sucking hog are
typically professionals who only ride on weekends. The rest of the week they
are tooling around in SUVs, pickups, or maybe even minivans.
The electric biker tends to be a bit younger than the traditional motorcyclist. Most electric bikers are in their early 40s while their traditional biker counterparts average 47. And unlike the Harley rider, the electric biker uses his or her ride seven days a week. Commuting on the best electric motorcycles, particularly in a state like California where straddling is legal, is a piece of cake.
Younger riders of both types of bikes trend towards the smaller, edgier designs (café bikes) and the electric bikes, almost by necessity fit that look.
Why Would You Buy an Electric Motorcycle?
With a multitude of "real" motorcycles to choose from, why would you ever consider riding on something powered by ions? Well, actually there are a number of reasons to ride the best electric motorcycles and here are five that we think rank right up there:
Price Perks. That's a nice way of saying affordability. These bikes can be pricey but federal and state governments want you to buy them to reduce emissions. To that end, they are offering tax incentives that can significantly reduce the cost of your electric ride.
Low Maintenance Cost. If you're not a hands-on mechanic, you're going to love an electric motorcycle. No fluids to worry about, very few moving parts, no leaky gaskets, very few mechanical parts to worry about. This is as close as you're going to get to maintenance free riding.
Accessibility. For most riders, part of the fun of a bike is controlling performance through a sequential transmission operated by a hand clutch and foot shifter. But for some, maybe many, that feature may be what keeps them shying from motorcycles. Electric bikes are mostly ride-by-wire meaning there is no shifting. The throttle and regenerative braking control speed and torque.
Fuel Costs. Zero Motorcycle estimates it costs $2.02 in electrical fuel to "fill" the battery pack on its SRF 14.4 including the extra "power pack" battery. Compare that to say a 4.5-gallon fuel tank @ $3.00 per gallon or $13.50.
Fun. Like the man said, riding an electric motorcycle is like "flying without leaving the ground."
Will "Real Bikers" Ever Adapt?
If you just focus on the basics, the freedom of riding the open road, leaning into curves, the speed, and the consequences of dumping the bike at 80 mph, then there really isn't a lot of difference between riding electric or gas-powered bikes. The real difference is ambience and culture.
In fact, when
you eliminate the distractions of a growling exhaust and a vibrating engine,
you'll discover that your perception of speed is dramatically increased. Those
lane markers will be coming at you a lot faster. Or, if you're ripping up a trail,
you'll hear the mud splattering and the gravel crunching.
Then there's
the thrill of going from zero to 103 mph without shifting gears. Instant torque
is a beautiful thing.
So, can today's traditional biker adapt to the ninja quiet ride of an electric? He or she may have to trade in their bottled beer for a wheatgrass smoothie, but we think they won't be able to resist riding on ions.
Who Makes These Things?
There's no question about the electric motorcycle being a niche market, but as Tesla has shown, once you have performance superiority, pricing parity, and when there's product availability, the market shifts dramatically to electric. Tesla sold a whopping 139,782 Model 3s last year. To put that in perspective, the Model 3 on its own outsold the entire product lines of Lincoln, Jaguar/Land Rover, Mini, Mitsubishi, and Porsche during 2018.
That said, are
there any electric motorcycle companies that can claim superior performance,
price parity, and availability? We think there is only one who can possibly fit
that profile and they won't kick off until next year. Harley's Livewire will go
0 to 60 in 3.5 seconds, will be expensive ($29,000) but not the most expensive
ride in its lineup, and has over 1400 dealers globally. However, once Harley
primes the pump, it's likely other traditional motorcycle makers will dip their
toes into the market as well.
And then there
are the smaller niche companies that already exist…or existed.
Zero Motorcycles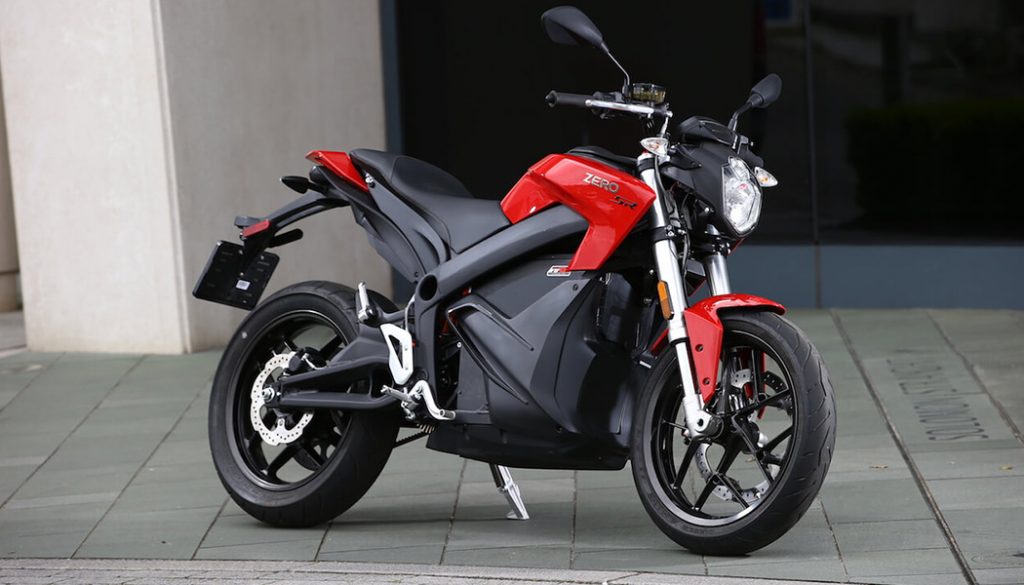 Zero Motorcycles started out in a garage in Santa Cruz in 2006. It is the most popular electric brand, offers superior performance and range, and sells about 10,000 units a year through its network of 200 dealers (100 in the US and 100 overseas). Zero is our pick to kick Harley's butt once the public realizes that electric motorcycles already exist.
Victory Motorcycles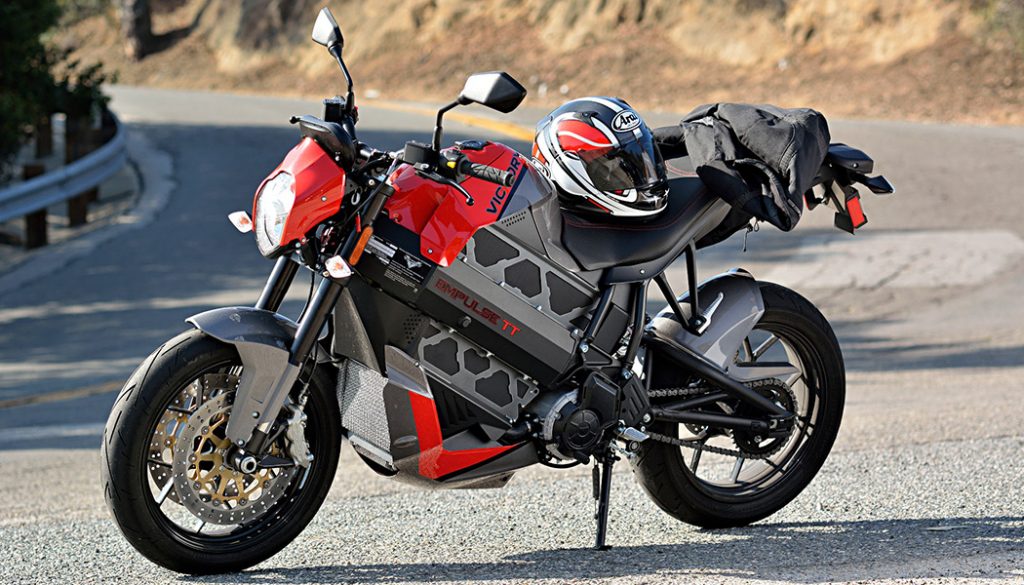 Victory Motors made in Iowa seemed to have carved out a niche in motocross and was doing just fine when it sold to Polaris along with the famed Indian motorcycle brand. Poof, no more Victory although there is an active parts and service industry to keep the old rides running. Indian plans on an electric bike but no specifics have been released yet.
Alta Motors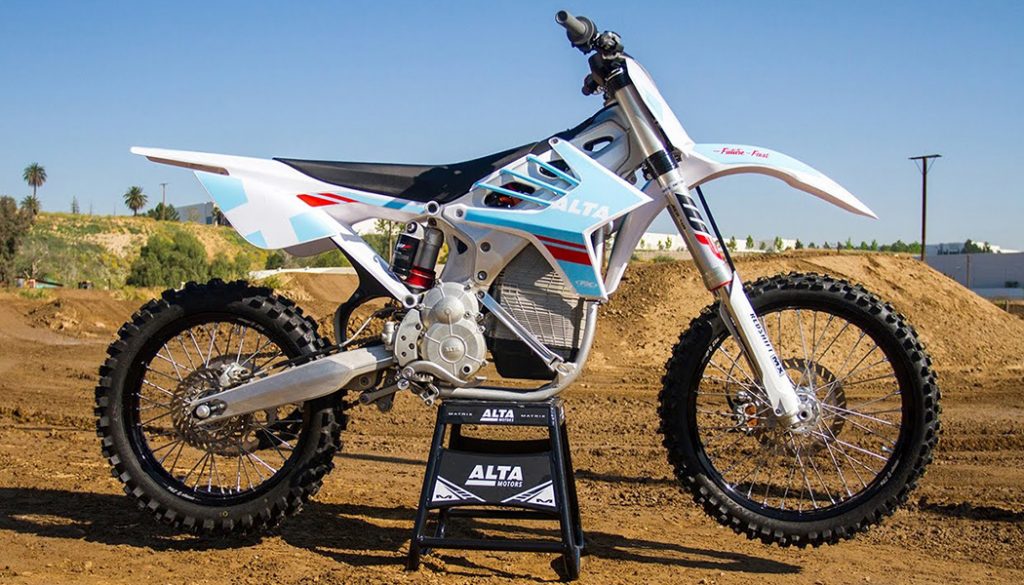 Alta Motors launched about the same time as Zero and made a name for itself in motocross even winning several titles on their electric dirt bikes. They built a nice business and things were looking rosy when they partnered with Harley Davidson in early 2018. This was the big juice (think money) needed to really have Alta blast off. Six months later H-D announced they were backing out of the deal and opening a new R&D Center for electric bikes. Six weeks after that, Alta announced on its Facebook page that it was closing.
Lightning Motorcycles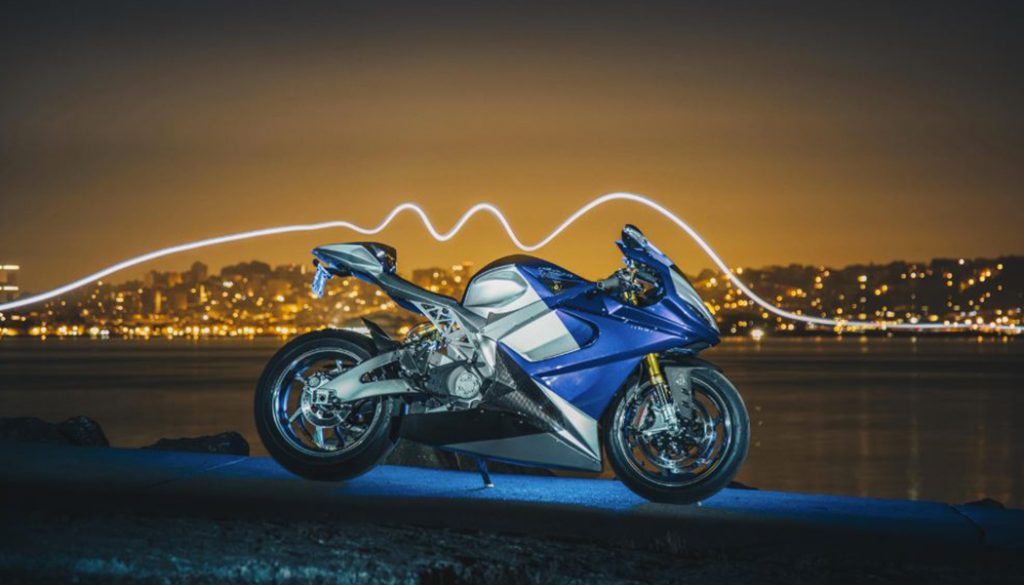 Lightning Motorcycles is Jay Leno's favorite. You probably are not going to ride this anywhere except on a track. It is the fastest production bike, gas or electric, with a top speed of 218 mph. And it isn't cheap. The Lightning LS-218 superbike starts at $38,888. Realizing that's a bit steep for the average rider, they are announcing the street ready 150 mph Lightning Strike which retails at a more modest $12,998. It's hard to argue that they aren't among the best electric motorcycles
Energica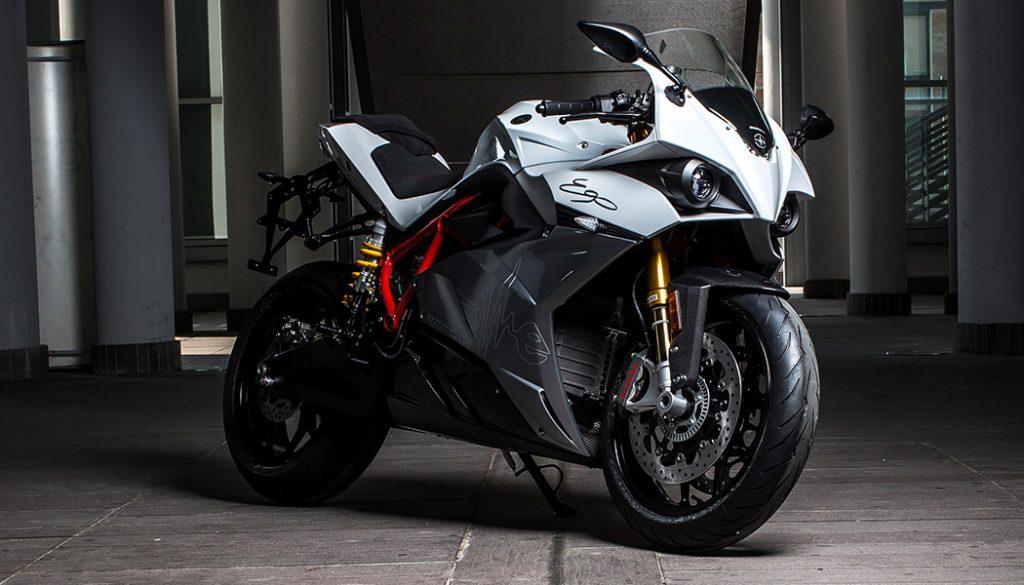 And then there's Energica, an Italian firm that is still in business (as of this writing). They have four models but their claim to fame is the Ego Streetfighter which they claim to be the fastest street legal electric bike on the market (150 mph). They are pricy and delivery is slow because of production problems. Hmm…didn't Tesla start out the same way with its Model S.
So, it's confusing. This is a tough market to survive in right now. However, if you're interested in the best electric motorcycles, here's the rundown on a few that you can actually buy today…
The Short Story on Four of the Best Electric Motorcycles Available Today
Harley Davidson LiveWire ($29,979, 110 mile range, level 1 charging)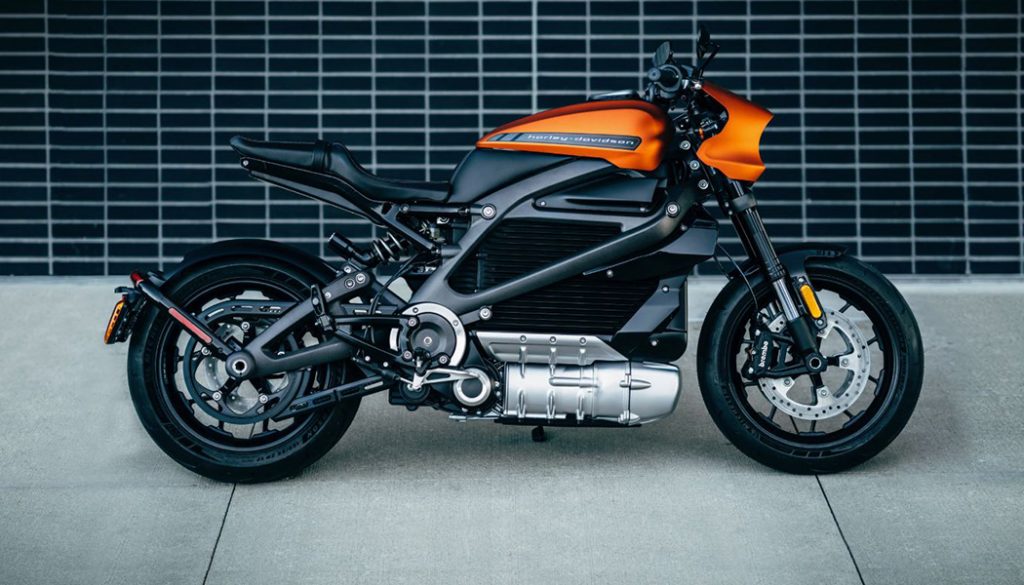 Okay, you can't ride this one until next year, but you can buy one today. Select dealers are taking preorders for the LiveWire. This bike can go 0 to 60 in 3.5 seconds, has an automatic transmission, a distinct running sound (it's a Harley after all) that is similar to a turbine engine spooling up, a rigid cast aluminum frame. The LiveWire has a fully adjustable SHOWA front and rear suspension and rides on Michelin Scorcher Sport tires. The thing has a 4.3-inch touch screen that keeps you up-to-date on your speed, range and battery status.
Energica Ego ($34,000, 100 mile range, 3kW charger & SAE combo fast charger)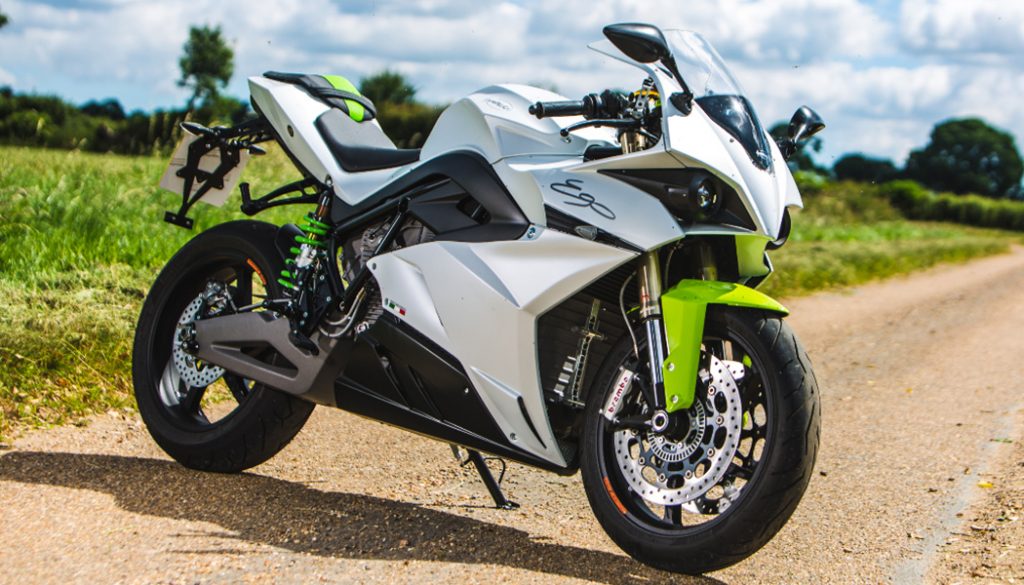 The Ego is rated at 11.4kWh and the average range is 100 miles. But if
you push this baby to its 150 mph top speed you drain juice quickly and range
is closer to 30 miles. However, as standard equipment, it has an upgrade that
allows for super-fast DC recharging. It comes with an automatic transmission
and acceleration and braking is accomplished through the throttle and
regenerative brakes. It pumps out 144 ft-lb of torque from the get-go. That is
how it manages to get from 0 to 60 in 3 seconds. Energica is very proud of
their advanced Vehicle Control Unit (VCU) that monitors energy usage 100 times
per minute and optimizes battery performance. All of that info and more is
displayed on a full-color display screen.
Zero SR/F ($16,495, 122 miles, 80 minute charge time!)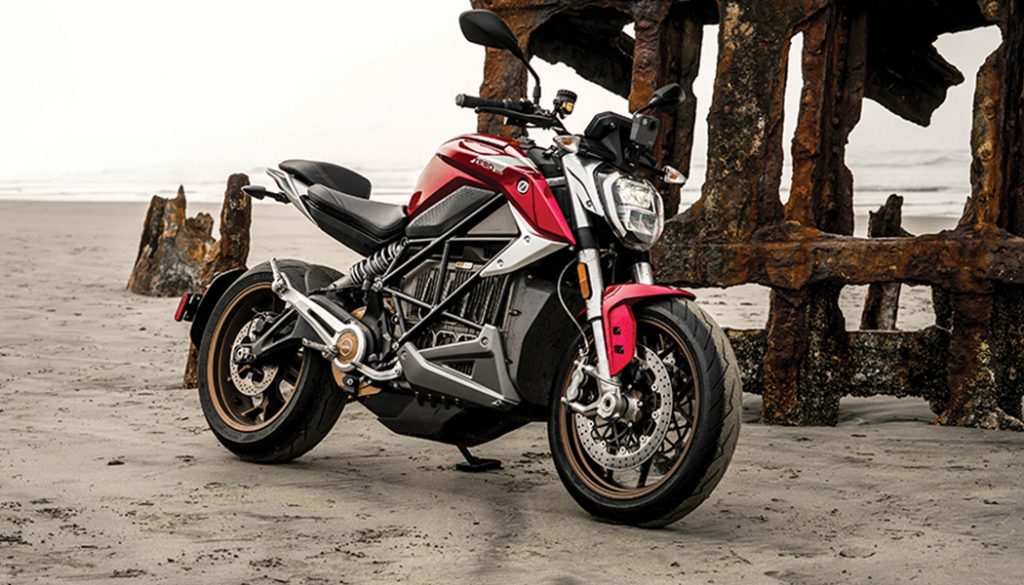 Suitable for street or motocross, the Zero RS/F with its class-leading ZF75-10 motor and ZF14.4 lithium-ion battery, generates 140 ft-lb of torque and 110 hp. Twist the throttle and you can get to a top speed of 124 mph fast. Equipped with Bosch's Motorcycle Stability Control (MSC) system, the RS/F is at home on any terrain. A customizable dash and a slick app keep the rider up-to-date on all critical functions. The bike comes with a 5-year warranty.
Lightning Strike($12,998, 90 miles, 3kWh level 1 charging)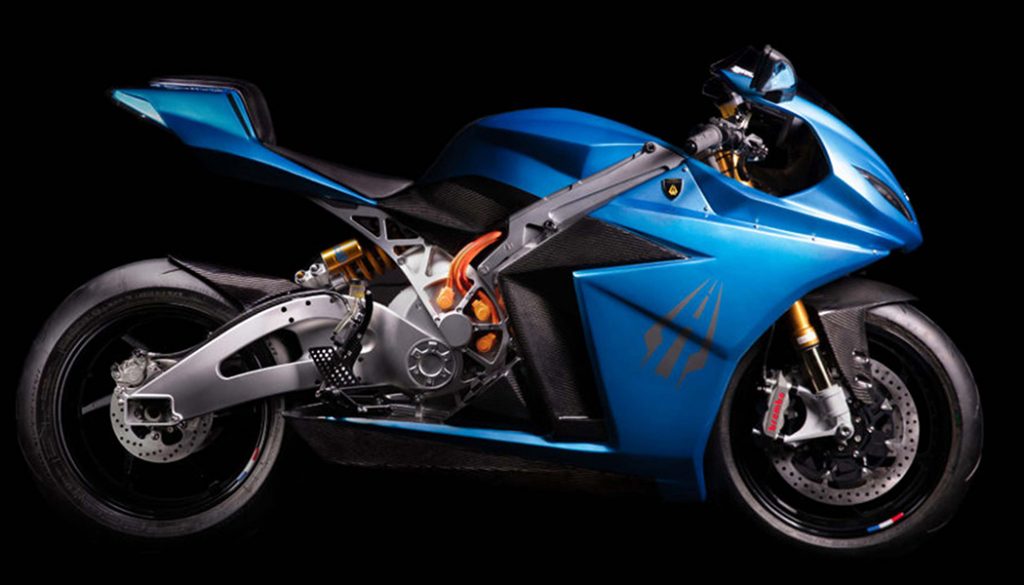 This one is fast and relatively inexpensive. This is the little brother of the Lightning LS-218 superbike that sells for about three times as much as the Strike. Top speed on this ride is 135 mph thanks to an oil-cooled motor that generates 90 horsepower and an asphalt-ripping 180 lb-ft of torque. It has a mid-range trim available that comes with a 15kWh battery that bumps range up to 150 miles. Of course, the bigger battery means a longer charge time.
At the end of the day, if you currently ride a gas-powered bike, you're going to have to try one of these to see if they make sense for you. If you have considered a motorcycle but was put off by the foot shifting or maybe even the noise, then you have to try one of the best electric motorcycles and experience the sense of freedom that comes with motorcycling.
Just keep in mind, until things change and high-speed charging stations become as common as gas stations, you're on your own when it comes to charging up. Even with the best electric motorcycles.