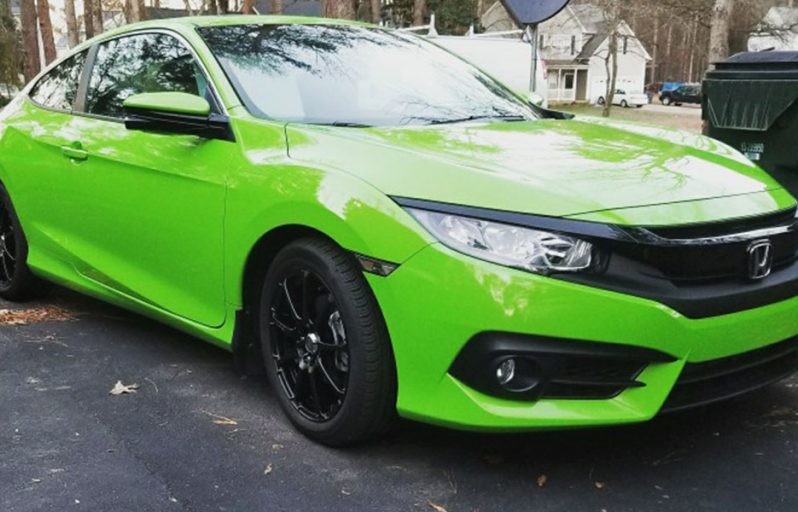 How Did You Acquire This Vehicle?
Well I had a 2016 Jeep Cherokee and that turned out to be a headache. Transmission was acting up since the day I got it and basically was told by FCA that it is supposed to be like that. Started at 32 mpg after their "fix", 20 mpg if I drove it carefully.
So I started researching different cars but what really sold me on this Civic is seeing my neighbor's hatchback sport touring. I kept driving by it every day and finally I had enough and started trying to find one of my own. I found a black hatchback sport but it didn't have the interior that I really wanted. So in the showroom sat my car. The energy green 2016 Civic EX-T. Had everything I was looking for inside and out. The only thing I was worried about was it was a coupe and I had a 1 year old child in a car seat. Luckily, this thing has more room in the back than my jeep did. I didn't buy it that day but I slept on it.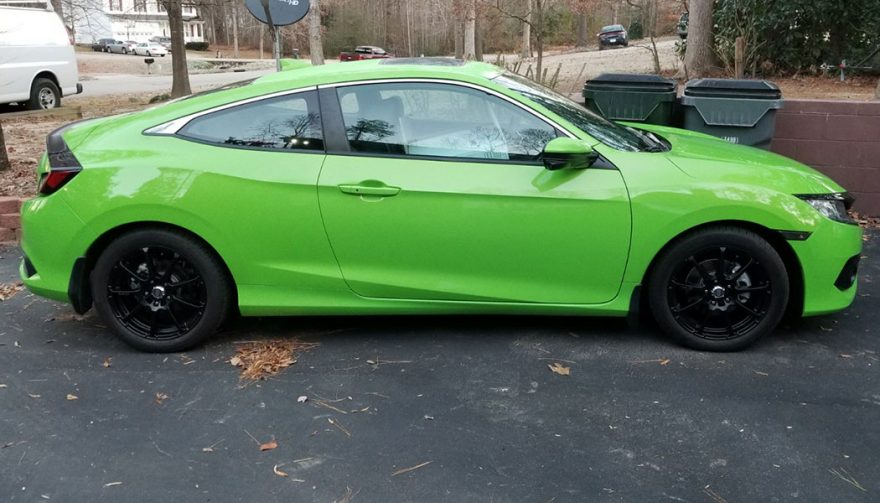 All day at work the next day, that car was all I could think about. After work I went down and worked out the details about purchasing. They had came off the car five thousand dollars and gave me an extra thousand for my trade in. I still rolled some money over but anything to get me out of that Jeep. I drove the car off the lot that day and have loved it ever since. I would recommend this car to anyone.
What Modifications Have You Done or Are Planning to Do?
Right now I have changed the OEM chrome grill to the gloss black grill. Also, the orange side marker lights have been changed to DEPO smoked marker lights. Enkei EDR9 wheels were put on this week as well. The thing I love about Honda is all the aftermarket parts are way cheaper than any other brand I have dealt with. I probably have a total of $800 dollars in it, wheels included, and it totally changed the look of the car.
In the future, I do plan on tinting the windows as well as adding the Ktuner. I also want the exhaust to come out of the back of the car so I will be buying a diffuser and running burnt blue tips out of the back. I may lower it on Eibach sport springs but that will come as one of my last things. My next purchase will be either a Cold Air Intake/SRI or the window tint, there is so much I want to do to this car it is hard to decide. This is the first car I have ever modified and love the way it looks. I have grown attached to this car and plan on keeping it a very long time.
Christians's Showcase
I have not entered any shows or anything like that. Pretty much just customized my ride for my personal use. I do plan on attending a big 10th gen Civic meet in the mountains of North Carolina. So far, the community and people that own these cars have been nothing but nice and helpful.
If I have a problem figuring something out in my car, they help and usually in a fast amount of time. I hope everyone enjoys seeing my car on here. Thank you so much.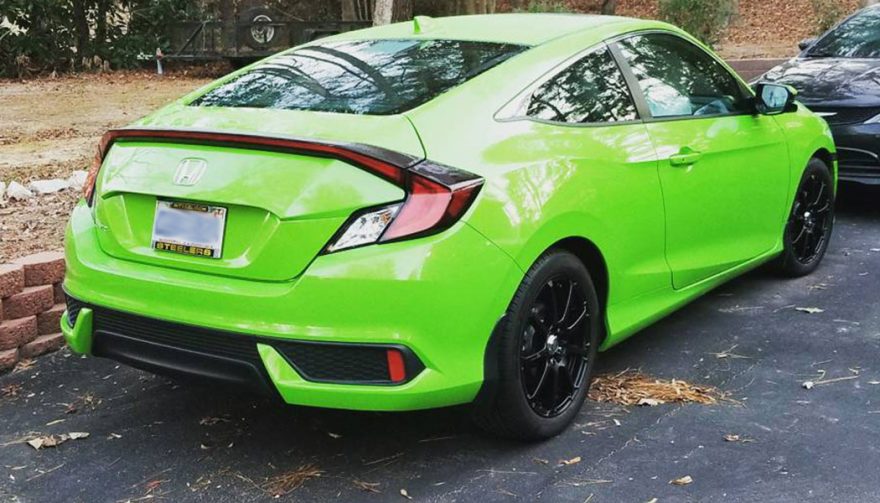 About Christian F.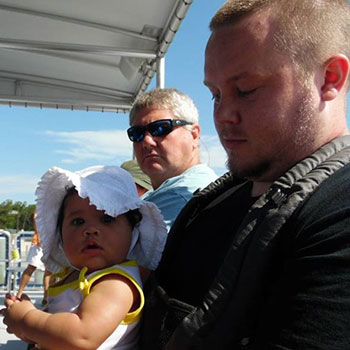 My name is Christian F. and I live in Wendell, NC, about 15 minutes east of Raleigh. I currently work for the public school system in this area as a HVAC controls programmer. I went to Navy boot camp but herniated two discs in my lower back so I was not able to finish. I have a wife who I have been married to for two years and daughter who just turned 1 year old on November 4th. We all love the new car I purchased and we are actually thinking about getting another Civic around February or March.
Tell us your Story