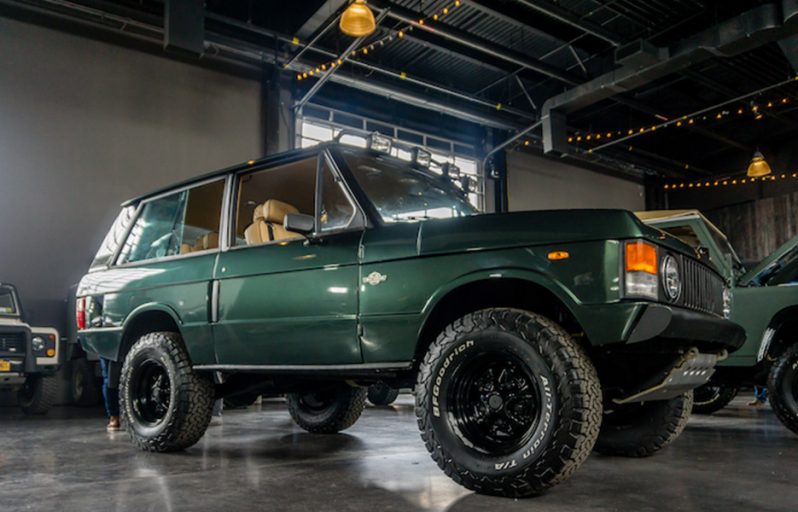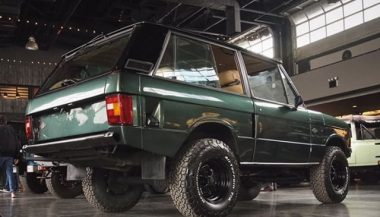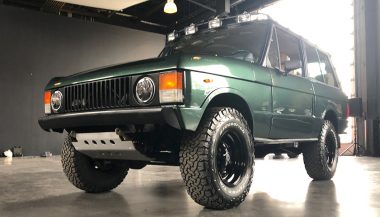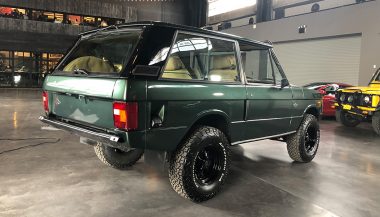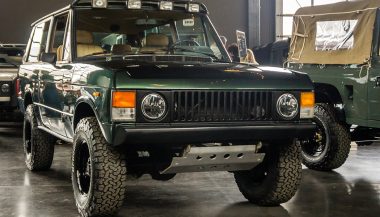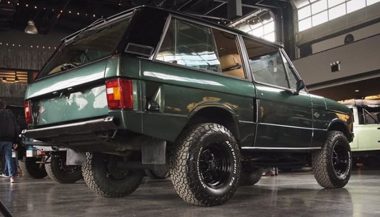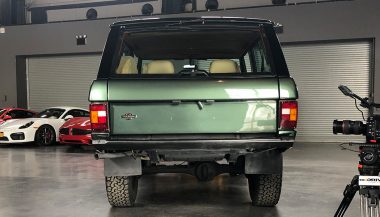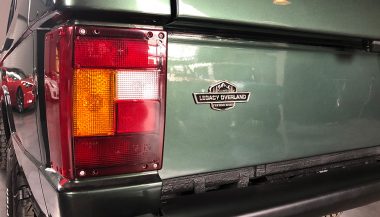 Why Did You Acquire This Vehicle?
While a true Range Rover Classic, it came to Legacy Overland as a bit of a street dog. But you know what they say? Mutts are the strongest. The frame is a Suffix B model (1973), the body from a 1983 donor car, the engine a 1983-85 model, the 5-speed from late 1980s — and it has a 1974 registration. The vehicle is truly a best of breed and one-of-a-kind!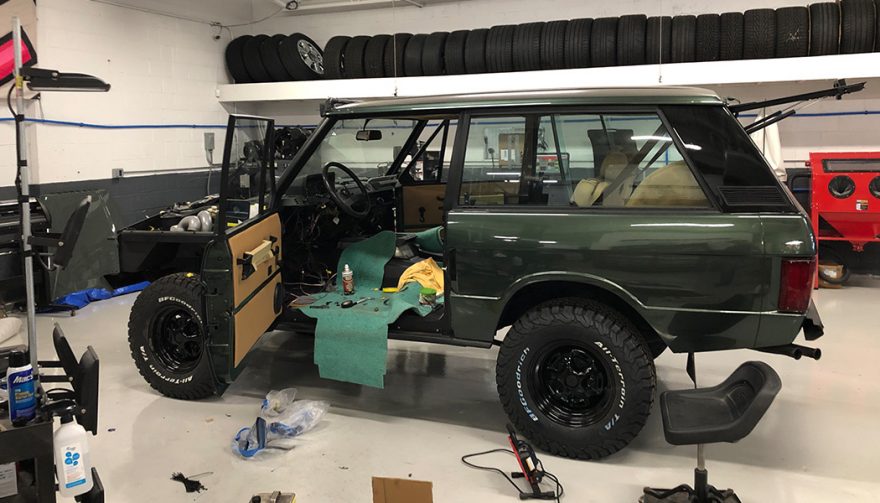 This Range Rover Classic has also received a select set of tasteful and selective additions to give it just that perfect look, including LED headlamps, Pioneer Bluetooth-enabled stereo, and air conditioning.
What Modifications Have You Done or Are Planning to Do?
To give it just a little bit more of a look, the suspension has been raised, and a skid plate has been mounted in the front (protecting the steering linkage). Instead of the usual steel finish, the car features glossy black painted Rostyle wheels with BFG All/Terrain tires.
The interior has been completely redone in a classic Range Rover Palomino color palette, with beige seats and carpets. The carpets are finished with a green edge trim to match the paint green of the car, tying together form and function beautifully.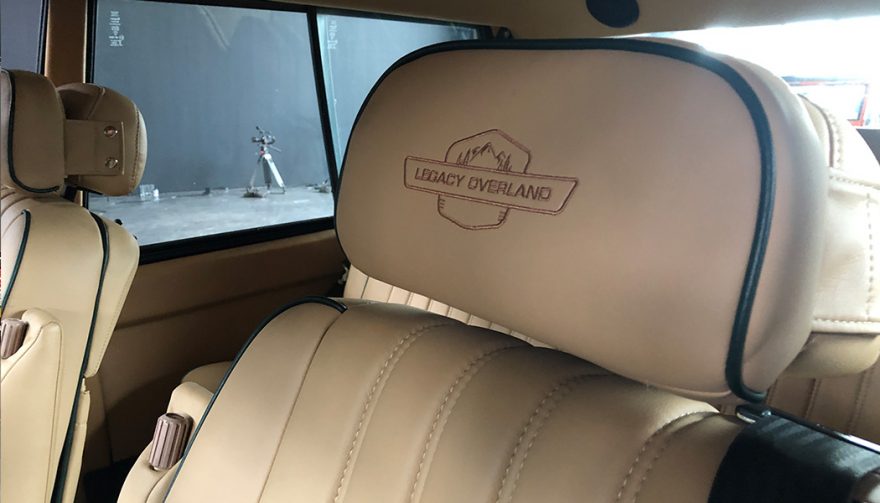 Some of the highlights include:
•Rover 3.5L V8 with twin SU carburetors
•5-speed manual gearbox
•Hi/Lo transfer case
•Disc brakes front and rear
•Power steering
•16" Rostyle wheels in glossy black
•BFG All/Terrain KO2 265/75×16" tires
•Spare tire in trunk with cover
•4" lift rear, 3" front
•Tectyl covered under carriage for corrosion protection
•Steel braided brake hoses
Legacy Overland's Showcase
Stealing the show, wherever it shows up, this ever so perfectly enhanced 1974 two-door Range Rover Classic is a head-turner by any standards. Featuring the iconic vertical grille and finished in Ardennes metallic green with black accents, the car is powered by a 3.5L V8 coupled with a 5-speed manual gearbox (and of course, high/lo transfer case).
This is the vehicle for the driver that wants a stunning, classic looker. The vehicle was built and restored to be driven. Street dogs don't do well fenced in inside garages…
About Legacy Overland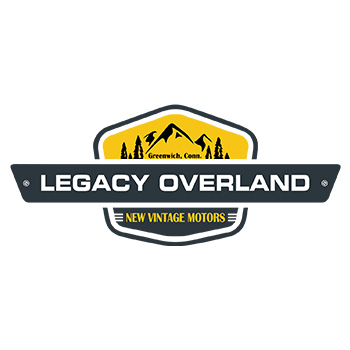 Rooted in the mists of the 1970s, Legacy Overland is the culmination of decades of dreaming, obsessing, perfecting and passionate pursuit of living life better. From riding at the back of Land Cruisers as young wishing to capture the feeling of past, but with the refined expectations of maturity, Legacy Overland is founded on the will to create beautiful things. We love to take a cool vintage machine and turn it into a new classic, breathing life back to it – a true new vintage classic. Our obsession with build quality and meticulous craftsmanship blends with our fondness of aesthetics in every car we restore, be it a Toyota Land Cruiser, Range Rover Classic, Land Rover Defender, or Mercedes G-Wagen.
Our team comprises of craftsmen and tradesmen that deal in the finest materials and highest standards; we do Italian leather, not vinyl. From our leather craftsmen and upholsterers, to our experienced master mechanics and body shoppers, we all focus on bringing our clients a true classic ready for the 21st century.
Tell us your Story