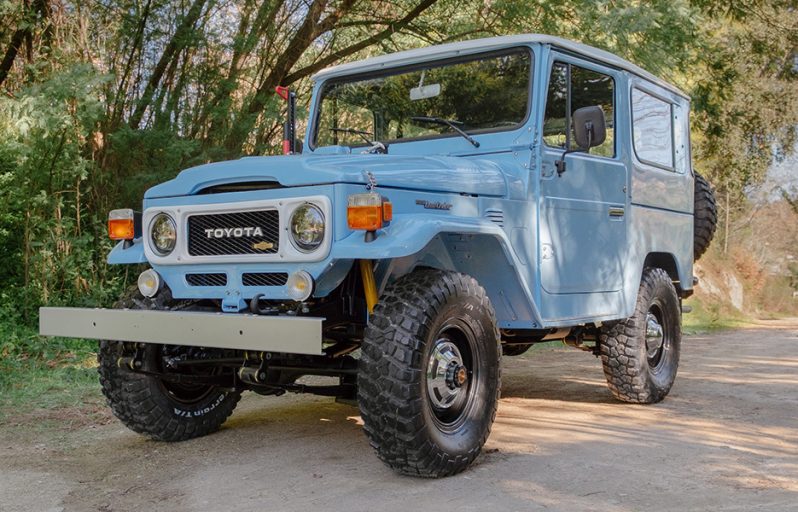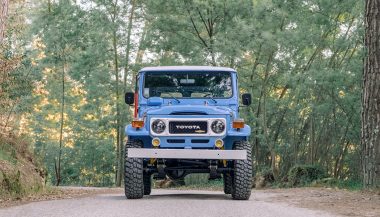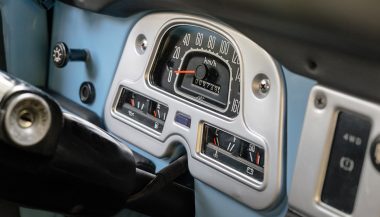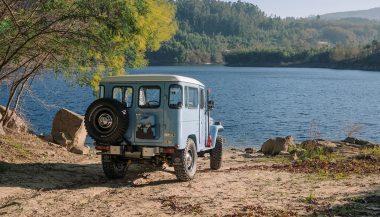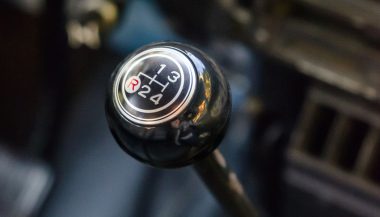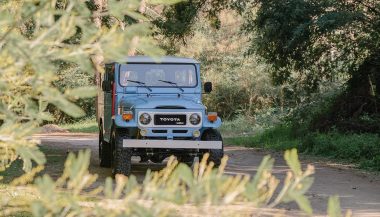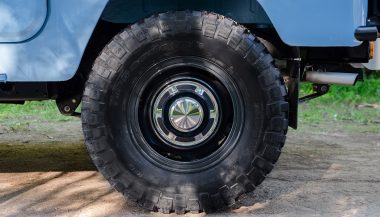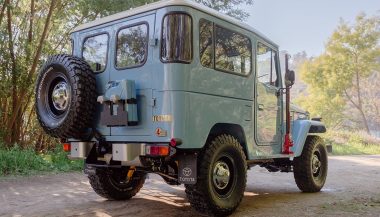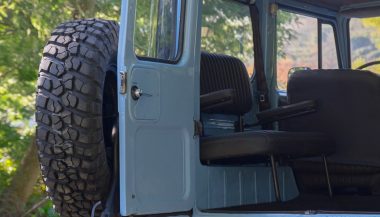 Why Did You Acquire This Vehicle?
Finished in a unique Cadet Blue high-quality gloss paint with an interior that blends premium saddle stitched leather and dash pads, diamond-patterned alcantara headliner and sun visors, this iconic Toyota Land Cruiser is a truly special new vintage motor vehicle.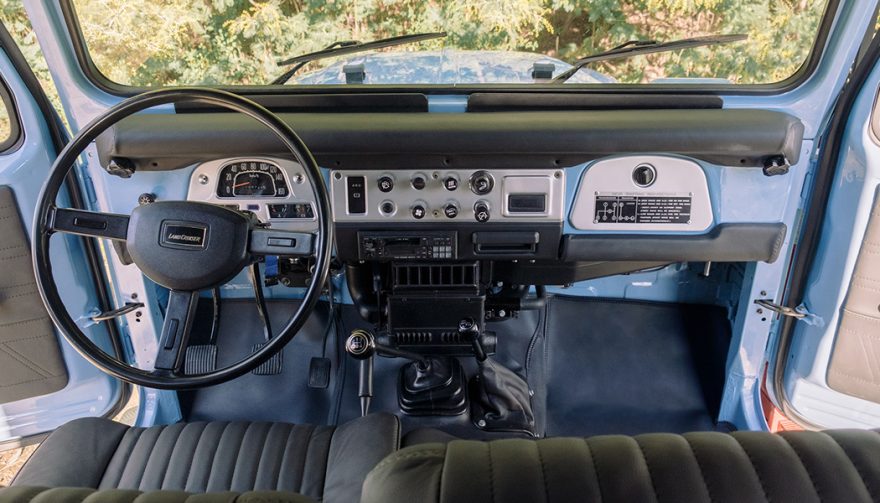 Powered by the indestructible 3L B-type engine, the car has undergone a full and documented frame-off restoration spanning thousands of man-hours of work, including complete engine rebuild. We preserve the original overland spirit and elevate it to a more refined experience – it is simply better than new.
What Modifications Have You Done or Are Planning to Do?
This hardtop Land Cruiser has selectively been bettered – while staying rigorously true to the look and feel of the original – for today's use – we build cars meant to be driven, not museum artifacts.
Some of the enhancements (besides the luxurious, genuine leather upholstery and alcantara headliner) include LED headlights, power steering, Bluetooth-enabled retro-classic radio, and handcrafted floor mats. But it's still ready for a bug out with a customized jerry can and off-road hi-lift jack.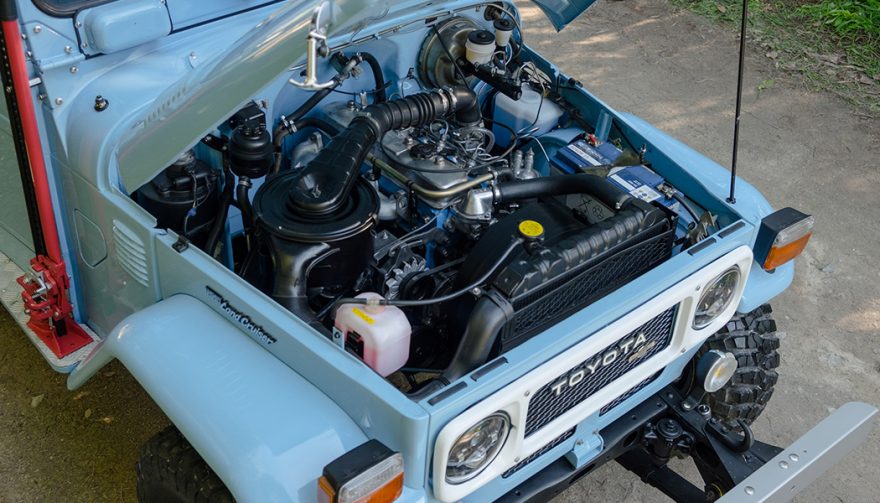 Some of the highlights include:
•Completely rebuilt powertrain
•Handcrafted, saddle stitched genuine leather seats front (2/3 split), jump seats (back), dashboard pads (upper and lower) and shift boots
•Diamond-stitched alcantara headliner and sun visors
•Custom created floor coverage with canvas seam covers
•LED headlight replacement upgrade, plus fog lights
•Jerry can in car color and holder on right rear door
•Hi-lift jack in front of passenger door
•BF Goodrich All Terrain A/T tires on original wheels
•Retro-styled, Bluetooth-enabled sound system
Powered by the indestructible 3L B-type engine, the car has undergone a full and documented frame-off restoration.
Legacy Overland's Showcase
The Toyota BJ40 Diesel, very similar to the petrol Toyota FJ40 was introduced in 1974 with the B, 3.0-liter inline 4-cylinder diesel engine. This engine helped sales in Japan since it put the Land Cruiser into a lower tax compact Freight-car category over its 3.9-liter gasoline version.
This build is one for the books – and the it is the perfect New Vintage Motor version of the legendary classic. It is now time for the remodeled FJ40 to start a new life. Preferably in the hands of an adventurous and passionate owner!
About Legacy Overland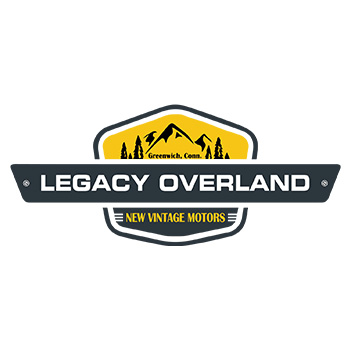 Rooted in the mists of the 1970s, Legacy Overland is the culmination of decades of dreaming, obsessing, perfecting and passionate pursuit of living life better. From riding at the back of Land Cruisers as young wishing to capture the feeling of past, but with the refined expectations of maturity, Legacy Overland is founded on the will to create beautiful things. We love to take a cool vintage machine and turn it into a new classic, breathing life back to it – a true new vintage classic. Our obsession with build quality and meticulous craftsmanship blends with our fondness of aesthetics in every car we restore, be it a Toyota Land Cruiser, Range Rover Classic, Land Rover Defender, or Mercedes G-Wagen.
Our team comprises of craftsmen and tradesmen that deal in the finest materials and highest standards; we do Italian leather, not vinyl. From our leather craftsmen and upholsterers, to our experienced master mechanics and body shoppers, we all focus on bringing our clients a true classic ready for the 21st century.
Tell us your Story