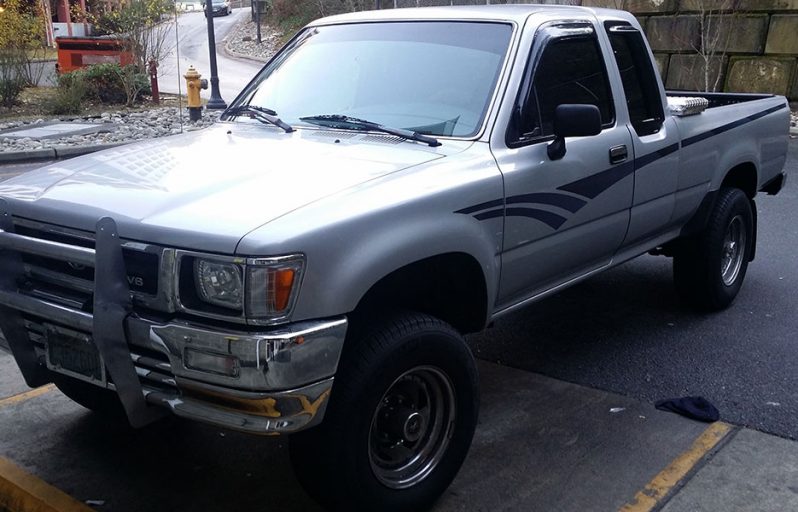 My vision is to have an off-road capable mini truck that can kick it on the dirt, and look just as sexy on the road!
How Did You Acquire This Vehicle?
I had been looking for my first ride to buy and pay for with my military paychecks. I went to the city to see a beautiful '95 Toyota Truck. I had scheduled an appointment to go see it. $60 in Uber fairs later, I get there to find out the vehicle had sold the night before and the dealer did not notify me to not come in for the appointment.
Seeing as neither me nor my friend had a vehicle to get us back to the base, we decided to just start walking back home. Aafter backpacking past several dealerships, we saw this beautiful truck shrouded in all sorts of gaudy accessories. It was sitting in the corner of a higher end dealership where they put all their trade ins they're looking to get rid of fast. Given that I had my heart set on the truck I had traveled so far to see, I wanted to give this lovely truck a fair shot. After thinking it over and flirting with the idea for a week or so, and a couple other failed attempts to buy a vehicle, I caved and snatched up this truck thinking it was a consolation prize.
I couldn't have been more wrong as every day I become more thankful I grabbed this truck before it was gone, to this day I haven't seen another listing I liked as much as this for the same price!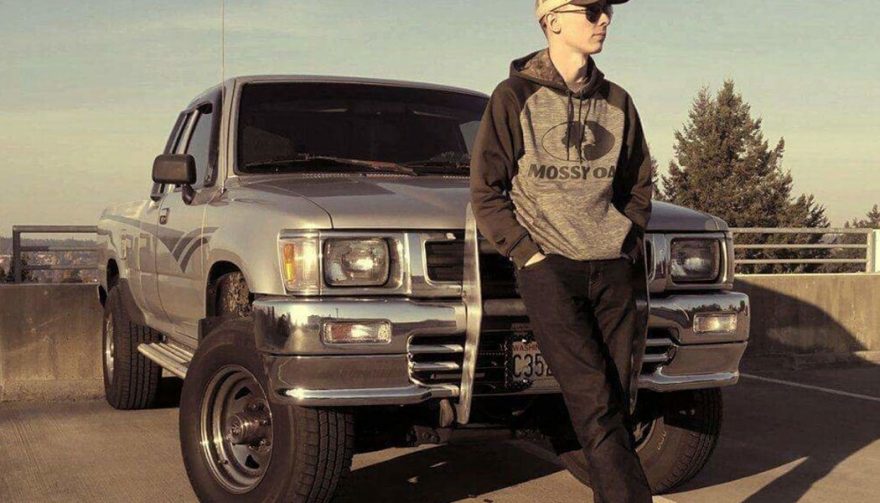 What Modifications Have You Done or Are Planning to Do?
My ideal end game vision is to have an offroad capable mini truck that can kick it on the dirt, and look just as sexy on the road. To go about executing my vision, I first started by removing all the unnecessary eye sore accessories the previous owner had done to it, such as an over sized bug guard, horrendous running boards, an over sized canopy, and a rusted out set of bumpers and fenders that were screaming for help.
After acquiring all the factory new OEM parts I needed to replace, I took another predictable step in replacing the old and dull stock headlights and tail lights, replacing them with some very familiar LEDs in the back, and LED/HID combo lights in the front, both being quite popular choices in the Hilux community.
With a clear aesthetic theme of silver and shiny with cool blue streaks to really embrace the great Pacific Northwest feel, I matched the chrome-happy body with additional visually appealing, but much practically needed accents such as a firm and solid front push bar, along with a nice affordable Kobalt toolbox in 6′ bed.
For the trails I'd like to keep the chrome "Modern" brand wheels that just scream of the 90s' and upgrade the tires to modest, yet capable 33″ fitted to a 2″ rough country suspension lift with trimmed and flared fenders, paint matched to the crisp silver paint she came with off the line. For the road, I'll be replacing the sluggish 3.0 V6 to a more powerful 2JZ with a family friend soon. I want the new engine fitted with larger more capable turbos to really allow the truck to rocket in higher gears. With the engine upgrades I'll possibly install a r150f transmission.
Jesse's Showcase
Interior has the usual separate front bucket seats, overall a clean minty interior that had been hiding underneath some tattered smelly old seat covers that the dealers never bothered to remove. I have upgraded the tech with a new Pioneer touch screen stereo system, new speakers, with a sub-woofer and amp set in the works. I also want a rearview camera for when you gotta park her in the city. Original engine and transmission are still chugging along at approximately 330,000 miles making it almost a bit of a shame to toss away in favor of a swap, but also quite impressive given the infamous head gasket failure that plagues so many 3.0L V6's, a problem that has not been an issue in the slightest in my example.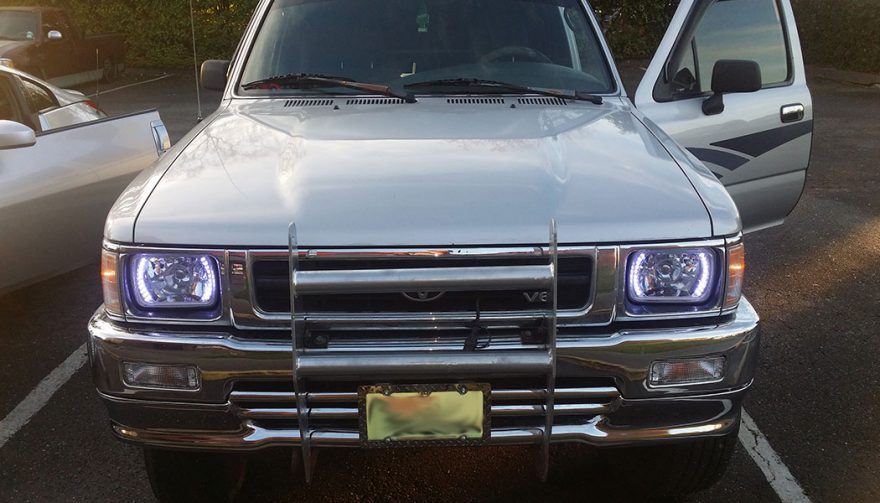 About Jesse D.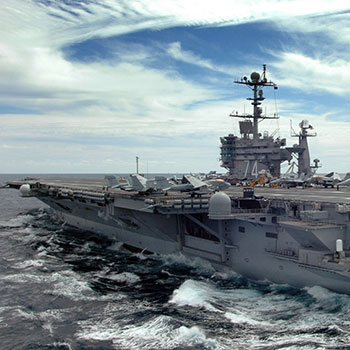 I am a United States Navy sailor and crew member of Aircraft Carrier 74 USS John C Stennis. I am a skilled welder, brazer, and plumber. I am a lover of all things Toyota. I consider myself the world's biggest Oakland Raiders fanatic. Some of my additional interests include bow hunting and playing the harmonica. My dream garage includes:
2016 Chevrolet Corvette Z06
1955 Chevrolet Corvette
1987 Buick Grand National
1st Gen Toyota 4runner
1st gen Toyota FJ
2nd and 3rd gen Toyota pickups
Tell us your Story