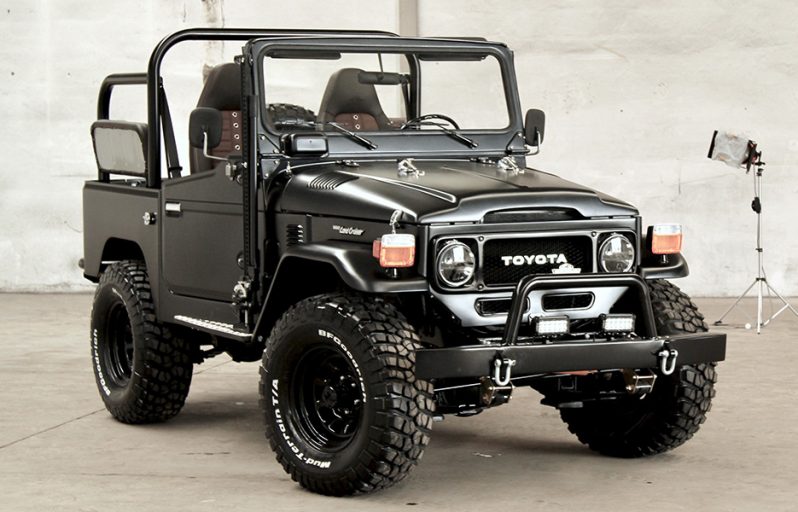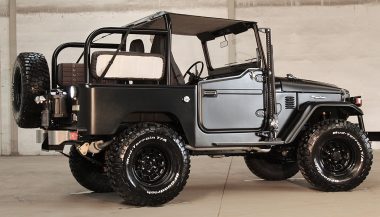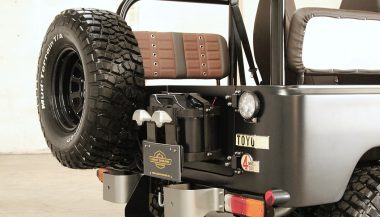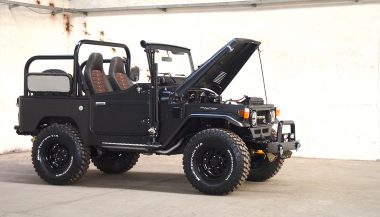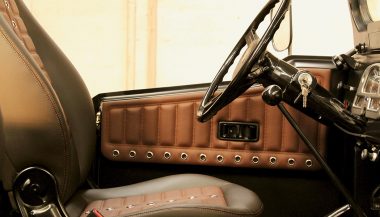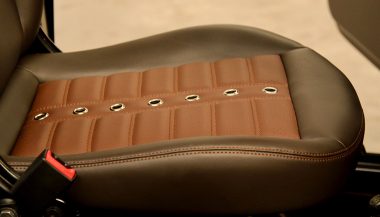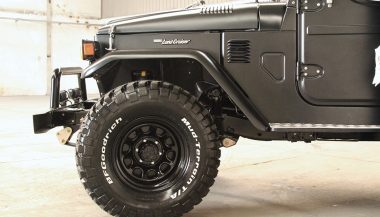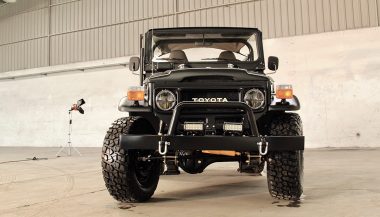 Why Did You Acquire This Vehicle?
Departing from the beaten path, this Legacy Overland build is a custom-designed, aggressive build. Finished in matte black exterior with a simply spectacular interior, this Land Cruiser is a force to be reckoned with.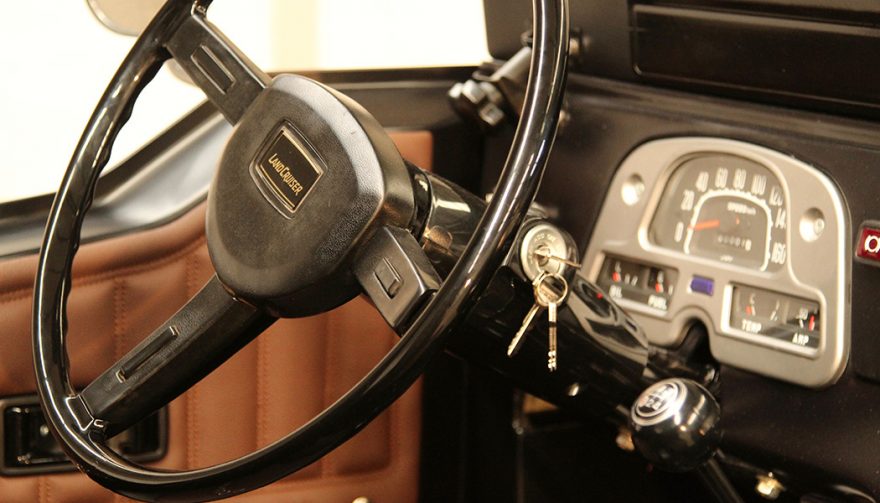 Designed as an open-top cruiser, the truck has an extra strength, custom-built roll bar installed and half-doors front and rear. There's no better way to enjoy the open air!
What Modifications Have You Done or Are Planning to Do?
Other enhancements include Bluetooth-enabled Sony sound system with four speakers, LED headlights, LED auxiliary lights (front and rear), jerry can, hi-lift jack, among other. The interior designed by Legacy Overland, features two sporty front bucket seats and classic rear benches, in vegan leather in a handcrafted pattern.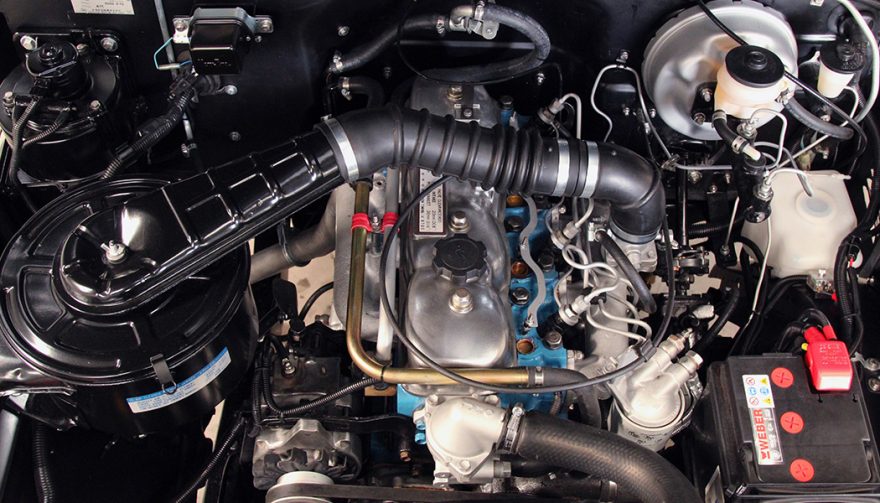 Some of the highlights include:
•Complete frame-off restoration
•Metalized chassis
•Painted in matte black with glossy black details
•3L inline 4-cylinder diesel (B-type)
•4-spead manual gearbox
•16×8" steel wheels
•BFGoodrich Mud-Terrain T/A tires
•Front and rear half-doors
•Extra strength roll bar
•Full spare wheel on carrier
•Bikini top with window channel and footman straps
•Old Man Emu suspension components
•1.5" suspension lift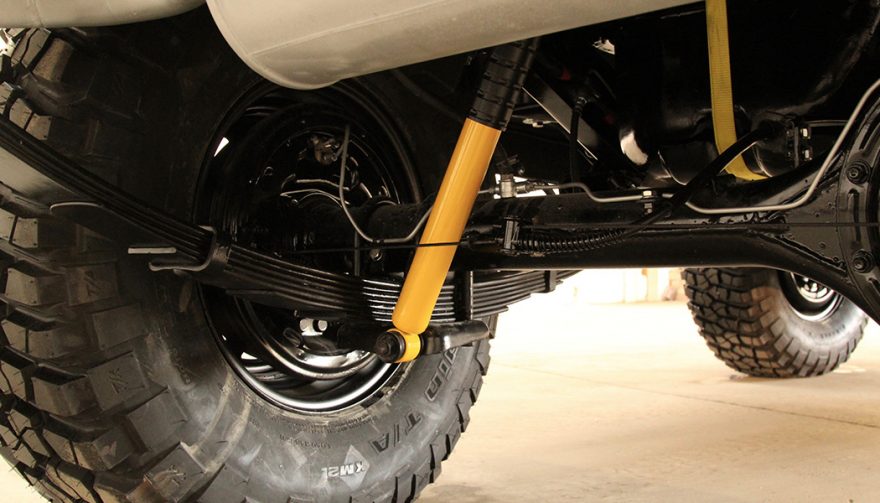 More highlights:
•LED headlights
•Rear LED utility light
•Bull bar with LED auxiliary lights
•Premium vegan leather upholstery
•Tailored floor mats with edge trim
•Front sport bucket seats
•Rear foldable benches
•Sony Bluetooth enabled radio
•Four speakers (front and rear)
•Hi-lift jack painted in car color
•Jerry can with holder
•D-ring attachment points front and rear
The L family first appeared in October 1977, it is a series of 4-cylinder diesel engines. It is the first diesel engine from Toyota to use a rubber timing belt in conjunction with a SOHC head. Engines like 2L-II and 2L-T are still in production to the present day. Vehicles with the diesel engine were exclusive to Toyota Japan dealership locations called Toyota Diesel Store locations until the sales channel was disbanded in 1988.
The Land Cruiser name was applied to the BJ in 1954 and five million of these tough trucks have now been sold around the world.
Legacy Overland's Showcase
Combining the classic looks of the Land Cruiser in a modern package, this build has undergone a comprehensive restoration process. Mechanicals have been overhauled and components media blasted, including a metalized chassis treatment.
Notably, the body and components have received corrosion-proofing ensuring guaranteed longevity of key elements. The suspension has been adjusted to include a 1.5" lift to accommodate for chunky mud-terrain tires.
About Legacy Overland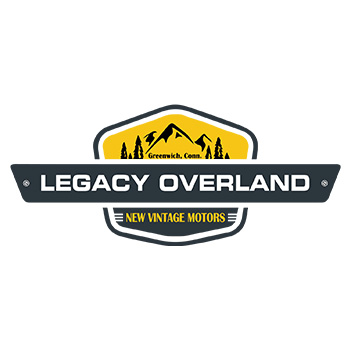 Rooted in the mists of the 1970s, Legacy Overland is the culmination of decades of dreaming, obsessing, perfecting and passionate pursuit of living life better. From riding at the back of Land Cruisers as young wishing to capture the feeling of past, but with the refined expectations of maturity, Legacy Overland is founded on the will to create beautiful things. We love to take a cool vintage machine and turn it into a new classic, breathing life back to it – a true new vintage classic. Our obsession with build quality and meticulous craftsmanship blends with our fondness of aesthetics in every car we restore, be it a Toyota Land Cruiser, Range Rover Classic, Land Rover Defender, or Mercedes G-Wagen.
Our team comprises of craftsmen and tradesmen that deal in the finest materials and highest standards; we do Italian leather, not vinyl. From our leather craftsmen and upholsterers, to our experienced master mechanics and body shoppers, we all focus on bringing our clients a true classic ready for the 21st century.
Tell us your Story