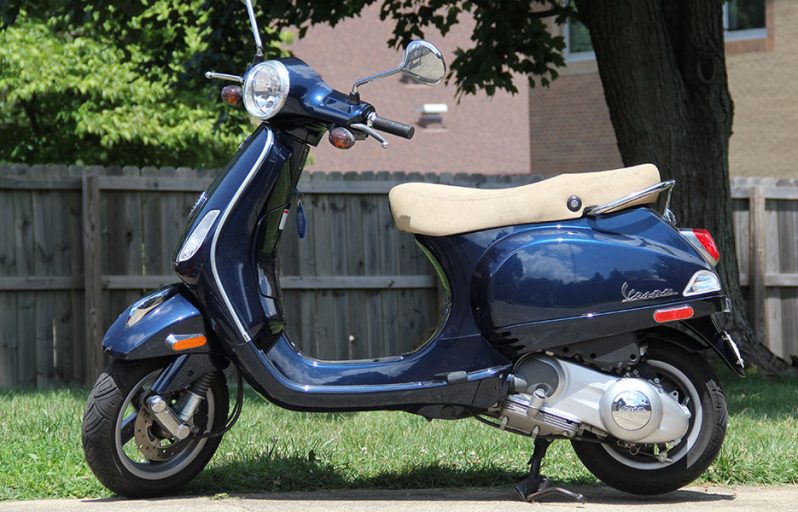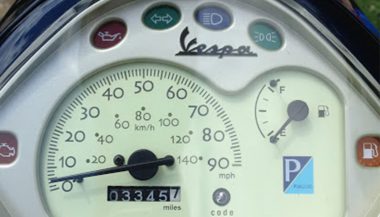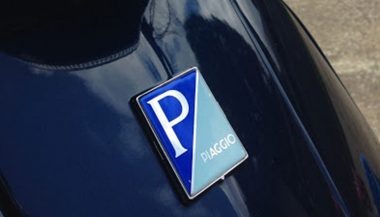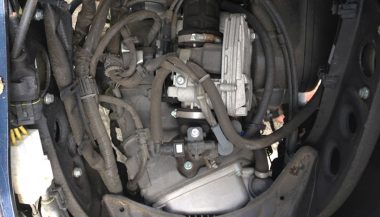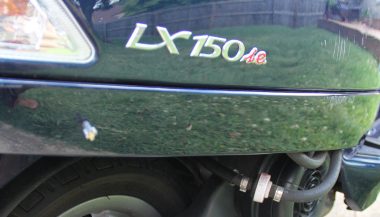 How Did You Acquire This Vehicle?
How I came to own this Vespa is one of my favorite stories. When I was a little kid, my dad had this 1975 Harley-Davidson Superglide FXE. It was loud. It was slick. It was boss, and since it was an AMF, it hardly ever worked. I loved it.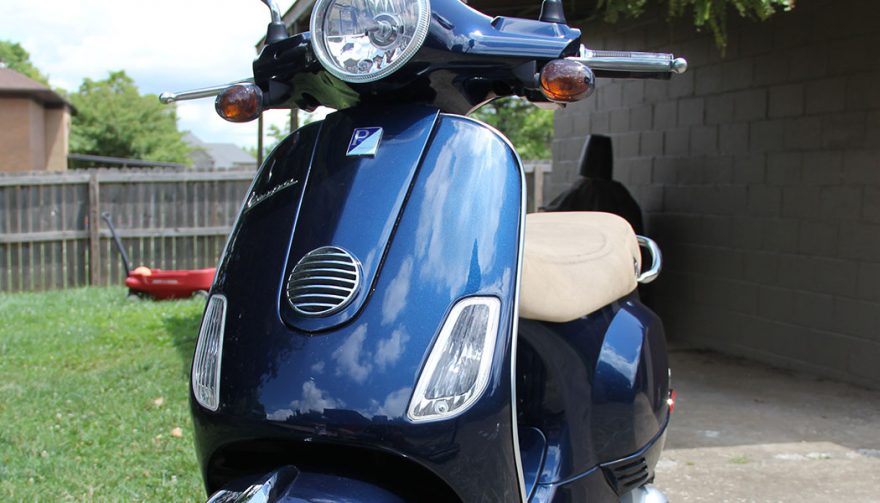 Through the years this motorcycle had a series of wild adventures, even when it wasn't working. One time it disappeared from the mechanic's garage, and it took my dad several years to track it down. As I got older, the bike took up a more permanent residence in my parents' garage, but my dad and I would always talk about how we were going fix it up one day. I think I was more serious about it than he was, probably because I was in high school and had more free time on my hands.
When it came time for me to go off to college, my dad told me that if I did good my first year and didn't goof around, he would fix the bike up and give it to me. I brought home a 4.0 after two semesters, but the bike had again mysteriously disappeared. No bike for me. Through the years, I would tease my dad about the old Harley, asking him where it was and if it was ever going to be ready. It must have really bothered him, because one day – many, many years later – he showed up at my office with a brand new 2012 Vespa. He said he owed it to me, and it was a lot more reliable than the Harley.
What Modifications Have You Done or Are Planning to Do?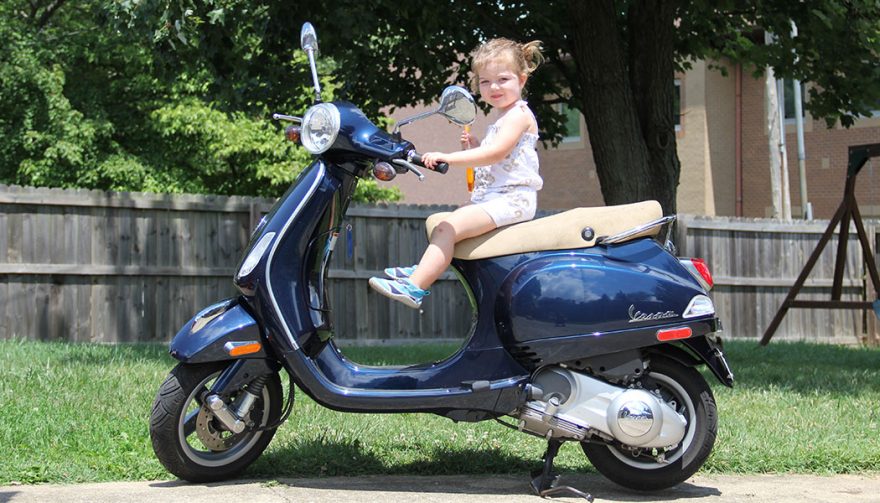 In terms of performance modifications, there's not too much you can do with the newer Vespa models. A 2012 definitely qualifies as newer. I've asked around about performance modifications, and most people just tell me to buy a 250. Well!
Aside from regular upkeep and maintenance, I haven't done any modifications to my Vespa. It's so pretty as it is, I would hate to mess up its appearance. I would like to install a Admore Lighting Mini Light Bar so cars behind me won't miss my brake lights, as well as an Audicator intelligent turn signal system. A new air horn would be funny on the road.
I would like to slap on a backrest with a folding rear rack and maybe a front rack, but we're starting to take away from the sleek design with all that added chrome. Prima and few other companies make some really nice vintage looking luggage bags that I might consider. My son wants me to install a scooter sidecar, but I'm not sure if that's something I can do on newer Vespa models without getting into some serious customization work. And then, I'm still not sure if it's something I want to do. It might void my insurance policy as well.
I haven't done any modifications to my Vespa. It's so pretty as it is, I would hate to mess up its appearance.
Robbie's Showcase
I can't believe I went over 30 years of my life without getting a scooter. It probably wouldn't have been very useful growing up, but it has been an ideal vehicle here in Lexington, Kentucky, where all the places I go are near by. It would've been a fantastic asset to have in college, so maybe if my son is good he can borrow it for a few years. Maybe.
Aside from using the Vespa for short errands around town, I really enjoy taking it out into the country to ride through the iconic Central Kentucky horse farms. I've also taken a few trips over a 100 miles traveling the Kentucky back roads on the scooter.
About Robbie C.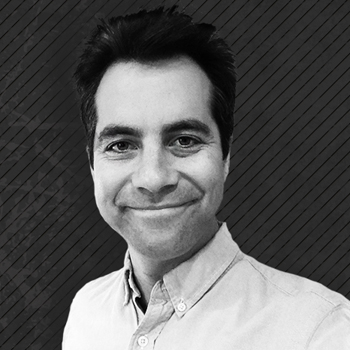 Robbie Clark is the managing editor for WheelScene.com. He lives, works and plays in Lexington, Kentucky. Along with his work at WheelScene, Robbie contributes to a number of regional publications. He's been a freelance writer and editor for over 10 years.
Robbie has a wife, two young children, two dogs, and aside from the Vespa, three other vehicles in the fleet. It's a lot to fit in the backyard, especially with the playset, but he gets by.
Tell us your Story