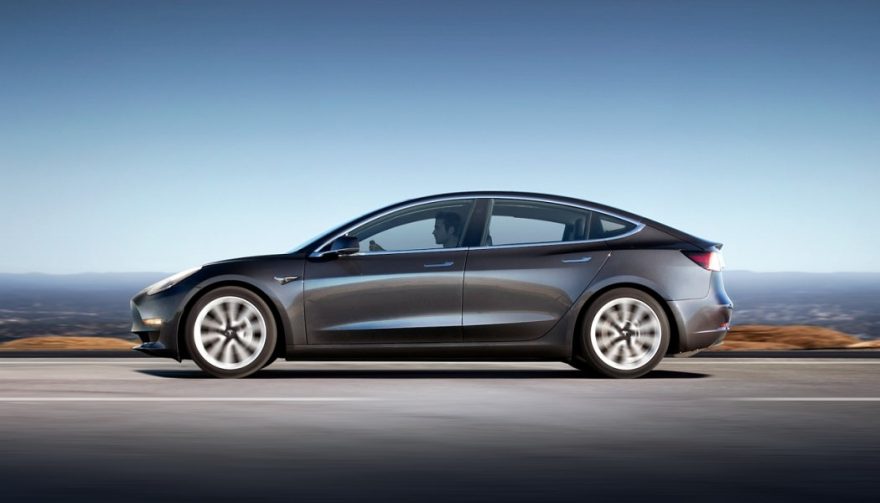 If you want any color other than black for your Tesla Model 3, it will cost an additional $1,000
First Round of Tesla Model 3 Electric Cars Delivered to Customers
Fremont, Calif. – The first 30 Tesla Model 3 all-electric cars were delivered to their owners Friday. There was a ceremony at the Tesla factory in Fremont, California, to mark the occasion.
A report by Automotive News chronicled the evening, as well as provided insightful information about the highly anticipated mass-market all-electric sedan.
The article said that the new "customers" were Tesla employees. Regular non-Tesla customers, however, will not receive their Model 3 cars until late 2018, according to inventory information on the Tesla website.
The biggest reason for the delay is output at the factory, which is busting at the seams. Tesla CEO Elon Musk earlier said he hopes his company can produce 20,000 Model 3 units in December 2017, and then 500,000 a year by 2018.
During the ceremony, according to Automotive News, Musk said 500,000 Model 3s have been ordered, up from 373,000. Customers had to a $1,000 down payment to reserve the vehicle.
More Model 3 Details
More details about the Model 3 surfaced at the ceremony Friday night. The much-ballyhooed $35,000 price tag proved true, however it was just for the base.
You May Also Enjoy:
Highly Anticipated Tesla Model 3 Ready This Friday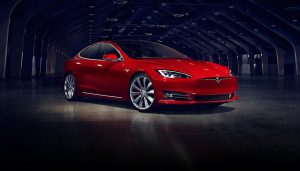 Related Search Topics (Ads)
The base car has a 220-mile range. With performance, the Model 3 has a 0-60 time of 5.6 seconds and a 130 mph top speed. An hour of charging from a 240-volt home station gives a driver 30 miles of range. That jumps to 130 miles if the car is connected to a supercharger.
Tesla also revealed that there is a long-range Model 3 available. This car has a 310-mile range and has a slightly quicker 0-60 time, at 5.1 seconds. However, this car comes with a $44,000 price tag.
More options will bump the price up quickly. Any color other than black will tack on another $1,000, and optional 19-inch wheels cost another $1,500.
A premium package that includes heated seats, wood trim, premium sound system, more USB ports, tinted panoramic roof, and many more creature comforts costs another $5,000.
An autopilot feature, which drives the car on highways and parks, costs $5,000. What's more, the car can be autonomous-ready for an additional $3,000 on top of the autopilot feature. The car will get an over-the-air-update with the software is available.
Even with all of these features, the new Tesla Model 3, with all the frills, is still considerably cheaper than the Model S performance luxury sedan or the Model X luxury SUV. However, many analysts have already predicted that the escalating price tag may keep the Model 3 out of average customers hands.