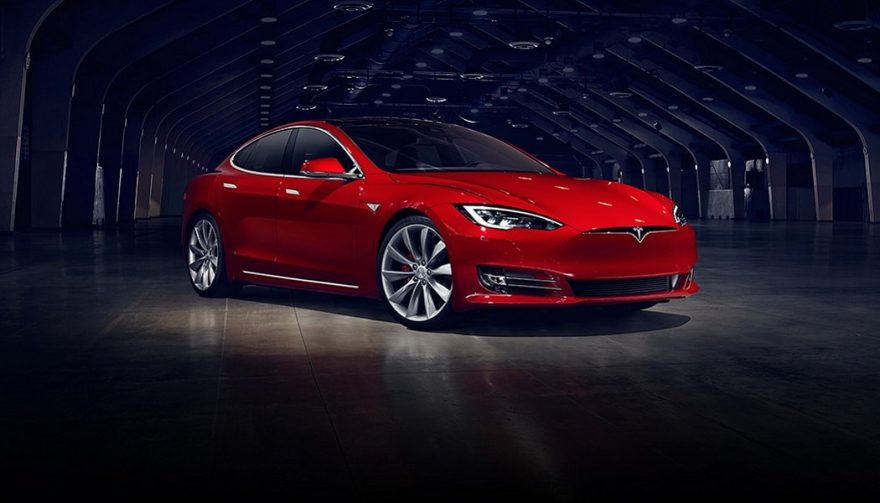 The first Tesla Model 3 is expected to be complete on Friday
Highly Anticipated Tesla Model 3 Ready This Friday
Palo Alto, Calif. – The long-awaited Tesla Model 3, the electric car maker's first mass-market vehicle, will be ready later this week.
Tesla Motors CEO Elon Musk made the announcement in a tweet late Sunday night.
"Model 3 passed all regulatory requirements for production two weeks ahead of schedule," Musk wrote. "Expecting to complete SN1 on Friday."
SN1 is the abbreviation for serial number one.
Musk also tweeted that there would be a "handover party" on July 28 for the first 30 Tesla Model 3 customers.
Increased Production
While only 30 Model 3s will be built in July, according to Musk's tweets, he also wrote that "production grows exponentially." Musk said the company would produce 100 Model 3 vehicles in August. In September, he predicted Tesla would produce more than 1,500 units.
By December, Musk anticipates 20,000 Model 3 units per month.
"Looks like we can reach 20,000 Model 3 cars per month in Dec," Musk tweeted in his last of three late-night messages.
Welcome News
One of Musk's ambitious goals for Tesla Motors is to create mass-market all-electric cars.
So far, Tesla Motors has only produced boutique all-electric cars in small numbers at luxury car prices. The Model S, an all-electric sedan with a range of over 330 miles, starts out close to $70,000. The Model X, an SUV, starts out over $82,000.
By contrast, Tesla will price the Model 3 at around $35,000, before federal electric car tax credits. The fully electric car is rumored to have an estimated range of 215 miles.
Musk told shareholders in June that production on the Tesla Model 3 would begin in July.
That news further prodded investor enthusiasm in the company. Tesla shares are already up 67 percent this year, and Tesla is the most valuable domestic car producer in terms of market valuation.
With a market valuation close to $60 billion, Tesla Motors has surpassed both General Motors and Ford.
Musk's announcement on Sunday is sure to be welcome news to Tesla shareholders and other stake holders. Many financial analysts have pegged Tesla Motor's viability on a successful delivery of the Model 3.
Production at Capacity
Production capacity is one of the biggest challenges facing Tesla Motors. Musk has told shareholders that production at the company's Fremont, Calif., plant was at capacity.
"There is no room at Fremont," the New York Times has quoted Musk. "We are bursting at the seams."
Tesla has constructed an additional factory in Nevada with the sole purpose of manufacturing batteries for the Model 3.
In June, many media outlets reported that Tesla had discussions with Chinese officials about creating a Tesla plant in Shanghai.