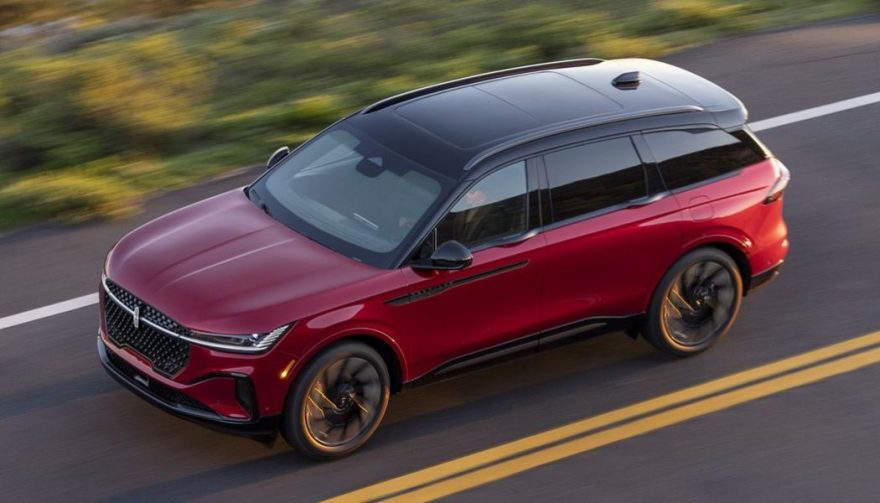 The 2024 Lincoln Nautilus
Providing You With Environmental Luxury
The Lincoln name has been synonymous with luxury and innovation in North America for decades. They have done their best to keep up with their reputation for luxury in recent years and the all-new Lincoln Nautilus looks to keep that reputation strong. The third-generation 2023 Lincoln Nautilus is a hybrid SUV looking to take the next step toward cleaner emissions.
Lincoln has put in a lot of work to create environmentally friendly vehicles and be more budget-friendly than decades ago. Depending on your budget, the new Lincoln Nautilus SUV is going to have something for everyone. This new generation hybrid takes the best of what it did before and improves upon it for the next effort.
Upgrades From the 2023 Nautilus
Lincoln has changed many things from their previous generation Nautilus. The more noticeable changes will be in the measurements. The dimensions of the 2024 Lincoln Nautilus SUV are larger than previous iterations. You are going to see a taller and longer vehicle along with a wider and longer wheelbase.
Along with some size changes, Lincoln also revamped the exterior aesthetics. The new Lincoln Nautilus is going to have the lighting and overall look of the more current lineup along with an option for a new hybrid engine.
Impeccable Interior Ingenuity
One thing that Lincoln has always been known for is its interior quality. The 2024 Nautilus takes the word luxury and runs with it. Not only is the seating as comfortable as humanly possible there is a mind-boggling 24-way power seat with massage features for the driver. This is one part of the Lincoln Rejuvenate feature that also utilizes fragrance that can be sprayed from the center console.
An impeccable leather interior allows you to have an audiophile experience every time you get behind the wheel. The 28-speaker Revel sound system will send you on a musical journey of your own accord.
You May Also Enjoy:
The 4 Best Toyota Hybrid SUVs On the Market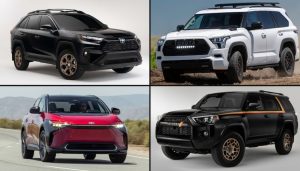 Related Search Topics (Ads)
Two Different Powertrain Choices
The 2024 Lincoln Nautilus SUV is looking to offer customers a sporty, 5-passenger SUV that is also environmentally friendly. You will have two brand-new powertrains available to choose from depending on the model you purchase.
Coming standard is a 250hp turbocharged 2.0L i-4 engine paired with an eight-speed automatic transmission. The hybrid variant has a similar 2.0L engine and an electric motor to increase the horsepower to 310. This optional engine is paired with a continuous variable timing transmission.
Tech and Safety Stand Outs
The 2024 Lincoln Nautilus SUV promises to have the most technology in one of its vehicles to date. It will have all the features and tech that Lincoln drivers already enjoy, plus the new BlueCruise 1.2 system. This system eventually becomes a monthly subscription but offers cutting-edge technology such as adaptive cruise control and hands-free driving.
You are going to have all of the modern safety features that drivers have come to expect in this day and age. Everything from blind-spot monitoring to rear-gate collision detection is there to make you feel safe.
Pricing Ranges Vastly
This is where the customer is going to have to make some difficult decisions. The 2024 Lincoln Nautilus is only available to pre-purchase for now. I cannot give you a firm answer on the pricing for this vehicle besides indicating it will start around $45,000 and easily go past $70,000 on the high side. The higher-end trim levels are going to offer the customer a whole host of different features that will more than cover the price increase.
The base-model Nautilus is going to come with 90 days of BlueCruise 1.2 for a free trial. There is no definitive answer on how much this feature will cost monthly after that. Moving up into higher trim levels for the Nautilus sees this feature included for up to four years before monthly billing comes into play.
A Lincoln For the New Age
There is a lot to be said about Lincoln wanting to electrify their entire lineup by the start of the next decade. The five-passenger Lincoln Nautilus looks to be their next step toward this fully-electric dream. The Nautilus will be a vehicle for Lincoln lovers that want to take that next step to have a greener future.
True fuel economy and emission numbers are not yet available to be able to compare to previous models. Lincoln themselves have stated that the numbers are going to be much better than in past years, and the claims make complete sense. The 2024 Lincoln Nautilus looks like it will be a great purchase for readers in the market for a new luxury hybrid SUV.