These Big Sippers are the Most Fuel-Efficient Trucks For 2020
To some it might sound strange to be looking for fuel-efficient pickup trucks. After all, they're known for being some of the most gas-guzzling vehicles on the road. With a tall cabin roof, big open bed in the back, and an upright tailgate to act as an airfoil, they're not exactly designed to slip through the air. That alone makes fuel efficiency a challenge for automakers as they design pickups to be the most fuel-efficient trucks for 2020.
But just because you need to haul dirty or big things around some of the time doesn't mean you want to pay through the nose at the fuel pump all of the time. Yes, you can install a tonneau cover or hard shell over the bed to help with aerodynamics, but such measures help even more if you start with a truck which doesn't consume as much fuel as others.
Fortunately, you have some choices when it comes to the most fuel-efficient trucks for 2020 in these modern times. The following six trucks all have different things to offer. Some run using gasoline, others combust diesel, but all of them feature two-wheel drive. The fact is if you need to send power to all four wheels, it's going to cost more fuel as well as inflate the price of the truck.
If what you really need is efficiency, you should consider any of the following.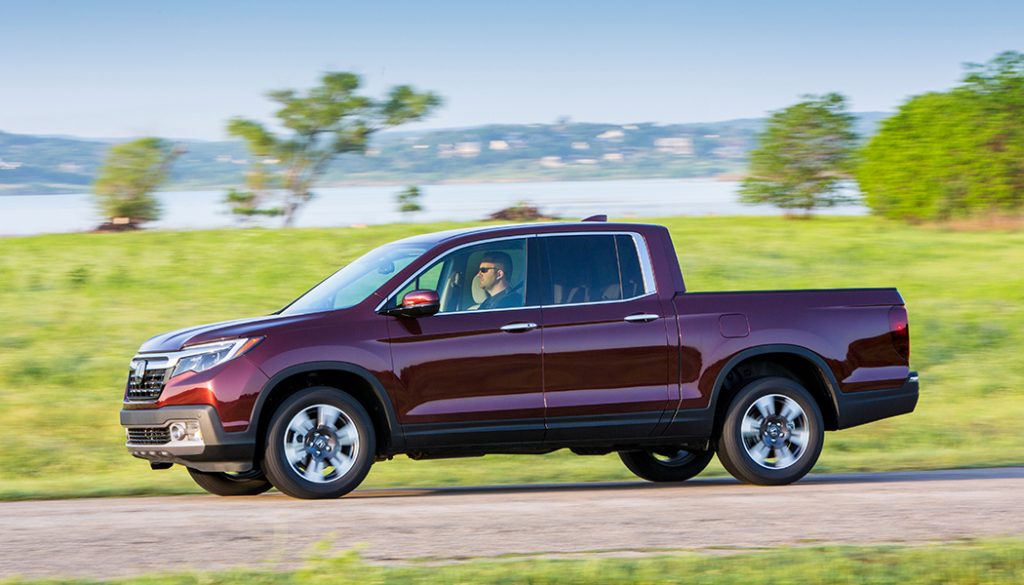 Honda Ridgeline – 22 MPG Combined
3.5-liter V-6, 6-speed automatic transmission, two-wheel drive
Admittedly, the Honda Ridgeline isn't for everyone. After all, it has a unibody design instead of the body-on-frame structure you find with other pickups. That means it's less rugged and capable when it comes to towing and hauling, but you do enjoy a smooth car-like ride. Basically, it comes down to priorities.
As you can see, the Ridgeline is also a good option for fuel efficiency, even though it comes in at the bottom of this list. Honda has a reputation for these sorts of things, so that's no small wonder. The most ideal candidates for this truck are people who are going to put items in the bed only occasionally but want that flexibility in their most fuel-efficient trucks for 2020.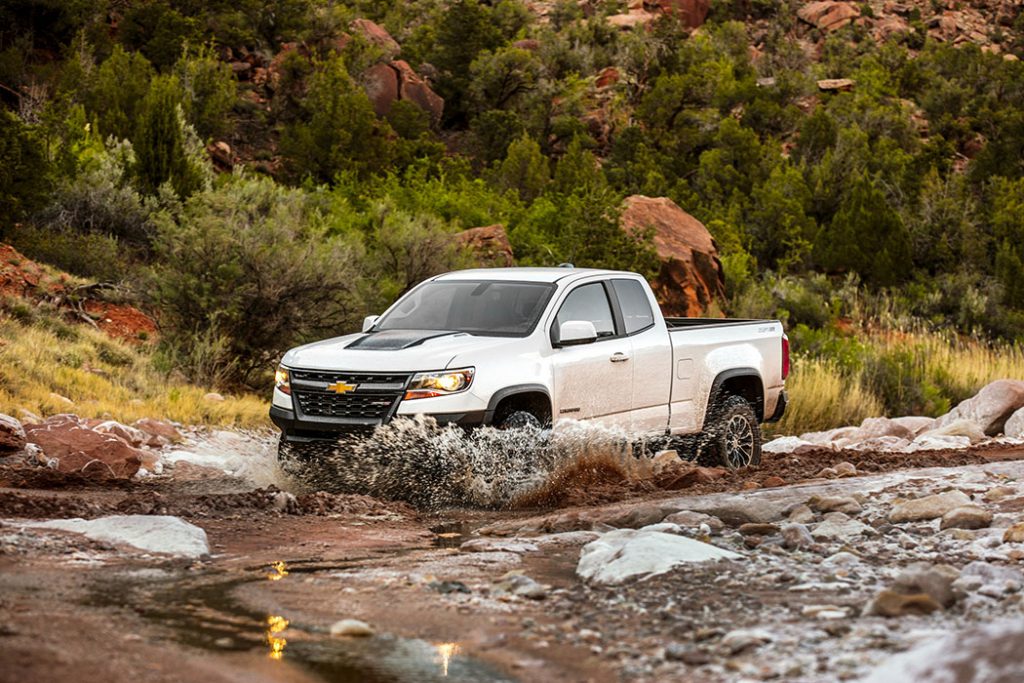 Chevrolet Colorado/GMC Canyon – 23 MPG Combined
2.8-liter four-cylinder diesel, 6-speed automatic transmission, two-wheel drive
General Motors snuck its twin midsize trucks into the top echelon for fuel economy, thanks to the wondrously efficient 2.8-liter Duramax turbo-diesel engine. As you probably expect from any diesel, it puts out a respectable amount of torque at a peak of 369 lb.-ft. You can also use your Colorado or Canyon to tow up to 7,700 pounds using this engine, which is impressive for a pickup model that's not full-size.
The one thing about these GM twins is they're getting a little long in the tooth, something which shows more for the interior. If you don't mind the cabin on either one that's obviously not a deal-breaker, but for some having the latest features will trump fuel efficiency, at least to a point.
You May Also Enjoy:
Colorado ZH2 FCV Is Hummer Of The Future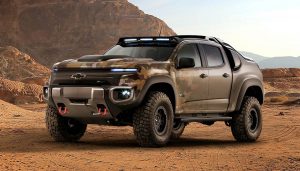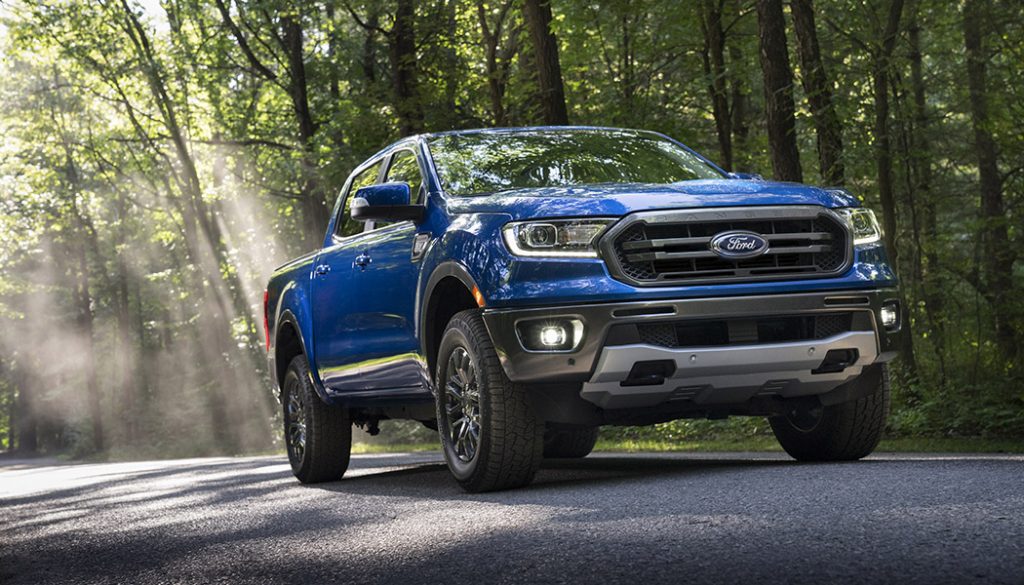 Ford Ranger – 23 MPG Combined
2.3-liter 4-cylinder, 10-speed automatic transmission, two-wheel drive
There's been plenty of hoopla about the return of the Ford Ranger to the US market, and now that it's here we can bask in its fuel-efficient ways. Sure, it doesn't top this list but it's not too far off from the lead trucks. On top of that, if you're a die-hard fan of the Blue Oval and still don't want to be stopping to refuel constantly, this is your best option.
Thankfully, that 2.3-liter EcoBoost engine isn't a total pushover, because it provides 310 lb.-ft. of torque and 270 horsepower. That's great and when combined with the smooth-shifting 10-speed automatic the result is surprisingly quick acceleration. Just remember that constantly punching it will hurt fuel economy. If that's not impressive enough, the fact the Ranger can tow up to 7,500 pounds should have you thinking this might be the truck for weekend fun.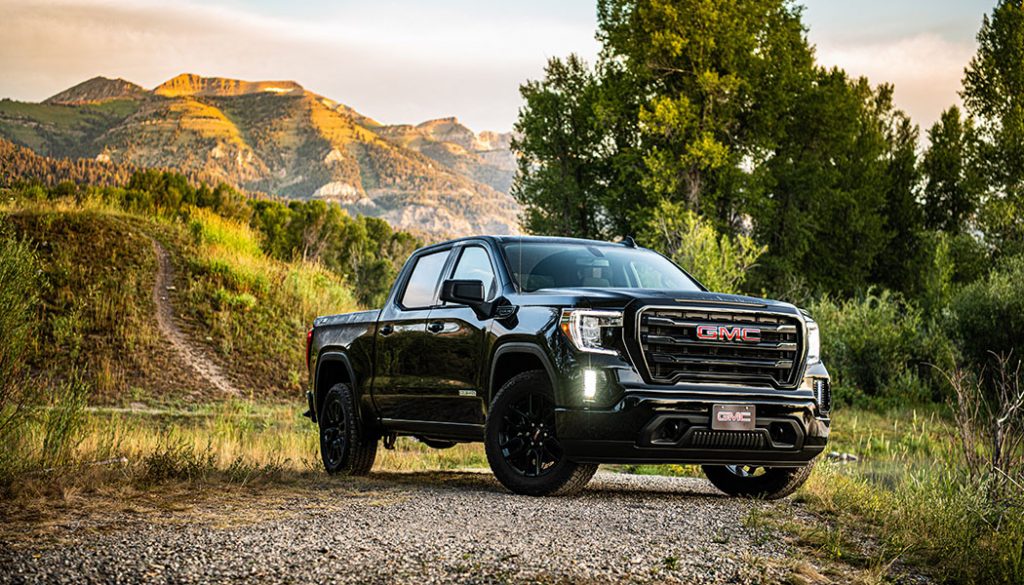 GMC Sierra – 26 MPG Combined
3.0-liter V-6 diesel, 10-speed automatic transmission, two-wheel-drive
Thanks to an increasing divergence between the GMC Sierra and Chevrolet Silverado, the two trucks no longer score the same on fuel efficiency ratings. Before you think that getting the Silverado is obviously the better choice since it offers just a little better fuel economy, you need to realize there are some other differences you should weigh.
With the GMC you're getting not only a different look but increased luxury. Trucks used to be all about stripped-down utility – those days are over. Now people enjoy all kinds of features like leather upholstery, seat heaters, navigation, and so on in their pickups. Just realize you can go with the opulent Denali model and get 26 mpg since it can be had with the 3.0-liter Duramax engine, which is a very nice combination.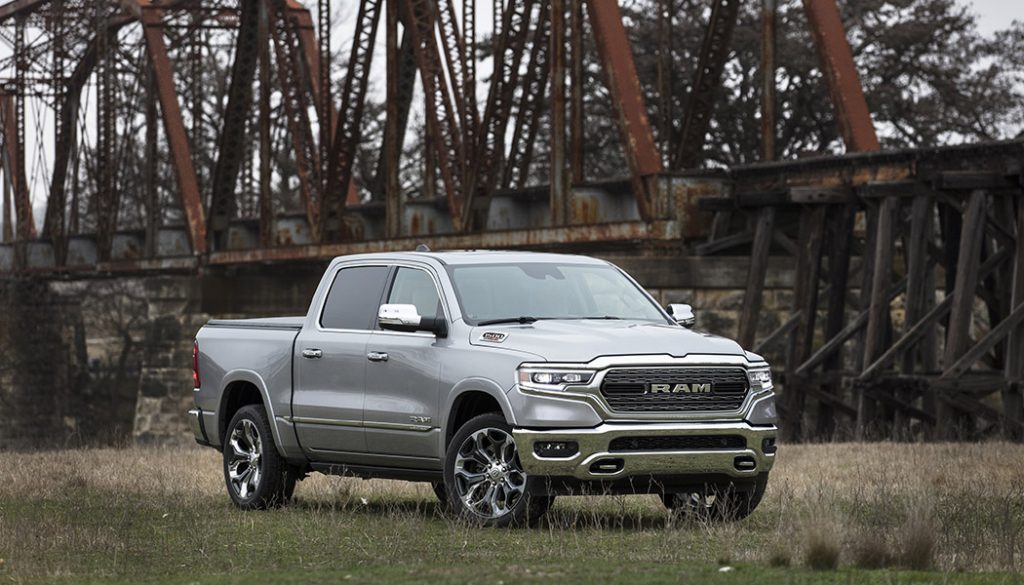 Ram 1500 – 26 MPG Combined
3.0-liter V-6 diesel, 8-speed automatic transmission, two-wheel drive
There are a lot of reasons to consider the Ram 1500, especially considering that EcoDiesel 3.0-liter engine really sips the fuel. You can really add to the utility of this entry on the most fuel-efficient trucks for 2020 by opting for the multifunction tailgate, which flips down in the traditional way or opens like barn doors with a split in the middle. You might also consider the RamBox cargo system, providing clever locking, lighted compartments in the side rails.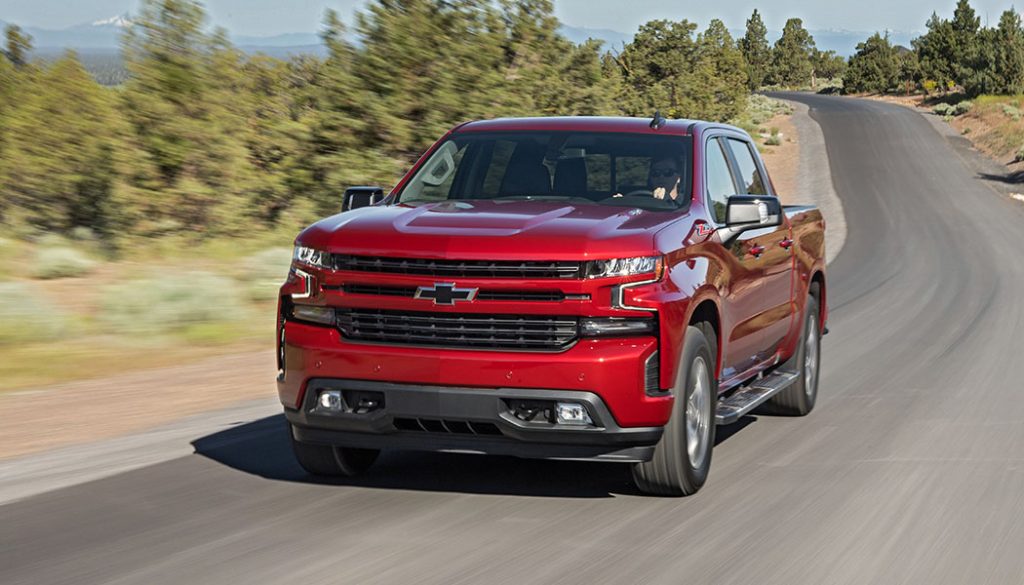 Chevrolet Silverado – 27 MPG Combined
Turbocharged 3.0-liter V-6 diesel, 10-speed automatic transmission, two-wheel drive
If all you care about besides having a bed to haul stuff is saving on fuel, the Chevy Silverado is the truck for you, at least by EPA fuel economy numbers. That is if you're ok with using diesel instead of gas. It leads the pack at an amazing 27 mpg and yet with that engine can still tow up to 9,300 pounds.
To sweeten the deal for the best of the most fuel-efficient trucks for 2020, the newly-redesigned Silverado has a bed Chevy says is "the most functional" out there. The design is supposed to be lighter and stronger than the competition, plus bigger. It also features 12 tie-downs as standard, which if you've ever hauled anything you need to secure down you know is a nice number to have at your disposal.