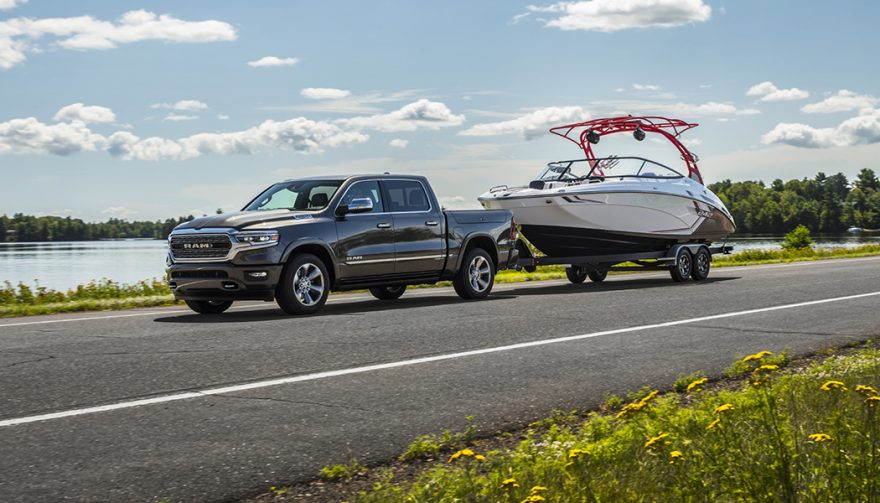 Need to lug and haul in comfort? We look at the market and give you five choices for the most comfortable truck of 2019. Big and small.
Our Picks For Most Comfortable Truck of 2019
Pickup trucks are the most popular type of vehicle sold in the U.S. The top 7 sellers put just shy of 3 million new trucks on America's highways in 2018. You might remember, and if you don't you can look it up in a 1949 copy of Motor Trend Magazine, pickups used to be farm to market rides. They had a hard bench seat, a giant steering wheel, and a washboard ride. In later years, if you were lucky, the most comfortable truck got a radio that had both AM and FM.
Today it's a different story. Today a pickup is likely to be better equipped and more comfortable than most SUVs. They're likely to be garaged in a suburb rather than on a farm or ranch. And when the truck bed is being used, or the towing capacity tested, the bed will be filled with a new piece of furniture found at a yard sale. And if something is being towed it will likely be a boat not a hay wagon.
Today, for many new truck buyers, comfort, convenience, and technology are more important than the traditional measurements of payload and towing capacity. Today, manufacturers are outfitting their trucks with all the comfort and convenience of their upscale SUVs and sedans. An entry-level Ram 1500 is arguably more comfortable than any crossover, sedan, or minivan in the FCA lineup. The times they are a-changing.
So, in this race to make the most comfortable truck, who stands out? We think these five trucks have the whole package, a great interior, and just as importantly, a great suspension. These rigs most definitely don't "ride like a truck."
We're basing our most comfortable truck picks on overall comfort. Which takes into consideration smoothness of ride, ease of handling, and of course, cabin creature comforts. With that in mind, here's our list of five in no particular order.
2019 Ram 1500
Newly redesigned for 2019, the Ram is a superbly comfortable pickup truck thanks to an amazing suspension, a big roomy cabin, and an almost upscale interior. In short, none of the attributes you would expect from a "work" vehicle. Ram finally abandoned leaf springs (the suspension system for Conestoga wagons) and now has a class-exclusive air suspension that gobbles up bumps and rough terrain on or off the road. A better suspension means an easier to control, more responsive steering. And Ram's big brakes are firm and effective building driver confidence. Of course, there's that HEMI V8 and 8-speed automatic which inspires confidence as well.
Depending on the trim, inside can be downright luxurious. Regardless of trim, you'll find more legroom in front and back and there will be a tight fit of all components resulting in a library like quiet. Up front the seats are nicely formed and bolstered and offer power adjustments. There's a bench in the back that's also comfortable and the backrest actually reclines. Leather everywhere if you want it, dual climate control, premium sound system and of course Uconnect® 4 are just a few of the luxuries available.
2019 Ford F 150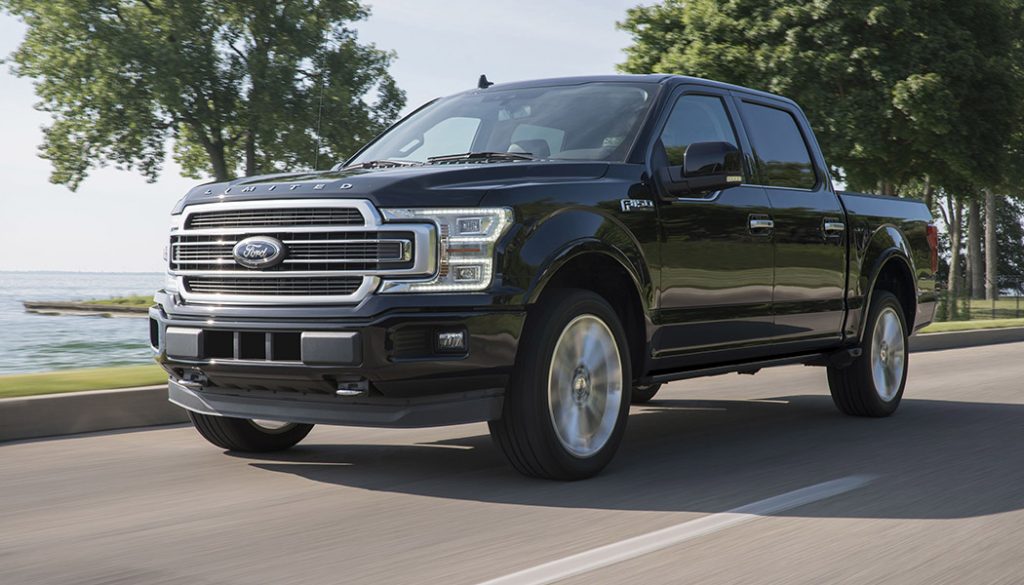 The best selling (again) Ford F-Series line is no slouch when it comes to comfort. The cabin is large enough and packed with amenities making it perfect for family use as well as work. The seats are exceptionally comfortable, can come heated and ventilated, are wrapped in leather if you want, and allow for comfortable seating for hours. The cabin fit is tight creating a quiet cabin void of road and wind noise. Even the engine is quiet. And the climate inside the cabin has nothing to do with the weather outside. The climate control is exceptionally efficient and fast-acting. Sync 3 is the infotainment system and the touchscreen displays crisp graphics although screens are slower to change that FCA's Uconnect. Apple CarPlay and Android Auto are both supported. There are two USB ports and a 110 plug located in the rear. Overall, the cabin is a pleasant place to spend some time.
You May Also Enjoy:
How to Get 2700 Horsepower Out of Your Ford F-150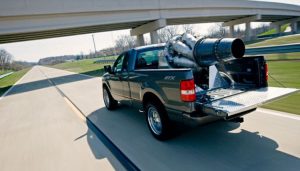 Related Search Topics (Ads)
2019 GMC Sierra 1500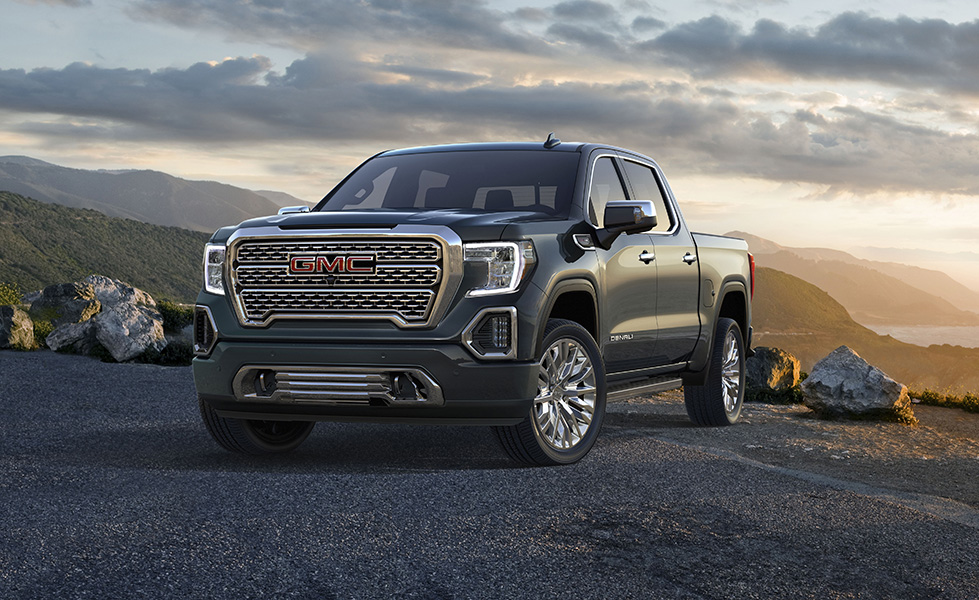 For the first time in a long time, the GMC Sierra is not just a pricier Chevy Silverado. It actually has some comfort creds of its own. At the heart of the Sierra's smooth ride are a strengthened steel frame and an adaptive suspension system. With a more stable ride comes easier handling both on the job and on the pavement going home. Inside the cabin you're going to find room…a lot of it. Combined, the Sierra has class-leading head and leg space. Front buckets are well-formed with plenty of bolstering, power-adjustable, and can come heated and ventilated if you like. Plenty of interior cargo space keeps even a laptop stored away securely. If you go for the top of the line Denali you get brushed aluminum, real wood trim, and premium leather everywhere. An 8-inch touchscreen and a driver's digital info screen in the instrument cluster provide a wealth of information. The Sierra is comfy, connected, and a smooth ride suitable for work of a daily family ride.
2019 Honda Ridgeline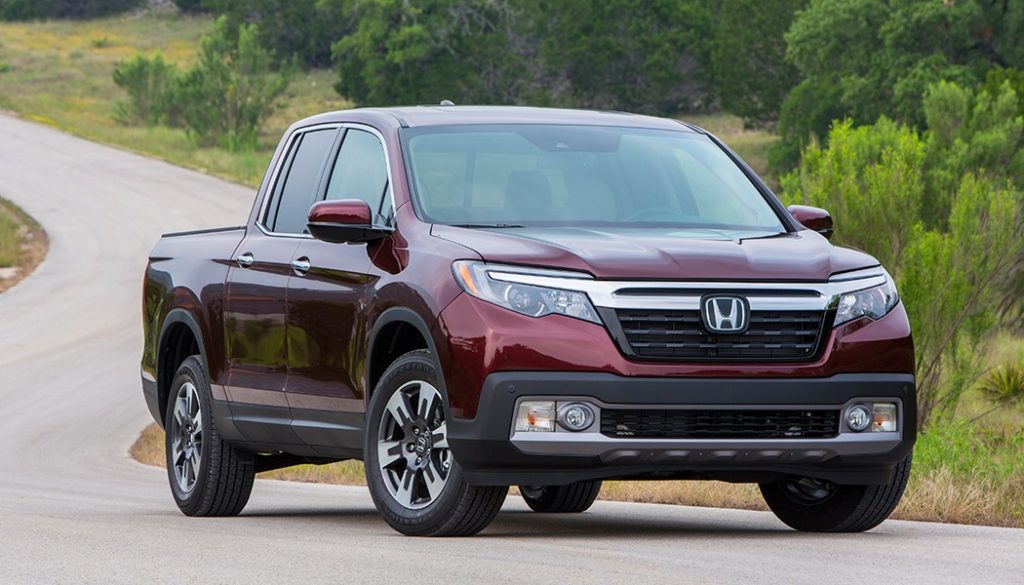 Not everyone wants a full-size pickup and the Honda Ridgeline is without question the most comfortable of the mid-size lineup of trucks. For starters, helping make it a most comfortable truck is unibody construction not cab on frame. Toss in fully independent suspension and torque vectoring, and you have a ride that strongly resembles the Honda Pilot SUV which is the underpinning of the Ridgeline. The front seats are comfortable and wide enough to accommodate big drivers and the bench in back can provide hours of comfortable seating. It has a tri-zone climate control system that's quick-acting and efficient. The cabin itself is surprisingly quiet with minimal road and engine noise. Easy to get in and out, the Ridgeline is another truck that can serve as a family ride.
2020 Jeep Gladiator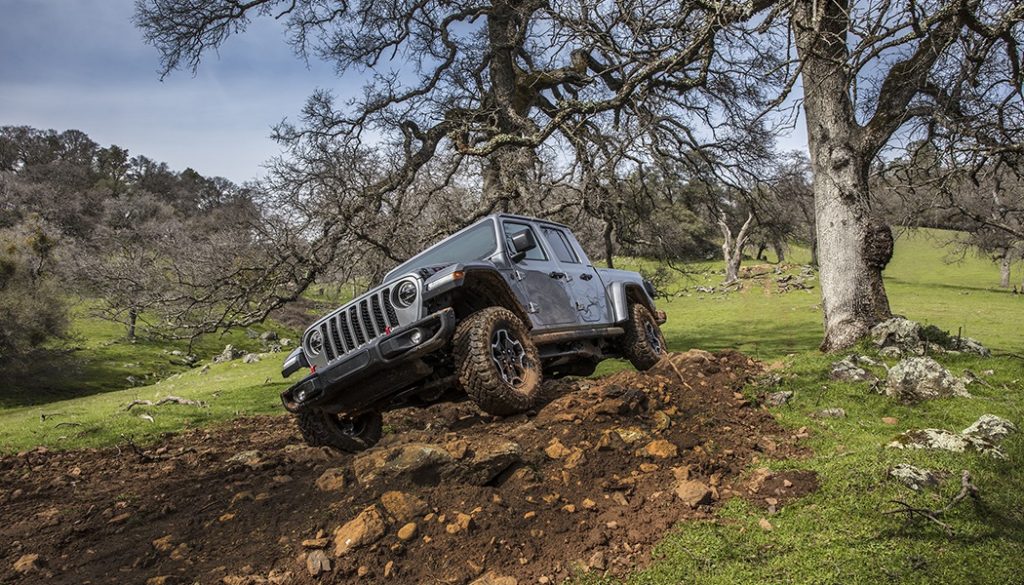 Comfort is a relative thing, isn't it? If you're towing 9,000 pounds of boat down an interstate on the way to your cabin on the lake, you probably appreciate a plush, comfy, ride filled with the smell of leather. That's your expectations. But if you plan on crawling rocks and kicking up dirt, your idea of the most comfortable truck will be different. Yes, you'll want the well-formed, well bolstered seating that comes in a Gladiator and you'll appreciate the coolness factor of accent stitching. The color possibilities in the interior mean distinctive styling to the seats, steering wheel, dashboard, shifter and bezels, You'll also like the convenience of voice command so your hands don't have to leave the wheel. Climate control? Just put on or take off the doors. Overall, the Gladiator is organized and equipped perfectly for off-road adventure so we had to add it to the list.
That's it. If you're in the market for a truck, don't be surprised if you see more models with leather seats than vinyl. But that's what helps make the most comfortable truck.