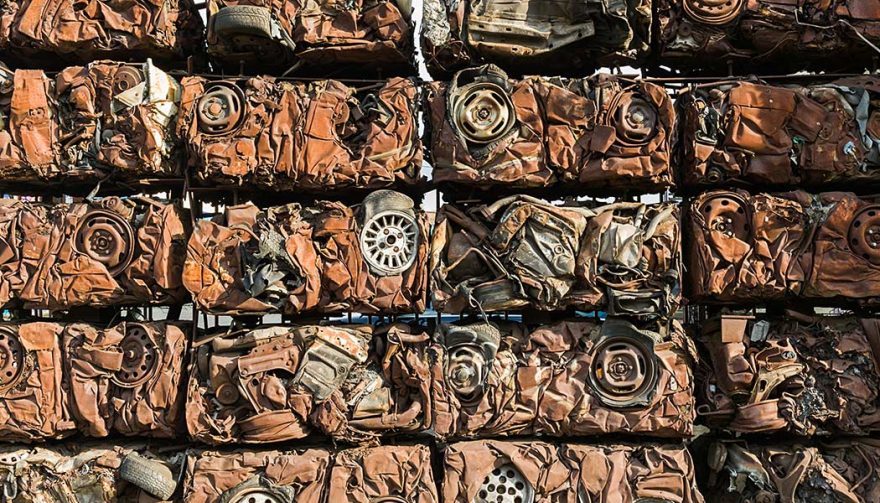 Anyone with a Dieselgate Volkswagen TDI has a big challenge: figuring out what vehicle to get next.
Your Volkswagen TDI Just Got Crushed – Now What?
Your beloved Volkswagen TDI is about to become a bale of scrap metal. In case you've been living in a cave for the past year, Volkswagen has been in the middle of a huge controversy. The Dieselgate scandal has involved extensive emissions cheats. Ultimately, most Volkswagen TDI owners will likely opt to have VW buy their vehicles back. There is an option to have Volkswagen fix the cars. That fix will most likely negatively impact the durability and performance, ruining everything that owners loved about these cars. The returned VWs will then be crushed, permanently preventing them from polluting anywhere on the planet.
Financially, going with the buyback option is wise. Anyone with a Dieselgate Volkswagen TDI has a big challenge: figuring out what vehicle to get next. Before anyone knew the cars polluted at ridiculous levels, there were some incredibly compelling reasons to get a Volkswagen TDI. They provided incredible fuel economy, solid handling, impeccable build quality and German panache.
So where do TDI owners go from here? Some might give the knee-jerk response of getting a Tesla Model 3. It seems to check off many of the same boxes. But that's not really going to work, since the electric car won't be ready for a few years. TDI owners need something now.
Beetle TDI Alternatives
The Volkswagen Beetle is a fun car with a retro look. Owners will likely want to replace it with something that has a similar vibe. There are two obvious choices that fit this bill:
Mini: thanks to a heavy dose of German engineering and style, it matches and arguably exceeds the build quality of the Beetle. The car also is retro in its own way, while still offering up plenty of modern comforts and conveniences. With three- and four-cylinder engine options, the Mini is fuel efficient. Even more important, it's a blast to drive, far outdoing the tepid handling of the Beetle TDI.
Fiat 500: Like Minis, it has a retro-cool design inside and out that can be a lot of fun. The car is decidedly Italian, for better or worse, which could be a welcome change of pace for Beetle TDI owners. Performance is good all around, especially with the Turbo and Abarth versions of the car. Fuel economy is respectable. Build quality might be an issue for some.
Golf TDI Alternatives
The Golf TDI is fun and practical. It boasts tight handling, a five-door hatchback layout, and plenty of available features. Three solid options should be on your short list:
Honda Civic Hatchback: A fun new design, plus a chassis that serves up surprisingly agile handling. The availability of a turbocharged four-cylinder with a manual transmission makes this a good substitution for the Golf TDI. Honda has a stellar reputation for efficiency and reliability as well. This is a new model that is expected in Honda showrooms in early 2017.
Mazda3 5-Door: Like Honda, Mazda is known for making solid cars that are a blast to drive. You can get a manual transmission, catering to those who want more control behind the wheel. Incredible engineering means impressive fuel economy.
Hyundai Elantra GT: Most people don't realize what a gem this five-door hatchback car is. It sells well in Europe and handles itself incredibly well in just about every situation. Great value and nicely equipped. Build quality is excellent, and the overall design is stylishly modern.
You May Also Enjoy:
2017 Toyota Prius Review: Can It Charm a Car Buff?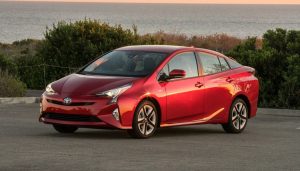 Jetta TDI Alternatives
With the Jetta TDI, fuel economy is combined with more space, the availability of an ultra utilitarian wagon, and overall solid performance dynamics. This is a tough act to duplicate, so consider the following:
Chevy Volt: Obviously, the Volt is a great for fuel efficiency and clean emissions. It far outperforms any Volkswagen TDI. You'll rarely be stopping at gas stations, but plugging in might take a little getting used to. On the upside, the second generation model is actually pretty good-looking. It also has a cool high-tech vibe that's sure to impress people and make running mundane errands more exciting.
Ford C-Max Hybrid: Fuel economy is respectable and the hatchback is distinctly European in its styling, although not of the German persuasion, and some might find it weird. Cargo space is good, but it falls short of what the Jetta Sportwagen offers. Sadly, handling is mushy, but a nice and comfortable interior can help make up for that.
BMW 328d xDrive Sports Wagon: It's more expensive than the Jetta TDI, but that's the price of getting another diesel-powered German car. Fuel economy is of course great, and people will be impressed by the badges, plus the interior is incredibly nice. All wheel drive comes standard. Repairs out of warranty can be quite pricey, so proceed with caution.
Toyota Prius V: It's a highly efficient wagon, so you can haul around plenty of stuff like the Sportwagen can. The drawbacks include zany looks, sloppy handling , and it's a Prius. But you do get incredible reliability.
Subaru Outback: There are plenty of good reasons why Subaru keeps selling more and more of these wagons. They're well-composed, solid, efficient, spacious, handle great in snow, and do awesome in safety tests. In other words, they check off a lot of the same boxes as the Jetta Sportwagen TDI.
Passat TDI Alternatives
More mature and refined than the Jetta, the Passat TDI is also quite spacious and composed. Potential replacements are hard to come by, but these should be good fits:
Honda Accord Hybrid: Forget what you think you know about the hybrid version of the Accord. The newest iteration is completely different, putting performance on the same level as efficiency. That means more fun behind the wheel. It's also a great-looking car. The interior is pretty comfortable, making it a good match to the Passat TDI.
Chevy Malibu Hybrid: Surprised to see a Chevy on this list? If so, you obviously haven't checked out the new Malibu. It's nothing like past versions. The car features a shockingly luxurious interior, plus performance that will make you check the badge twice. The hybrid powertrain is well-composed and miserly with every last drop of fuel.
Touareg TDI Alternatives
An official buyback plan for the 3.0-liter V6 Touareg TDI hasn't been announced yet, so this might be jumping the gun. That being said, you can consider these options:
Jeep Grand Cherokee Overland (with diesel engine): It's cheaper, more off-road capable and fuel-efficient. Plus, the interior is luxurious, rising to the level of the Touareg.
Toyota Highlander Hybrid: The hybrid powertrain is efficient and solidly capable. This SUV can take on some reasonably rugged trails, like the Touareg. Reliability is great, and you get a third row of seats, which is a nice plus.
Volvo XC90 Plug-In Hybrid: The downside is it's not exactly cheap, but the Touareg TDI isn't either. There are several reasons why this Volvo keeps winning plenty of awards, like legendary safety innovations, cutting-edge onboard technologies and the ability to drive using only electricity.
Volkswagen TDI – The End Or The Beginning?
While this might be the end of the road for your Volkswagen TDI, it's the beginning of a new journey for you. The vehicle you choose next could become your new favorite ride, so choose wisely.