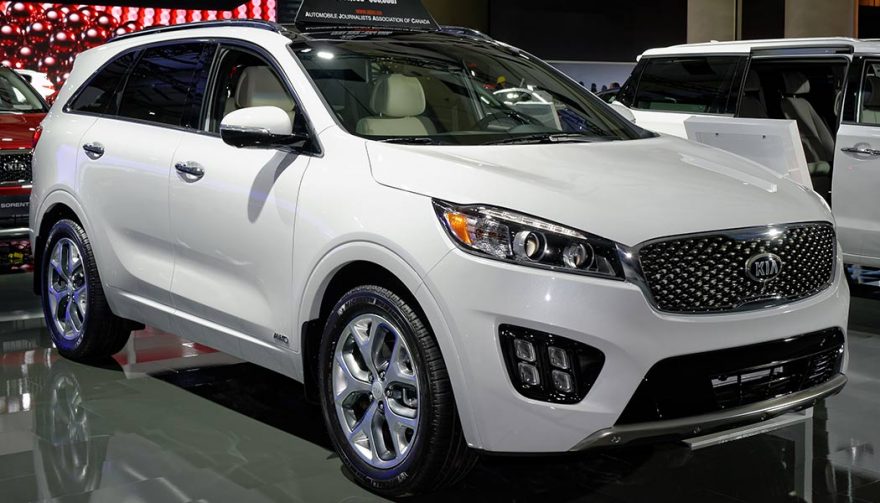 Citing a number of reasons, VSAs named Kia the top brand
VSAs Crown Kia Most Satisfying Popular Brand
The annual Vehicle Satisfaction Awards, or VSAs, conducted by AutoPacific, measure a customer's satisfaction with their vehicle through surveys. For several years, the popular brand category has been dominated by domestic brands. This year, however, Korean automaker, Kia, takes home the crown.
The surveys conducted takes responses from owners of a wide range of vehicles and tally them to determine which brand's customers are most satisfied with their product. This year, over 65,000 responses were included from owners of 2015 and 2016 new vehicle purchases.
In recent years, Kia has made a surge ahead in their standings, consistently ranking higher than ever before. This year, Kia got the nod by a wide margin, 16 points ahead of the nearest competitor, GMC.
According to AutoPacific president, George Peterson, "VSAs look at the big picture, which includes owners' experiences with their vehicle's quality and safety, but also goes deeper into the heart of the ownership experience." 50 different criteria are graded in their surveys, from comfort and style to fuel efficiency and performance.
Kia has made great strides in vehicle quality and dependability in recent years. Since the 90's where Kia cars were thought of as disposable, low-end vehicles, the automaker has sought a top spot in the industry. The Sorento has been named AJAC's best new SUV, the 2016 Optima has been named MOTORING TV'S Family Car of the Year, and many models have been designated IIHS Top Safety Pick Plus.
With an ever-increasing vehicle lineup that now includes hybrids and even the Soul EV, Kia has solidified their spot in the market as one of the most satisfying brands to drive.
In case you're curious, here are all the Vehicle Satisfaction Awards as determined by AutoPacific.
2016 Vehicle Satisfaction Award Winners
President's Award (Highest VSA Score to Date): Cadillac Escalade
Most Satisfying Vehicle Overall: Cadillac Escalade
Highest Satisfaction Premium Brand: Tesla
Highest Satisfaction Popular Brand: Kia
Passenger Cars:
Luxury Car: Mercedes-Benz S-Class
Aspirational Luxury Car: Volvo S60/V60
Luxury Mid-Size Car: Nissan Maxima
Large Car: Hyundai Azera
Mid-Size Car: Kia Optima
Premium Compact Car: Mercedes-Benz CLA
Compact Car: Kia Soul
Economy Car: Honda Fit
Sports Car: Chevrolet Corvette
Sporty Car: Chevrolet Camaro
You May Also Enjoy:
2017 Kia Forte Review: It's an Effective Facelift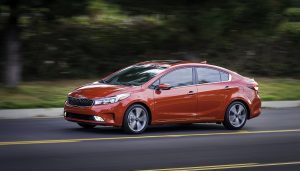 Light Trucks:
Light Duty Pickup: GMC Sierra 1500
Heavy Duty Pickup: GMC Sierra HD
Compact Pickup: Nissan Frontier
Luxury SUV: Cadillac Escalade
Large SUV: Chevrolet Suburban
Mid-Size SUV: Toyota 4Runner
Premium Luxury Crossover SUV: Mercedes-Benz GLE
Luxury Crossover SUV: Lexus RX
Large Crossover SUV: GMC Acadia
Premium Mid-Size Crossover SUV: Nissan Murano
Mid-Size Crossover SUV: Nissan Rogue
Compact Crossover SUV: Hyundai Tucson
Minivan: Kia Sedona