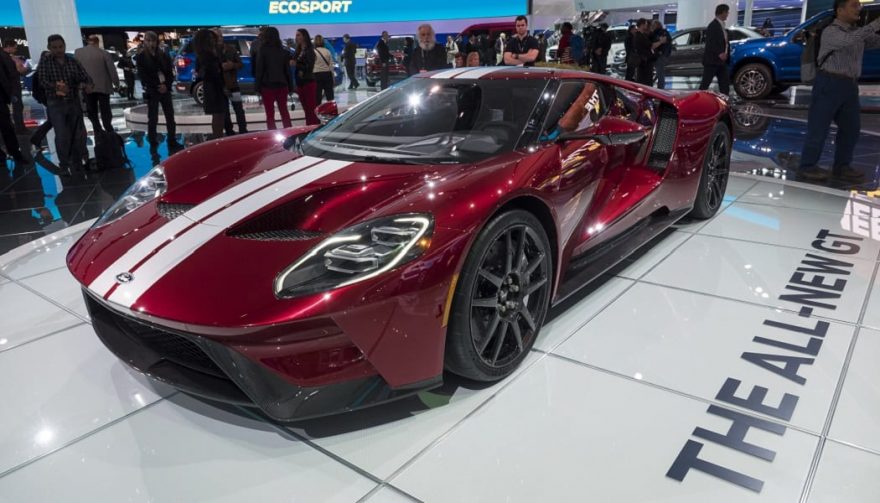 The 2017 Ford GT can run with fierce European competitors
What You Need to Know About the 2017 Ford GT
It's been a slow simmer since Ford reintroduced the Ford GT to us at Detroit's North American International Auto Show (NAIAS). At that time, the Ford GT was just a glimmer in daddy's eye, not yet fully prepared for a showdown against the top contenders in the supercar category. Now, we've just about reached a full, rolling boil.
Ford Motor Company has let us in on the production specifications for the 2017 Ford GT, from the curb weight and horsepower to the Calabogie Motorsports Park lap time. Are you prepared to pick your jaw up off the floor?
A Sprint or a Marathon…or Both?
The all-new Ford GT is a halo car, and that means it gets the best of everything. The culmination of Ford's technology, all finely tuned and neatly wrapped, includes the most powerful EcoBoost engine ever built.
It possesses 647 horsepower and 550 lb-ft of torque. That's nearly 200 – yes, you read that right – horsepower more than the 2017 Ford F150 Raptor, though it has the same 3.5-liter displacement as its dune-running truck big brother.
Needless to say, it has a little bit of zip. You want to know how fast it's going to go, right? You'd better hold onto your hat, because its top speed is 216 miles per hour, according to Ford.
You May Also Enjoy:
Ford Focus ST: This Hot Hatch Can Cure a Boring Commute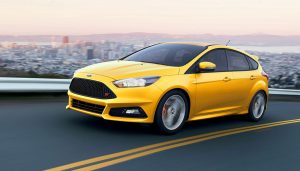 Imagine taking the three-and-a-half-hour drive from Detroit to Columbus and trimming it down to about 53 minutes. That's the Ford GT's pace, although its tires may not handle a marathon like that.
Another comparison: the Ford GT, a Ferrari 458 Speciale and a McLaren 675LT all hit the track at Calabogie for time trials. All piloted by the same driver, all equal in their prep.
The numbers are astounding. The Ferrari rounded the track in 2:12.9, and the McLaren 675 was slightly better at 2:10.8. The Ford GT trimmed a little time off that yet, accomplishing a hot lap at 2:09.8.
Who would've thought a domestic car would ever compete with – much less outperform – McLaren or Ferrari?
Best Supporting Cast
Obviously, there's much more to the Ford GT than just horsepower to achieve such blistering speed as well as keep it under control.
The body is a monocoque of carbon fiber, wrapped around a steel roll cage and set atop an aluminum structure. This is why the 2017 GT weighs scarcely more than 3,000 pounds.
Its powertrain is simply rear-wheel drive and a seven-speed dual-clutch Getrag transaxle, reducing the added weight an all-wheel-drive system would add.
Electronically controlled suspension with two selectable ride heights adapts the car to its driver and road surface.
AdvanceTrac electronic stability control compliments the four-wheel carbon ceramic disc brakes and Brembo calipers, bringing this rocket to a stop on a dime.
Mid-engine design means nearly perfect weight distribution for the pinnacle in handling.
Winning Races Already
The Ford GT has already made its presence known on the race track, besides time trials. In the 2016 Le Mans 24 Hours race, Chip Ganassi's racing team achieved first place overall, taking the podium with their Ford GT. But that's not all – third, fourth, and ninth places were all taken by the GT as well.
The racing heritage Ford brings to the table is evident in the 2017 Ford GT. And it's coming soon to a dealership near you.