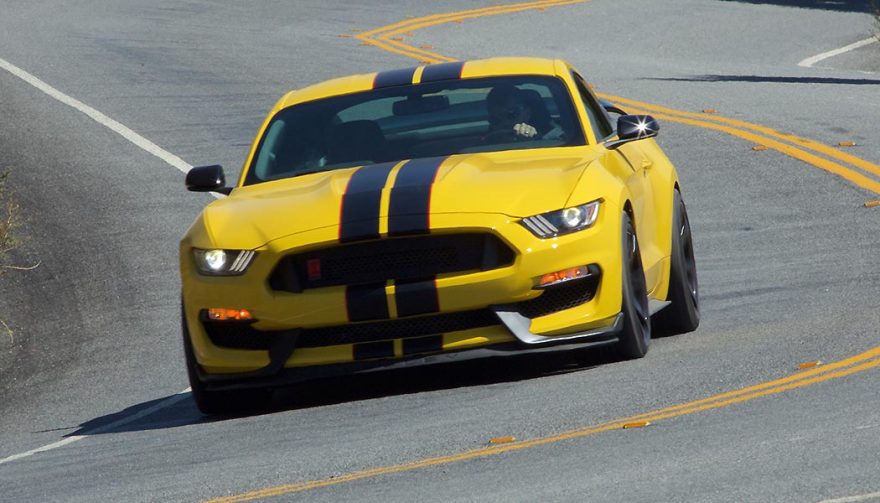 2016 Shelby GTR350R Mustang is one of the latest Ford Performance offerings.
Ford Performance Lineup Accelerates Quickly
In recent years, the Ford Motor Company has made a serious commitment to performance, establishing the Ford Performance division to oversee its diverse collection of enthusiast-focused machines.
Ford Performance Upping Its Game
This lineup of performance cars has caught the eye of more and more buyers around the world. In 2016, Ford Performance will nearly double its volume from just three years ago. This year Ford will sell more than 200,000 performance cars globally, including:
Fiesta ST
The Ford Fiesta ST hot hatch could be the best single performance value available today. A 197 hp turbocharged engine is coupled to a six-speed manual, with sport-tuned suspension, electronic Torque Vectoring Control to reduce understeer, and three-mode electronic stability control. It's all packaged in a compact, front wheel drive 5-door hatchback body and priced from $21,460 plus destination. Body-hugging Recaro seats are available as an option. You even get a complimentary day of performance driving instruction from ST Octane Academy at Miller Motorsports Park in Utah.
Focus ST
The Focus ST is the Fiesta ST's big brother, with a little more of everything. There's more interior space, more displacement (2.0 vs 1.6-liter), and more horsepower (252 vs 197). The front wheel drive 5-door hatch features enhanced Torque Vectoring Control with cornering understeer control. Recaro seats are optional. A six-speed manual shifter is the only transmission choice. If you like the Fiesta ST, but need a bit more interior space and trunk room, the Focus ST is a good option.
Mustang
Ford recently decided to get serious about strengthening Mustang sales throughout the world. One major step was the addition of the 310 hp, 2.3-liter 4-cylinder EcoBoost engine option. Another was the development of right-hand drive for markets such as Great Britain, Australia, Japan, South Africa, and Singapore. Mustang was the world's best-selling sports coupe in 2015, even outselling every German competitor in Germany itself. The new track-ready Mustang Shelby GT350 and GT350R are already sold out for the 2017 model year.
You May Also Enjoy:
Ford Mustang Gets a 10-Speed Transmission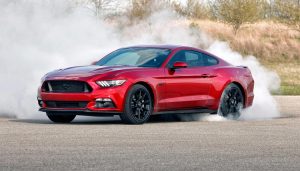 Focus RS
A rally car for the road, the Focus RS offers 350 hp delivered to the ground through all four wheels. Lateral acceleration exceeds 1g, allowing the Focus RS to catapult out of corners. Configurable drive modes tailor the performance profile for the road or the track, with Normal, Sport, Track and Drift settings. Brembo brakes and Recaro seats complete the package. Priced from $36,120 plus destination, this is an extreme performance machine at a reasonable price. It has sold out in every region around the world.
New Ford Performance Vehicles Coming
The new F-150 Raptor arrives in the U.S. during the fourth quarter. It will also be sold in China for the first time. The first batch of 500 Ford GT cars, whose owners were selected from over 6,500 applications, will also begin arriving late in the year. Ford Performance has promised an additional ten all-new models by the end of the decade.