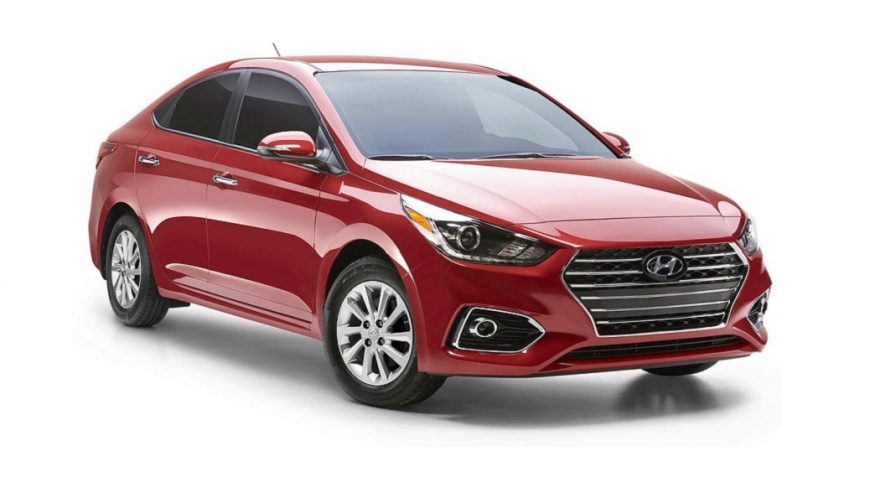 The fifth generation 2018 Hyundai Accent grows in length, and maturity
Unveiled Hyundai Accent Gets an Elantra Makeover
The fifth generation 2018 Hyundai Accent looks much more like its older sibling the Elantra. The fully redesigned subcompact car made its debut at the 2017 Canada International Auto Show.
Along with updated exterior features, the Korean automaker's most affordable car has updated safety and infotainment features. There's also new hardware under the hood.
The 2018 Hyundai Accent sedan hits streets late this year. A five-door hatch should make its appearance in early 2018. However, the hatchback will only be available, at least initially, in Canada.
On the Outside
The Accent's new design was intended to align the car's appearance under the same umbrella that influences Hyundai's other brands.
"I think you see it in a number of our vehicles across our lineup," said Chad Heard, a public relations senior manager at Hyundai. "It's a sophistication element. It's a confidence in the design. There's some bold element."
In particular, there's the mean cascading grille and wrap-around headlights in the front. The rear received similar Elantra-inspired alterations.
The 2018 Hyundai Accent still resembles its predecessor. The changes are subtle, but deliberate enough to give the car a more grownup look.
You May Also Enjoy:
The New Hyundai Accent Goes Beyond Entry-Level Quality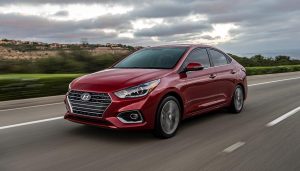 Related Search Topics (Ads)
And it actually did grow. The new Accent is a tad longer and a whole inch wider. The wheelbase increased nearly half an inch as well, which helps the interior and cargo packaging.
On the Inside
The roomier cabin has more advanced technology and sophisticated atmosphere. There's even heated seats, which is a surprising feature for vehicles in this sector of market.
The overhauled driver-oriented center stack includes a new infotainment system tucked into dash. The floating screen is gone. The interface comes with a standard 5-inch touchscreen, with an optional 7-inch version that comes equipped with both Apple Car Play and Android Auto.
"That opportunity to mirror your phone onto your car – that's a fantastic feature," Heard said. "And I can't remember living without it."
A 60/40 split-folding rear bench adds more than 13 cubic feet to the trunk space in the sedans, nearly 22 cubic feet in the hatchbacks.
Under the Hood
The new Accent – all trims – comes with a new powertrain. There's a 1.6 liter direct-injection 4-cylinder gasoline engine that can produce about 132 hp and 119 lb-ft of torque. These numbers are actually down a little bit from the model it replaces.
Still, with the new Accent weighing in at around 2,500 pounds, that should be enough power to get it down the road.
The engine comes mated to a standard manual six-speed transmission, or an optional six-speed automatic.
EPA fuel estimates aren't available for the new Accent. Hyundai, however, claims the new equipment and other tweaks produce a 7 percent greater fuel efficiency.