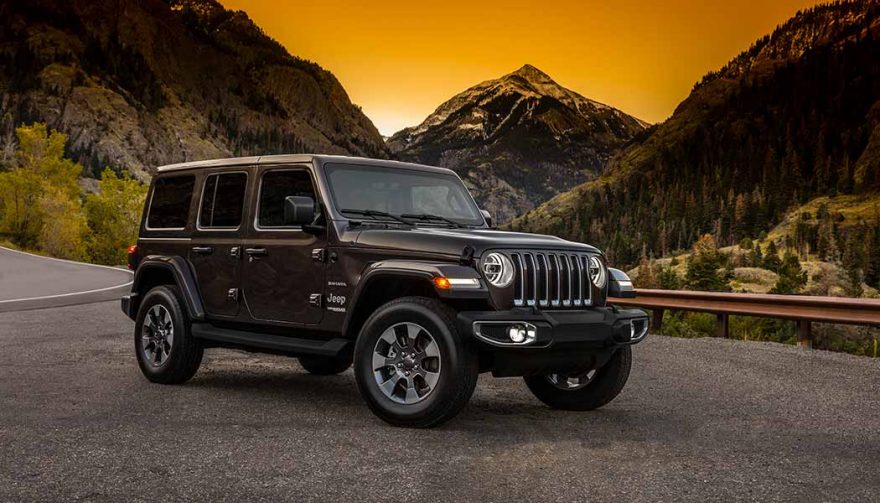 The next-generation 2018 Jeep Wrangler JL
Jeep Shocks with Sudden 2018 Wrangler JL Reveal
Everyone knew the 2018 Jeep Wrangler JL would be at the Los Angeles Auto Show at the end of November. Naturally, we all assumed a reveal would happen after the turkey had digested. That's why when Jeep dropped the reveal on Halloween, late in the afternoon, it caused shockwaves.
Here's what we know right now.
Evolutionary Design
Spy photos of the JL have been floating around for some time. From those we ascertained that the Wrangler would undergo an evolutionary design, and we were right.
As you can see, the iconic off-roader retains its slotted grille, round headlights and overall shape. That makes it familiar, at a time when wild vehicle designs are everywhere.
Several key aesthetic differences make the 2018 Jeep Wrangler JL unique and interesting. First off, the taillights are square, not rectangular, and they wrap around the corners. That creates a depth that was missing on the JK. Small vents in the front fenders add a sporty touch. The same thing goes for the larger vents in the middle of the hood. Also, the gas cap is no longer exposed. Instead it sits behind a utilitarian black plastic door.
Like the JK, you can fold the JL's windshield down. What's different is that the A-pillars stay in place. That alone should make the process faster and easier, encouraging JL owners to get some bugs stuck in their teeth more often.
Jeep flashed two sets of wheels. One is a classic-looking eight-spoke setup. The other, a split five-spoke design, is far more modern.
Mechanicals
Sadly, Jeep was tight-lipped about what's under the skin of the new 2018 Jeep Wrangler JL. We know a diesel engine is coming, along with a turbocharged four-cylinder gasoline unit.
From the official pictures, you can get some other juicy details. An analog, not digital, handbrake is included, which should make purists at least a little happy.
You can get a manual transmission, something that must be offered for a Wrangler to be taken seriously. A manually activated transfer case is also in view, another requirement for the JL to be a serious off-roader.
Not only do we know virtually nothing about the engines, Jeep has said nothing about transmissions or four-wheel-drive systems.  We also have no info about approach, departure or breakover angles for any of the new models.
Mopar has said it has developed a whole line of new JL accessories. The aftermarket can't be too far behind. Because it's a Wrangler, you should have plenty of upgrade choices in no time, with many more coming in the next year or so.
On November 29, Jeep will hold an official launch of the 2018 Jeep Wrangler JL in Los Angeles. We'll know much more by then.