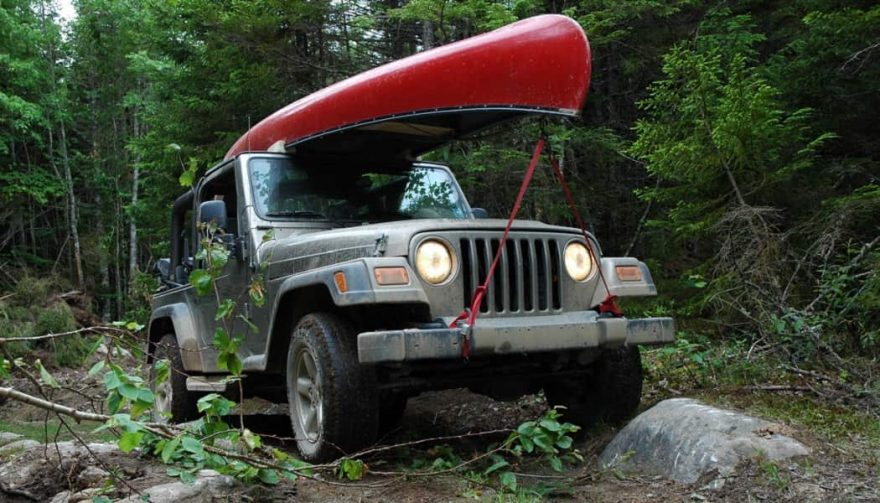 The Jeep Wrangler always felt like the Most American Car, now it officially is
Jeep Wrangler Rated Most American Car after Criteria Restructured
The automotive research site Cars.com named the iconic Jeep Wrangler the most American made car for 2017.
This comes after the organization changed the criteria to allow more vehicles to qualify for the award. This was due to the fact that with the former ratings, only three models would have qualified this year.
Qualifying Cars Drop Significantly
The items which qualify cars for the award caused a reduction in the number of entries. So in 2006 60 cars qualified for the "Most American Car" title. However, that number fell to just three in 2017.
The former criteria required at least 75 percent of the parts used to build a vehicle be sourced in America. Also, car makers could not produce the cars outside the United States, and soon-to-be-discontinued models didn't quality either.
The New Award Criteria
For 2017, Cars.com revamped the criteria to be less stringent:
The American parts requirement dropped from 75 percent to 60 percent.
The manufacturer's U.S. factory employment compared to its industry footprint factored in.
The origin of the engine and transmission made a difference to a car's American-made status.
Vehicles with fewer than 2,500 annual sales were disqualified.
Because 'Murica
As a result of the new rating system, the Jeep Wrangler is now the Most American Made Car. It knocks off a popular car, the Toyota Camry, which took home the title in 2016.
The ultimate utility vehicle, built to withstand rugged terrain and highways alike (but more comfortable off-road than on) the Jeep Wrangler wins by the numbers.
The Jeep Wrangler contains 74 percent American-made parts. Its sibling, the Wrangler Unlimited, carries 75 percent. The Wrangler hails from Toledo, Ohio, and its powertrains come exclusively from the United States.
The Jeep Cherokee came in second place, marking a one-two finish for Fiat Chrysler. Its composition includes 70 percent American-made parts. Its engine and transmission come from the same source as the Wrangler and Wrangler Unlimited, and assembly is still American, having moved from Toledo to Belvidere, Illinois, this year.
Top 10 Finishers Aren't All American Manufacturers
The award criteria allow for foreign car companies to qualify for the award. That's because Cars.com rates the vehicles individually, not based on their manufacturer's main location.
Three Honda models – the Ridgeline, Odyssey Honda Pilot – made the top 10 Most American Made cars, as did the related Acura RDX.
Three Ford models – the Taurus, F-150 and Expedition – and the GMC Acadia round out the top 10.
Top 10 Most American-Made Cars for 2017
Jeep Wrangler, Wrangler Unlimited
Jeep Cherokee
Ford Taurus
Honda Ridgeline
Acura RDX
Ford F-150
Ford Expedition
GMC Acadia
Honda Odyssey
Honda Pilot